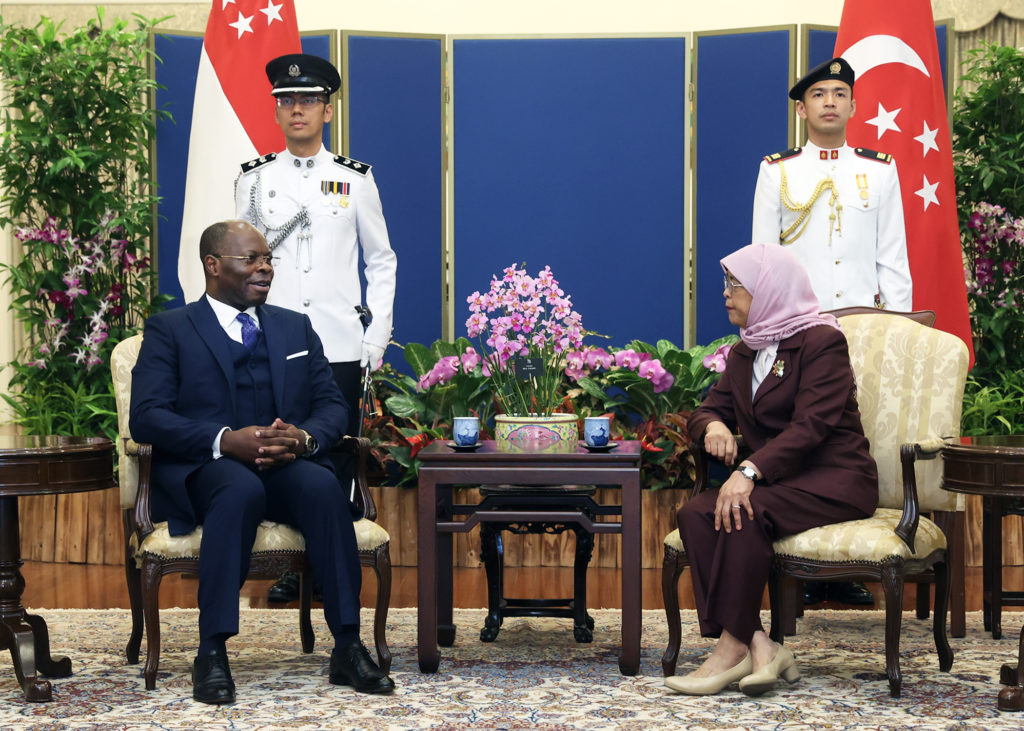 Read about the presentation of credentials by the Gabonese Republic's High Commissioner, Baudelaire Ndong Ella, to President Halimah Yacob at the Istana, and learn about his impressive career as a diplomat.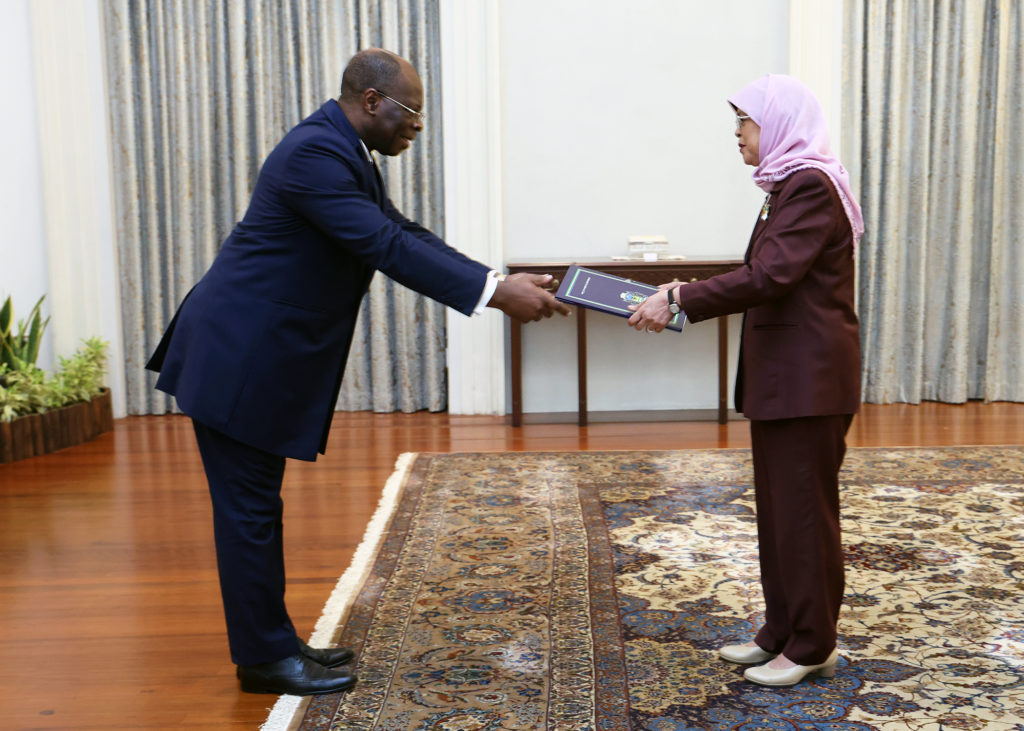 His Excellency Baudelaire Ndong Ella, the High Commissioner of the Gabonese Republic to the People's Republic of China and concurrently accredited as High Commissioner to Singapore, presented his credentials to President Halimah Yacob at the Istana on 25 April 2023. This career diplomat has an impressive track record of serving Gabon in various capacities, including as the Permanent Representative to the United Nations in New York and Geneva.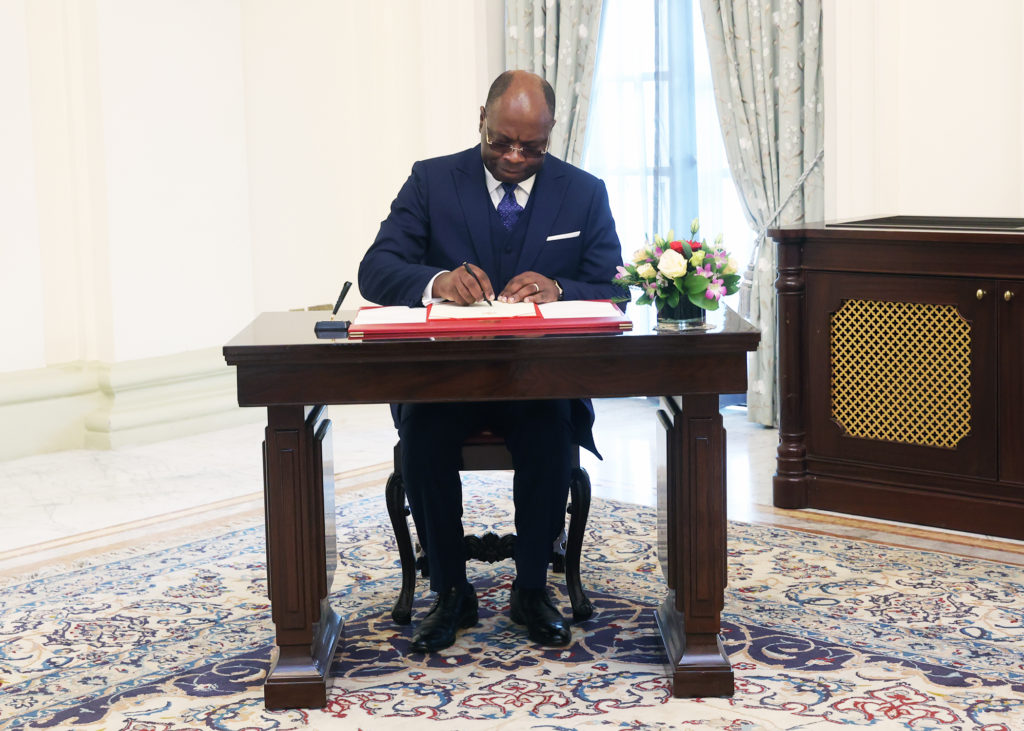 High Commissioner Ndong Ella's career highlights include serving as the coordinator in-charge of human rights issues of the African Group in Geneva, President of the Human Rights Council during its Eighth Cycle, and Chair of the Permanent Representative Committee of the African Union in 2009. He holds a Postgraduate degree in international law and human rights from the University of Nantes in France and a Master of Arts and Bachelor of Arts in public law from the University of Omar Bongo in Gabon.
The High Commissioner's presentation of credentials signifies the beginning of his official duties as Gabon's representative to Singapore. With his vast experience in diplomacy and international relations, High Commissioner Ndong Ella is expected to strengthen the ties between Gabon and Singapore.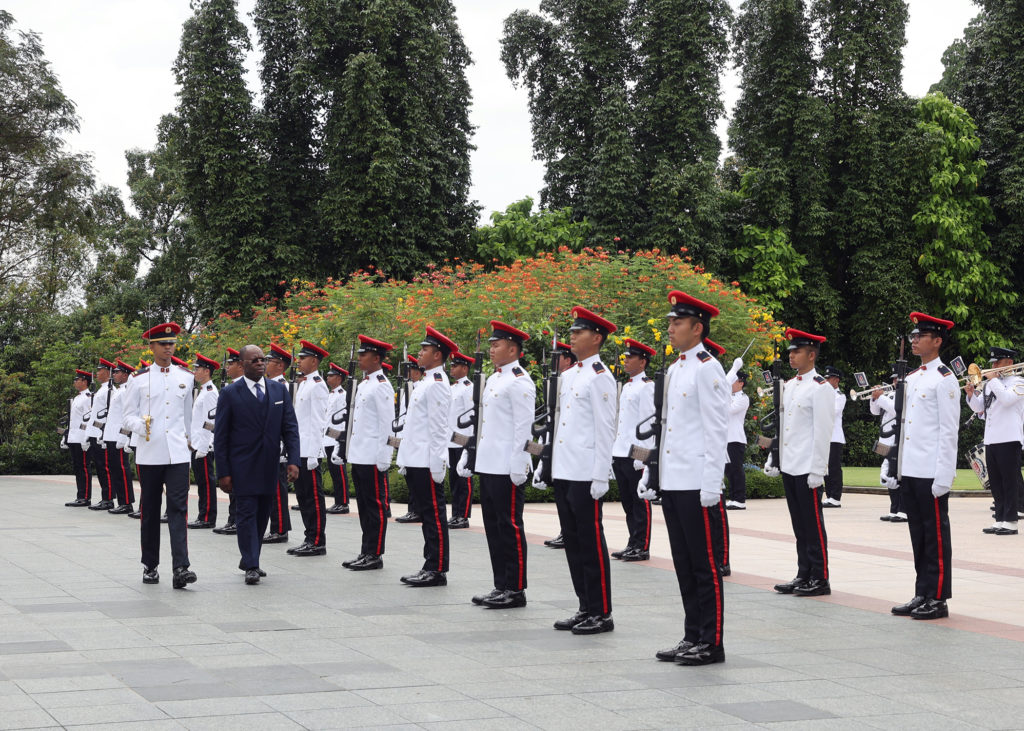 Sourced from Singapore MFA