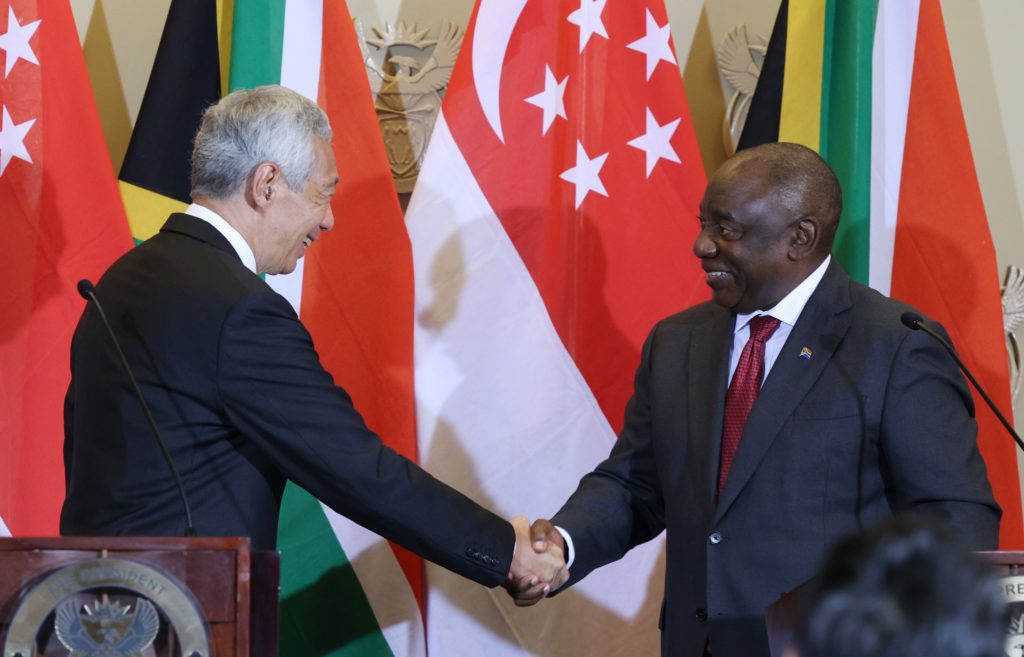 Prime Minister Lee Hsien Loong's official visit to South Africa strengthens bilateral ties, celebrates 30 years of diplomatic relations, and explores new avenues of cooperation, including ICT collaboration and Skills Development, while engaging with Singaporeans abroad and immersing in South Africa's rich cultural heritage.
Prime Minister Lee Hsien Loong, on an official visit to South Africa, has met with South African President Cyril Ramaphosa to reaffirm the enduring friendship between the two nations. This year marks the 30th anniversary of diplomatic relations between Singapore and South Africa, a milestone that showcases the steady growth and progress of their partnership.
During their delegation meeting at the distinguished Tuynhuys, the Presidential Office in Cape Town, both leaders expressed their appreciation for the long-standing bilateral cooperation while exploring new avenues for collaboration. Prime Minister Lee and President Ramaphosa focused on several key areas, including air connectivity, economic and people-to-people linkages, and the emerging field of information and communications technology (ICT).
The discussions also encompassed regional and global issues, with Singapore expressing its support for South Africa's application for ASEAN Sectoral Dialogue Partnership, further indicating the strengthening ties between the two nations.
A significant highlight of the visit was the signing of two essential Memoranda of Understanding (MOUs) between Singapore and South Africa. The first MOU, centered on ICT, aims to deepen the existing bilateral partnership while facilitating the exchange of best practices and fostering collaboration in both established and emerging aspects of ICT. The second MOU, focusing on Skills Development, seeks to enhance cooperation between the two countries in areas such as leadership and governance, education, and digitalization. Through knowledge exchange, capacity-building courses, and various activities, Singapore aims to contribute to South Africa's progress in skills development.
Prime Minister Lee and President Ramaphosa also participated in a joint press conference, further underscoring the significance of their discussions and cooperation. The leaders highlighted the historical ties between Singapore and South Africa, dating back to the visits of Prime Minister Lee Kuan Yew and President Nelson Mandela in 1992 and 1997, respectively. They expressed their shared commitment to deepening the partnership and exploring new opportunities for collaboration.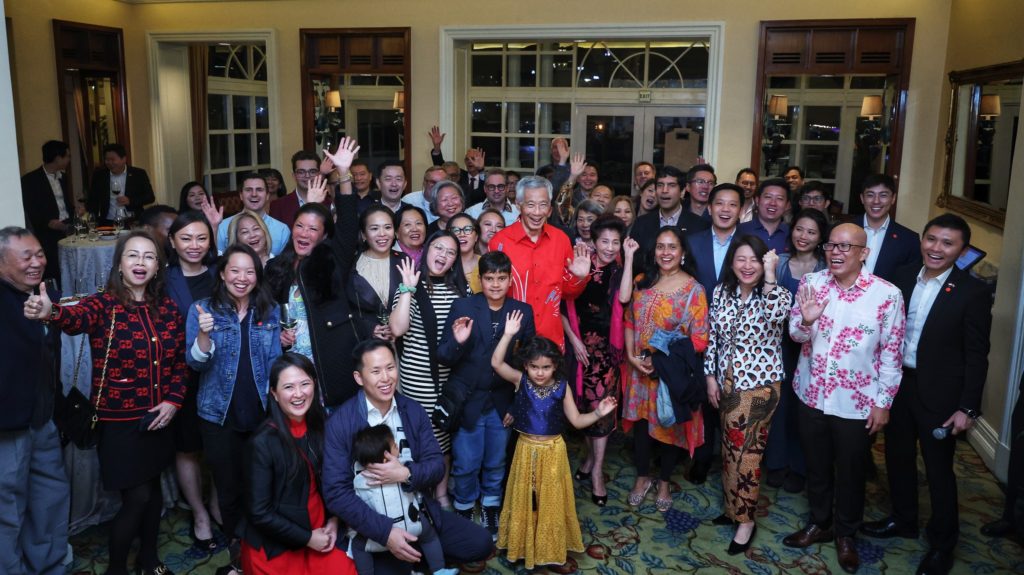 In addition to official engagements, Prime Minister Lee made a special effort to meet with the Singaporeans based in South Africa and the surrounding region during an evening reception. The vibrant community of Singaporeans, who have successfully established themselves far from home, showcased the enduring spirit of the nation and its people. Prime Minister Lee expressed his admiration for their achievements and was pleased to see fellow Singaporeans flying the flag high in a foreign land.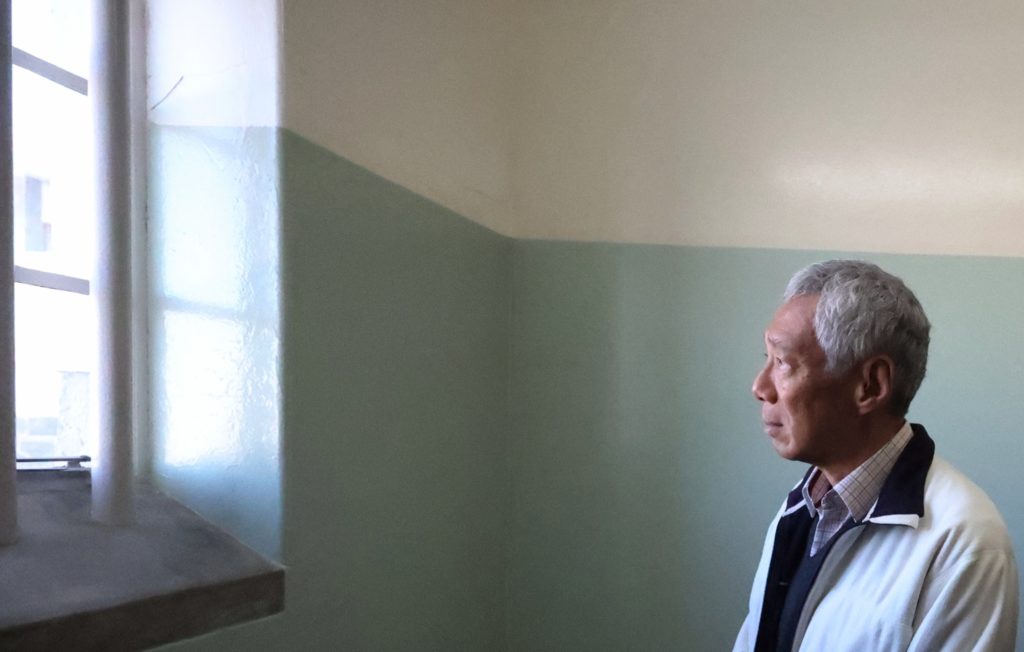 Furthermore, Prime Minister Lee took the opportunity to immerse himself in the rich history of South Africa. He visited Robben Island, a place with a somber history where many were imprisoned and isolated under harsh conditions during the apartheid regime. It was here that former South African President Nelson Mandela was incarcerated for many years, enduring a life sentence for opposing the brutal system. The island, now a museum, serves as a symbol of Mandela's eventual release and triumph over oppression, representing the indomitable human spirit.
Prime Minister Lee also explored Bo-Kaap, formerly known as Cape Town's Malay Quarter. Bo-Kaap, meaning 'above the Cape' in Afrikaans, is a vibrant and colorful neighborhood, boasting the distinction of being the oldest surviving residential area in Cape Town. Additionally, it is home to South Africa's oldest mosque, serving as a testament to the diverse cultural heritage of the region.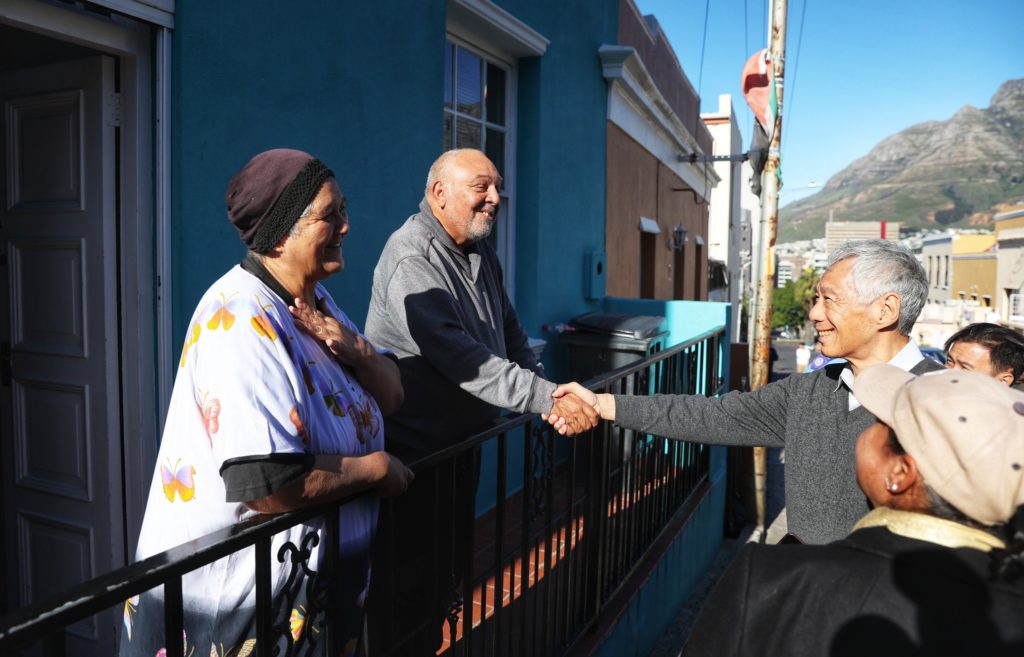 The visit concluded with a productive business roundtable, where companies from both Singapore and South Africa had the opportunity to explore potential partnerships and foster economic growth. The discussions focused on expanding trade and investment opportunities, promoting innovation and technology transfer, and strengthening business networks between the two nations. Prime Minister Lee emphasized the importance of economic cooperation and expressed his confidence in the potential for mutually beneficial collaborations.
As the visit drew to a close, Prime Minister Lee expressed his gratitude for the warm hospitality extended by Deputy President Paul Mashatile, who hosted a dinner for the Singapore delegation. The evening provided an informal setting for further strengthening the bonds between Singapore and South Africa and fostering deeper personal connections between the leaders.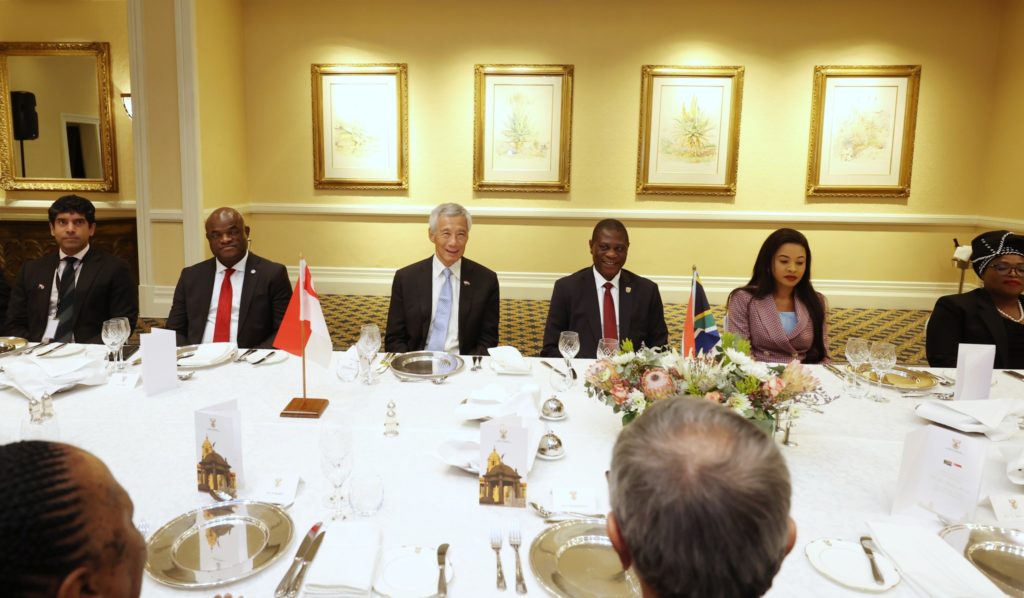 Sourced from Singapore MFA and Lee Hsien Loong's Facebook