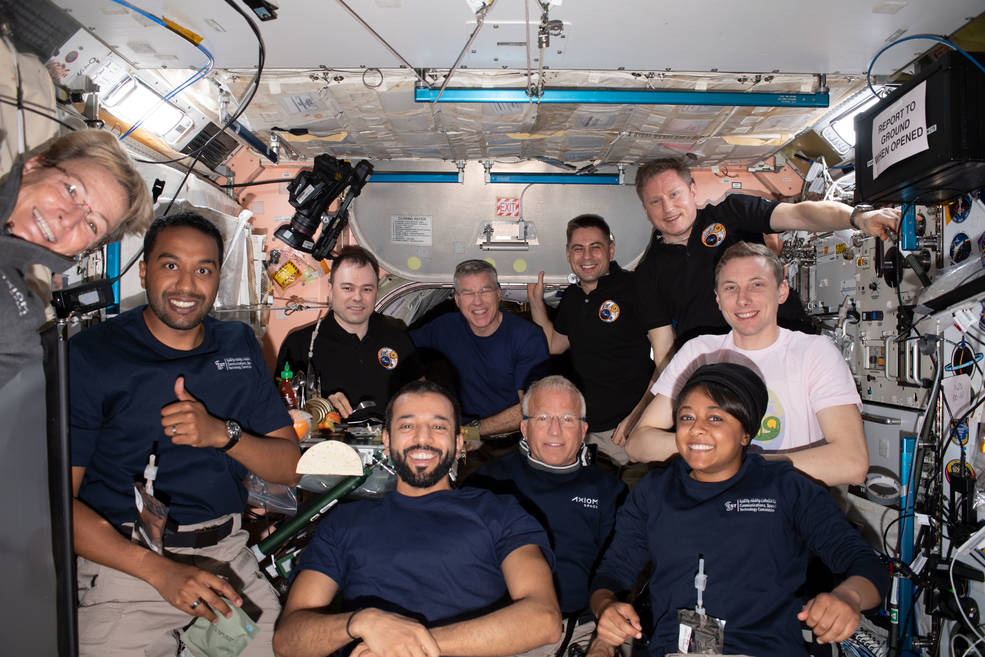 Saudi Astronauts make history as they embark on the AX-2 space mission, collaborating with NASA, SpaceX, Axiom Space, and the Saudi Space Commission to conduct groundbreaking microgravity research on the International Space Station.
Saudi Arabia has embarked on a historic journey in space exploration with the completion of preparations for the AX-2 space mission. This groundbreaking event, a result of collaboration between the Saudi Space Commission (SSC), NASA, SpaceX, and Axiom Space, marks a significant milestone for the Kingdom's ambitious space program. With Saudi and Arab female astronaut Rayyanah Barnawi and Saudi astronaut Ali Al-Qarni among the crew, this mission not only propels Saudi Arabia into the realm of space exploration but also paves the way for inspiring future generations.
The AX-2 Mission: Saudi Arabia's Leap into the Cosmos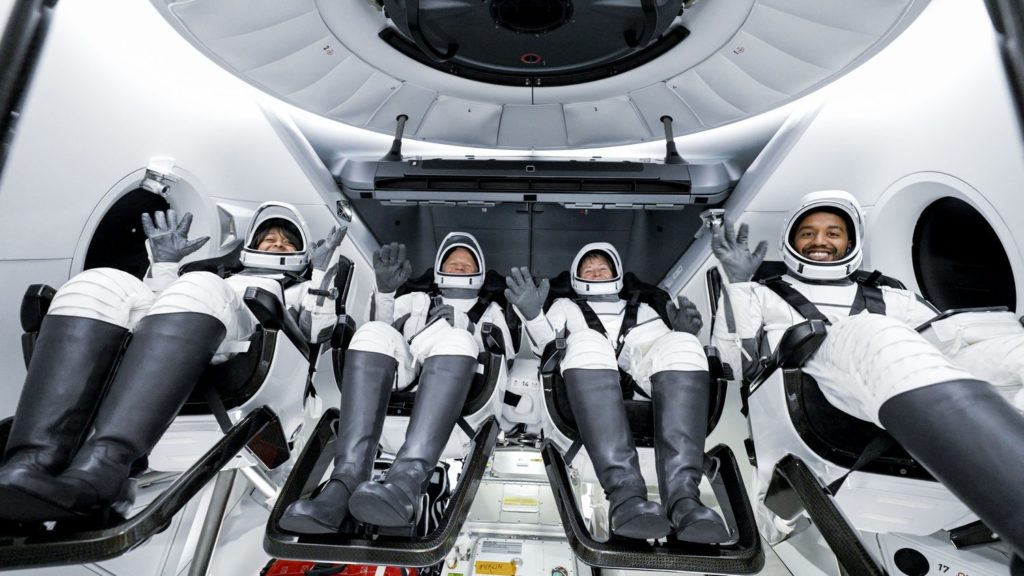 With Saudi astronaut Ali Al-Qarni joining the crew, the Kingdom's presence on the International Space Station reinforces its determination to play an active role in shaping the future of space exploration. The crew's involvement in 14 groundbreaking science research experiments in microgravity will contribute to expanding our understanding of the universe and foster innovative solutions for the benefit of humanity.
Saudi Women Making History
Rayyanah Barnawi's inclusion as the first Saudi and Arab female astronaut in this mission is a monumental breakthrough. Her journey to space represents a significant stride in Saudi Arabia's efforts to empower women and promote gender equality. Barnawi's pioneering role will undoubtedly inspire young Saudi women to pursue careers in science, technology, engineering, and mathematics (STEM) and break down barriers in traditionally male-dominated fields.
National Excitement and Engagement
The Saudi citizens across the Kingdom are brimming with excitement for this historic scientific mission, which puts Saudi Arabia on the map as a significant player in the global space industry. In conjunction with the launch of the Saudi astronauts, the Special Exhibitions "Saudi toward Space" will captivate the public in Riyadh, Jeddah, and Dhahran. These exhibitions will provide a unique opportunity for Saudis to witness firsthand the country's achievements in space exploration and foster a sense of national pride.
Saudi Arabia's AX-2 space mission heralds a new era for the Kingdom, as it joins the ranks of nations venturing into the vast expanse of space. With Rayyanah Barnawi blazing a trail as the first Saudi and Arab female astronaut and Ali Al-Qarni representing the nation on this historic journey, Saudi Arabia has demonstrated its dedication to scientific progress and breaking gender barriers. This mission is a testament to the Kingdom's determination to leave an indelible mark in the annals of space exploration, inspiring future generations and forging a brighter future for Saudi Arabia in the cosmos.