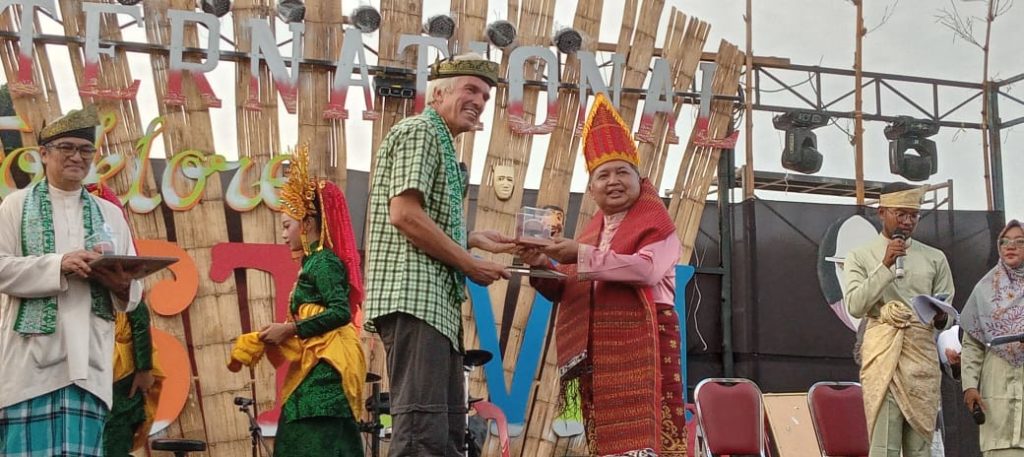 Experience the enchanting Padang Melang International Folklore Festival 2023, where diverse cultures converge to celebrate Anambas' breathtaking beauty, vibrant cultural performances, and thrilling activities, creating unforgettable memories for all.
The Anambas Regency Government, situated in the stunning Riau Islands Province of Indonesia, has organized the much-anticipated Padang Melang International Folklore Festival 2023. This exciting event has attracted participants not only from neighboring Malaysia but also from our vibrant city-state, Singapore!
Governor Ansar Ahmad of the Riau Islands Province has expressed his wholehearted support for this annual tourism extravaganza, aiming to promote the breathtaking natural beauty of Anambas, particularly its pristine beaches and remarkable underwater landscapes. He stated, "Anambas possesses such enchanting and exotic marine tourism allure that it must be continuously promoted to attract visitors from both home and abroad."
It is truly commendable that the Anambas Regency Government has involved citizens from Malaysia and Singapore in showcasing their art and cultural performances during the Padang Melang International Folklore Festival 2023. This cross-cultural celebration not only strengthens bilateral cooperation but also serves as a gateway to spotlight Anambas' natural wonders and cultural heritage on the global stage.
The festival, taking place from June 2nd to June 4th, 2023, is set against the backdrop of the captivating Padang Melang Beach in Jemaja District, Anambas Regency. With approximately 7.5 kilometers of coastline, adorned with pristine white sand and crystal-clear waters, Padang Melang Beach has become an iconic destination that will surely captivate the hearts of Singaporeans seeking a tropical getaway.
Deputy Regent Wan Zuhendra of the Anambas Islands enthusiastically shared that the Padang Melang International Folklore Festival 2023 featured participants from various countries, including Singapore, who showcased their talents in the Rally Yacht and mesmerized the audience with captivating cultural performances. The festival itinerary includes an array of exciting activities, from exploring Jemaja City and savoring traditional culinary delights to witnessing exhilarating canoe races and engaging in lively traditional games.
In the words of Deputy Regent Anambas, "Through this event, we promote tourism while preserving the local wisdom of Anambas, including traditional dances and Malay songs." The commitment to holding the Padang Melang International Folklore Festival annually reflects the dedication to attracting more foreign tourists to this remote Indonesian island, ultimately benefiting the local economy and supporting the small and medium-sized businesses that offer unique Anambas souvenirs to visitors.
Governor Ansar Ahmad captured the spirit of the festival by stating, "We are optimistic that the Padang Melang International Festival will have a positive impact on the future progress of tourism in Anambas." With Singaporeans being known for their love of cultural festivities and adventure, this vibrant and diverse event promises to offer an unforgettable experience that will deepen the bond between our two nations and create cherished memories for all attendees.