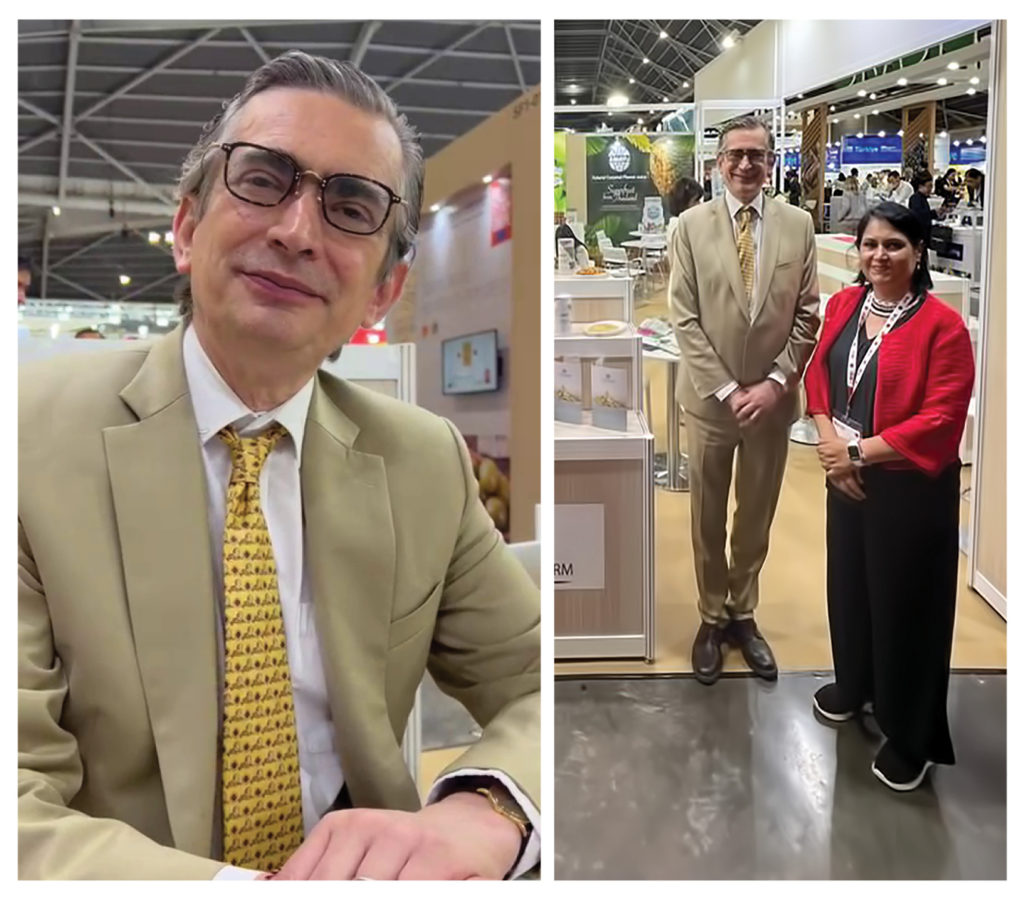 H.E. Agustín García-López Loaeza, Ambassador Extraordinary and Plenipotentiary of Mexico to the Republic of Singapore, in conversation with IN Diplomacy Editor-in-Chief Nomita Dhar, shares his thoughts on becoming the new Dean of Singapore's Diplomatic Consular Corps
AMBASSADOR Agustín García-López Loaeza, Mexico's ambassador to the Republic of Singapore, has taken over the deanship of Singapore's Diplomatic Corps. A career diplomat, Ambassador García-López has enjoyed an exceptional range of experiences since he joined the Mexican Foreign Service in 1991 and served in various positions at the Secretariat of Foreign Affairs, Secretariat of Finance and Public Credit, and Overseas Representations.
Prior to his appointment in Singapore in 2019, Ambassador García-López Loaeza, served as Mexican Ambassador to France and Canada and as the Executive Director of the Mexican Agency for International Development Cooperation, AMEXCID, from 2017 to 2019, equivalent to the rank of an Undersecretary at the Ministry of Foreign Affairs of Mexico.
Smilingly accepting congratulations on the new appointment from Ms Dhar he says: "It's an honour and a privilege because the Diplomatic Corps in Singapore is an outstanding one."
His Excellency the ambassador is really pleased in the turn of events as he is no stranger to deanships. In his career path this is his third deanship.
He recalls that he has also served in a number of finance-related roles in the Mexican government. In that context he shares that he was part of the Executive Board of the Inter-American Development Bank and the Inter-American Investment Corporation representing Mexico and the Dominican Republic (2000-2007). It was while he was posted there that he was appointed as dean of the Council of such a Regional Bank. Elaborating further he says: "That entailed being a functional dean. I was also the head of the committee of committees. I also headed the Ethics Committee as a dean. That was a great experience."
When Ambassador García-López Loaeza was serving as the Permanent Representative of Mexico to the Organization for Economic Cooperation and Development, OECD (2007-2013) he was also given the deanship of the ambassadors to the OECD. "That was also a strategic role within the organisation because as Dean I represented all ambassadors to establish a direct coordination with the Secretary General and his team before the Council meetings," he says.
Returning to the matter of his deanship of the Singapore Diplomatic Corps, he reaffirms his commitment to shine the light on how important the role of the diplomatic corps is in a city state like Singapore.
While sharing the way forward for him as dean, he speaks of the steps taken by the prior deans, and is of the belief that they have done a wonderful job. He hopes to continue on that path they have walked and bring in fresh inputs as a representative of Singapore's diplomatic community.
His outlook on Singapore is that "It is a very open country. International relations are vital for Singapore's trade, for economics, for its social life, for its cultural and political endeavors. Singapore thrives in the international scene with increasing relevance and vision and it's building more and more mutually enriching bilateral relationships but also, it is enhancing its multi-lateral presence in today's global issues."
In the light of this, Ambassador García-López Loaeza opines that being the representative of the diplomatic corps he aims to highlight this enormous richness of representation of each of the consuls here in Singapore.
Commenting on the need for events that are held to spotlight the activities of the diplomatic corps– and the welcome dinners and farewells, the ambassador believes: "It is very important to greet and say goodbye to the ambassador who have done a fantastic role here in Singapore… to have a special plaque commemorating their stay." But he is quick to point out that there are also meetings that are held, important information-based meetings that are very useful in the interface with the government. He cites an example of how the Ministry of Environment recently invited him to share his views, as dean, on the country's' Environment policy. The ministry also presented a candidate for the Scientific Committee.
What lends strength to Ambassador García-López Loaeza's aims under his deanship is the active participation of his embassy, with him at the helm, in many events, social, business or trade. A good example was the Singapore Expo, an excellent platform for interfaces with other consuls in the island -state who had also gathered to showcase their nations products and services to engage with Singapore and regional entities to further business and trade opportunities.
Highly skilled in communications, being fluent in English, French and German, Ambassador García-López Loaeza is married to Katya Anaya de la Fuente, with whom he has two children, Agustín Mateo and Pablo Eduardo.