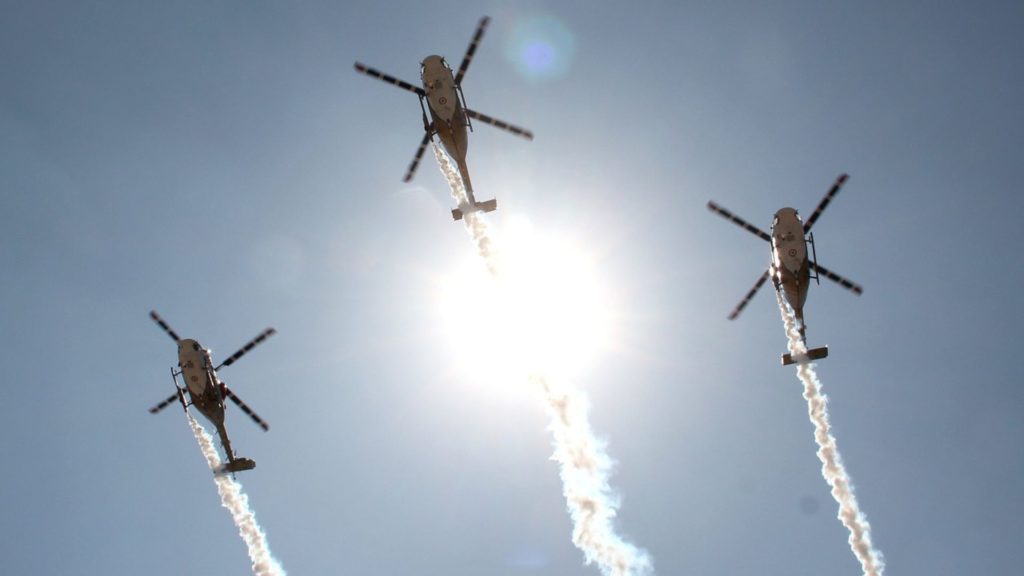 India's aviation sector takes flight with Asia's first-ever Performance-Based Navigation demonstration for helicopters, showcasing groundbreaking #GAGAN satellite technology.
India's aviation sector continues to set new benchmarks in innovation as it successfully conducted Asia's first-ever demonstration for Performance-Based Navigation (PBN) for helicopters. The pioneering flight, which took off from Juhu and landed in Pune, utilized the cutting-edge #GAGAN satellite technology. This groundbreaking achievement not only enhances accuracy but also ushers in a new era of high-quality air traffic management in the region.
The demonstration of Performance-Based Navigation is a significant milestone for India's aviation industry. By leveraging the advanced capabilities of the #GAGAN satellite system, the flight showcased the country's commitment to adopting state-of-the-art technology. PBN is a precise navigation method that utilizes satellite-based systems to optimize aircraft routes and approach procedures. With this innovation, Indian helicopters can now operate more efficiently and with greater precision, reducing flight time and fuel consumption.
The utilization of #GAGAN satellite technology in this demonstration is a testament to India's progress in space technology and its integration into the aviation sector. Developed by the Indian Space Research Organisation (ISRO) and Airports Authority of India (AAI), the Geosynchronous Satellite-based Augmentation System (#GAGAN) provides accurate and reliable positioning services for both civil and military aviation purposes. By incorporating this technology into air traffic management, India is leading the way in ensuring safe and efficient helicopter operations.
This significant milestone sets the stage for the wider implementation of Performance-Based Navigation for helicopters across India and the broader Asia-Pacific region. The adoption of PBN will result in improved safety, increased efficiency, and reduced environmental impact. As the Indian aviation sector blazes a trail in innovation, this groundbreaking demonstration highlights the country's commitment to transforming the way helicopters navigate the skies, setting an inspiring example for other nations to follow.