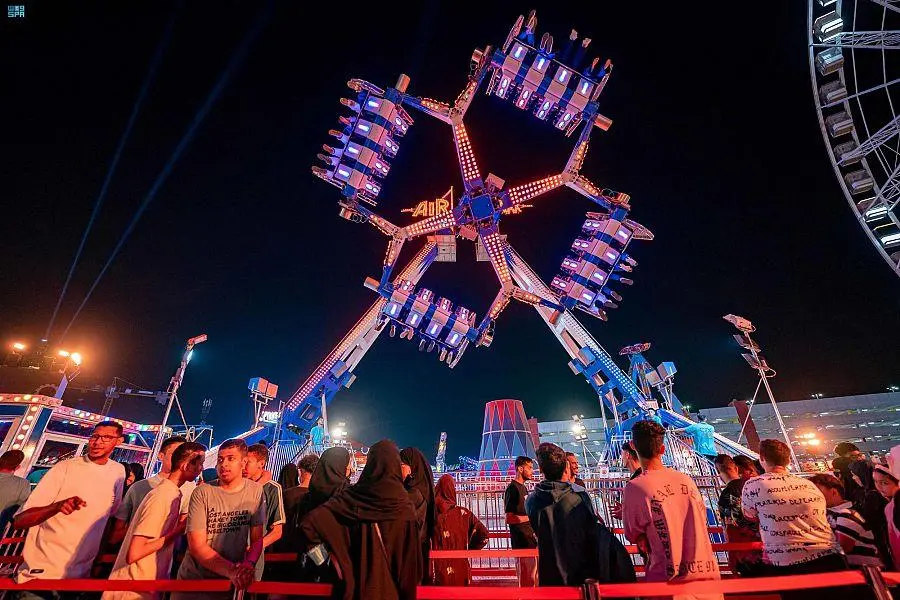 Experience the excitement and thrills of the newly opened Carnival zone at City Walk, Jeddah, where visitors of all ages can enjoy a wide range of games, live performances, and spine-chilling attractions, including the immersive and terrifying Darkfield experience
GET ready for an unforgettable experience at the newly opened "Carnival" zone in Jeddah's City Walk! This entertainment extravaganza is part of the Jeddah Events Calendar 2023 and promises to keep visitors amused and delighted with its wide range of activities. The Carnival zone is the epitome of excitement and challenge, featuring kinetic games that are laced with fun, thrill, and enjoyment. With games suitable for all ages, this entertainment zone is the perfect destination for families looking to create lasting memories and try something new.
City Walk itself offers visitors an array of entertainment options spread across ten unique sub-zones. Each sub-zone offers a distinct experience, from the anime-themed Japanese Village to the exhilarating Splash area, where water games cater to both children and adults. For those seeking spine-chilling thrills, the Horror sub-zone will surely deliver. The Library and Museum sub-zone provides a more relaxed and educational atmosphere for visitors. Additionally, Jeddah Live presents a variety of theaters and attractions, including the Arab Theater, Children's Theater, Palace of Wonders, and Movie Land with its captivating backstage theater attraction.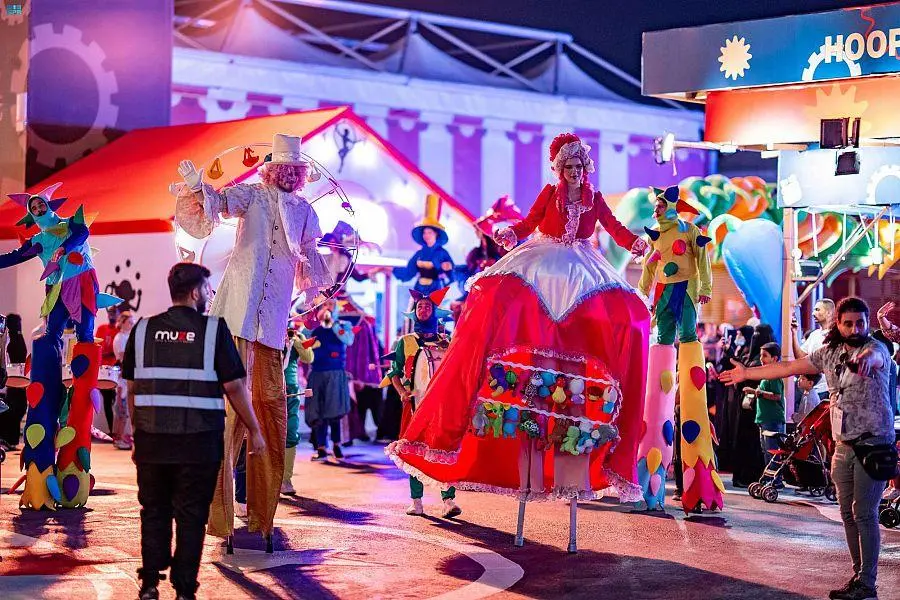 The Carnival zone within City Walk also features live performances by roaming artists, who engage with visitors and present exciting acts along the zone's bustling roads and alleys. But for those seeking an extra adrenaline rush, Darkfield is a must-visit experience. This unnerving attraction recreates the terrifying ambiance of a plane crash, immersing brave participants in a 15-minute journey of horror. In total darkness, visitors will sit inside a tiny space while immersive audio plays through their headphones, creating an unforgettable and spine-chilling experience.
With its diverse offerings and engaging attractions, the Carnival zone at City Walk is set to become a major draw for visitors of all ages. From families seeking a day filled with laughter and enjoyment to thrill-seekers looking for heart-pounding adventures, this entertainment hub has something for everyone. So, make sure to add the Carnival zone to your itinerary and prepare for a truly unforgettable experience that will leave you wanting more!