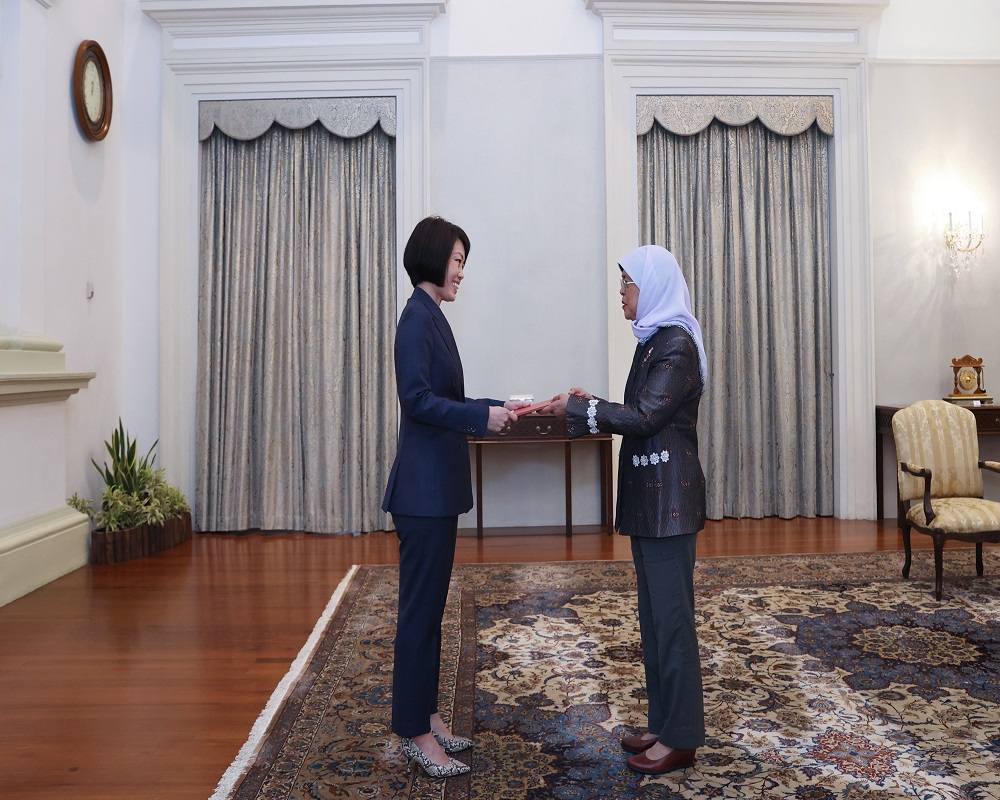 Experienced diplomat, Ms Constance See Sin Yuan, appointed as Singapore's Ambassador to the Philippines, set to strengthen bilateral relations and foster regional cooperation.
Singapore, known for its skilled diplomats and commitment to international relations, has appointed Ms Constance See Sin Yuan as the next Singapore Ambassador to the Republic of the Philippines. With her extensive experience and diverse background, Ms See is poised to foster stronger ties between the two nations.
Ms Constance See Sin Yuan has an impressive career spanning over two decades in the Ministry of Foreign Affairs. Her most recent role as the Director-General of the Southeast Asia II Directorate from 2017 to 2023 has provided her with a comprehensive understanding of the region's dynamics and challenges. Her expertise in Southeast Asian affairs will undoubtedly contribute to enhancing Singapore's relationship with the Philippines.
Before her director-general position, Ms See served as the Deputy Trade Representative and Minister-Counsellor in the Singapore Trade Office in Taipei from 2014 to 2017. This role allowed her to gain valuable insights into trade and economic cooperation, fostering strong business ties between Singapore and Taiwan.
Throughout her career, Ms See has demonstrated her versatility by working on a wide range of issues related to Southeast Asia, International Organizations, South Asia, and Sub-Saharan Africa. Her previous appointment as the First Secretary (Political) in the Singapore Embassy in Washington from 2005 to 2008 further highlights her global perspective and diplomatic acumen.
Ms See's educational background also reinforces her expertise in international relations. She graduated from the prestigious National University of Singapore with a Bachelor of Arts degree in 1997. In 2000, she obtained a Master's degree in Strategy and War Studies from King's College, University of London, United Kingdom. Her academic accomplishments have undoubtedly provided her with a solid foundation for strategic thinking and analysis.
In her new role as the Singapore Ambassador to the Philippines, Ms Constance See Sin Yuan aims to strengthen bilateral relations between the two countries. With a shared history and strong economic ties, Singapore and the Philippines have long enjoyed a mutually beneficial partnership. Ms See's diplomatic skills, knowledge, and experience will be instrumental in furthering cooperation in areas such as trade, investment, security, and cultural exchange.
As a seasoned diplomat, Ms See understands the importance of people-to-people connections in building bridges between nations. With her empathetic and engaging approach, she will strive to promote cultural exchanges and foster closer ties between Singapore and the Philippines. Her appointment is a testament to Singapore's commitment to nurturing strong diplomatic relations and leveraging its experienced diplomats to promote regional stability and prosperity.
Outside of her professional commitments, Ms See is a devoted family person, being married and a mother of two. Her personal experiences will undoubtedly contribute to her ability to understand and relate to the people of the Philippines.
With the appointment of Ms Constance See Sin Yuan as the next Singapore Ambassador to the Republic of the Philippines, both nations can look forward to a deepening of their longstanding partnership. Her proven track record, diverse experience, and dedication to diplomacy make her a valuable asset in further strengthening the ties between Singapore and the Philippines in the years to come.