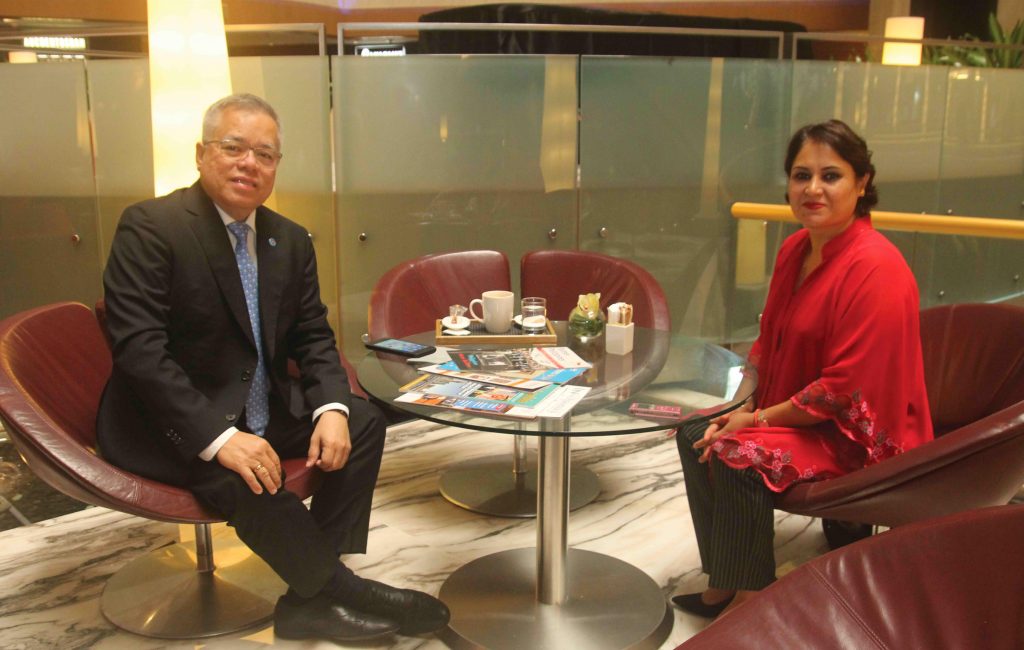 On the sidelines of the 33rd ASEAN Summit, Philippines Secretary of Trade Ramon Lopez takes time out from the ASEAN Summit to talk to IN Diplomacy about RCEP negotiations and the country's prospects ahead in 2019
TRADE Secretary Ramon M. Lopez indicates what an exciting time it is for the Philippines as it comes away from the positive vibes of the 2nd Regional Comprehensive Economic Summit (RCEP) Summit and looks to capitalize on a burgeoning economy powered by its new Ease of Doing Business and high potential for investors.
The 2nd RCEP Summit is one of several held in conjuction with the 33rd ASEAN Summit in Singapore and according to the Trade Secretary the negotiations went off much better this time round compared to the last meeting, and saw the conclusion of seven Chapters: Economic and Technical Cooperation, SMEs, Customs and Trade, Government Procurement, Institutional Provisions, Sanitary and Phytosanitary Measures, and Technical Regulations and Conformity Assessment Procedures.
He was very hopeful that when the RCEP meets next year it would wrap up negotiations. The success of this, he said, would mean greater market access to these participating countries, not just for goods but also for services and investments as well.
Bona Fide Game Changer
Trade Secretary Lopez said the agreement will be a bona fide game changer in the world order in terms of trade and investment, because there have been positive signals in the way trade is conducted as the RCEP is a mega-trade deal which accounts for one half of the world population when it comes to market size and one-third of the world's economy. "So, this is really a huge trade deal, and that's why we need a little more time for participants with different levels of development, as well as different domestic priorities to come to terms. Everybody is clear on where we stand right now. So there is only a minor stage of negotiations left for next year", he reveals when asked why the RCEP negotiations were not completed at the 2nd Summit this year.
The Philippines economy has been growing at a robust pace and according to Lopez the narrative of this growth of 6.8 percent is a very good one. "We believe the good thing about this growth is that it has had a strong momentum when it comes to the goods sector pulling up the economy. The fact is the manufacturing sector provides decent jobs and is a good foundation for our economy. This is in addition to the growth of the services sector which was the only sector that was pulling up the economy at a rate of about 7 to 8 per cent. Now all sectors are growing." he shared.
On the demand side, he reveals, instead of it just being about consumption the Philippines is growing quiet rapidly on the investment front. What's growing the economy now are the production sectors, which, in fact, are growing their capacities for the future growth of the nation, and that is one of the main reasons, he says, that the country is very bullish on sustained growth."