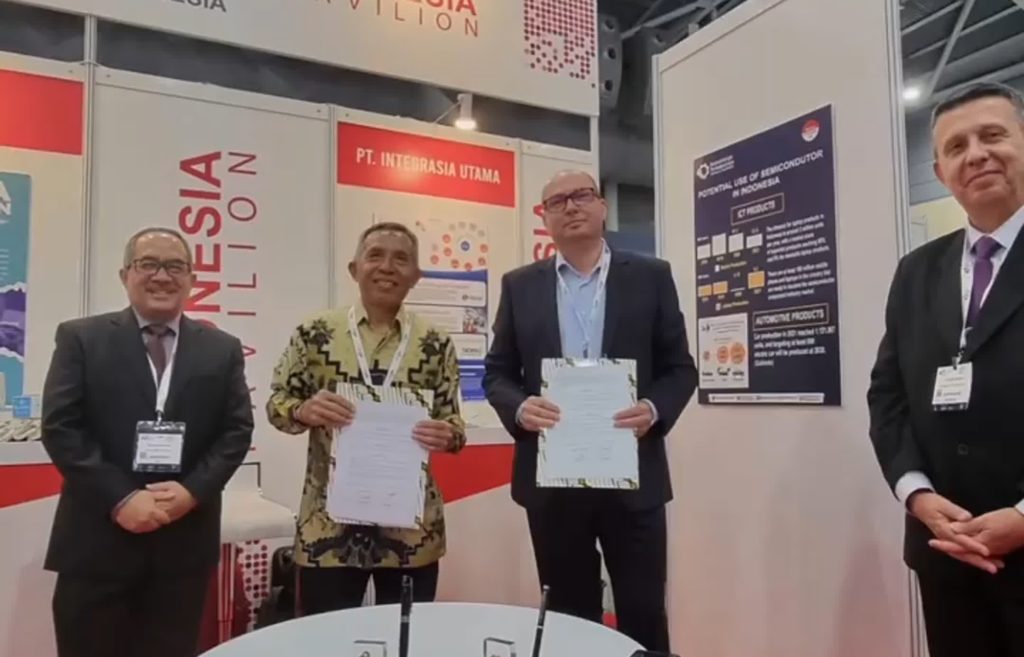 Indonesian IT companies make their mark at the Asia Tech x Singapore exhibition, showcasing innovations and forging international partnerships, while universities display their technological achievements.
Seven Indonesian IT companies showcased their innovations at the Asia Tech x Singapore (ATxSG) exhibition held at the Singapore Expo from June 6th to 9th, 2023. The participating companies were PT. Dimata Sora Jayate, PT. Nocola IOT Solution, PT. Dwi Tunggal Putra, PT. Qwords Company Internasional, PT. Bahawan Integrasi Nusantara, and PT. Integrasia Utama. The participation of these companies was facilitated by the Directorate General of Industrial Resilience and International Access Development (Ditjen Ilmate), under the Ministry of Industry.
In addition to the exhibition, the industry players also presented their products during the Business Forum session at CommunicAsia. One of the exhibition participants, PT. Integrasia Utama, even signed a Memorandum of Understanding (MoU) for collaboration with MentDrive, a Romanian company. This signifies the potential for international partnerships and business opportunities for Indonesian IT companies.
The exhibition not only showcased the innovations and products of the industry players but also highlighted the technological achievements of Indonesian universities such as ITB, UGM, UNAIR, and Tarumanegara. Their contributions to the IT field were also presented at the event, further emphasizing Indonesia's commitment to fostering a strong technology ecosystem.
During the opening of the Business Forum and the MoU signing ceremony on June 9th, the Indonesian Ambassador to Singapore, Suryo Pratomo, praised the Ministry of Industry's efforts in supporting the country's IT industry to enter the international market. He encouraged the ATxSG participants to explore the potential of Indonesia's IT industry further by visiting the Indonesian pavilion booth, demonstrating the nation's eagerness to collaborate and engage with the global tech community.
The presence of Indonesian IT companies and universities at the ATxSG exhibition serves as a platform to showcase the country's technological advancements and foster connections with international counterparts. The event provides a valuable opportunity for networking, knowledge sharing, and potential business collaborations, enabling Indonesian IT players to expand their reach and contribute to the global technology landscape. With the government's support and the dedication of industry players, the Indonesian IT sector is poised for growth and international recognition.
Sourced from KBRI Singapura