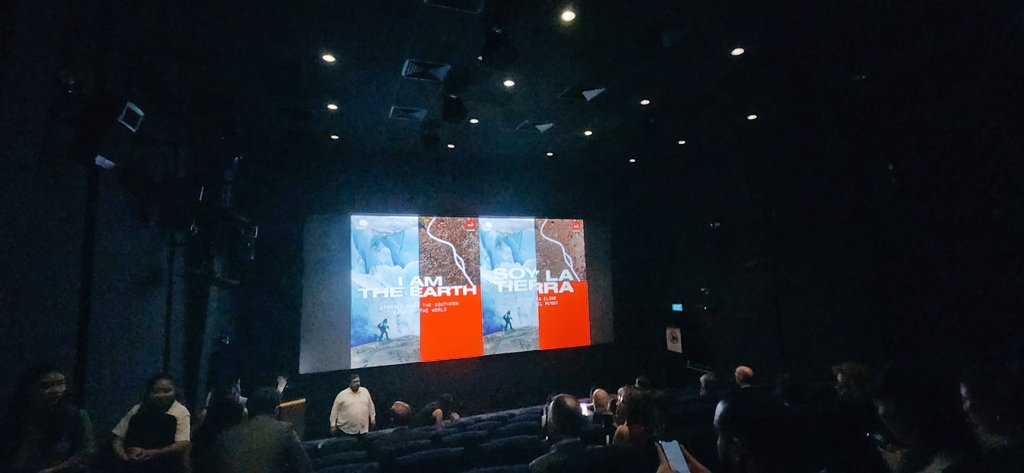 Embassy of Chile in Singapore hosts the avant-première of "I am the Earth" documentary, captivating audiences with real stories of Chileans leading the charge in creating a sustainable future for our planet.
The Chilean Embassy in Singapore recently had the privilege of hosting the avant-première of the highly anticipated documentary "I am the Earth." The event took place at the renowned Oldham Theatre, providing the perfect setting for audiences to embark on an epic journey exploring the real stories of Chileans who are dedicated to building a sustainable future for our planet.
"I am the Earth" is a medium-length film that showcases Chile's exceptional leadership in environmental stewardship. The documentary features inspiring stories of Chilean men and women who are at the forefront of concrete actions to mitigate the climate crisis. It highlights their relentless efforts and innovative approaches to combat climate change across various regions of Chile, located in South America's Southern Cone.
The avant-première in Singapore marks an important milestone in the international release of the documentary. Audiences in Asia were treated to a visually stunning and thought-provoking experience, as they witnessed the convergence of Chile's cinematographic talent and its commitment to climate action.
The event attracted a diverse audience, including diplomats, environmentalists, filmmakers, and members of the public who are passionate about climate change and environmental conservation. The film resonated with viewers, serving as a call to action and igniting discussions about the crucial role each individual can play in protecting our planet.
The Chilean Embassy in Singapore continues to champion climate action and promote sustainable practices, fostering collaboration between Chile and Singapore in environmental initiatives. The avant-première of "I am the Earth" was an important opportunity to showcase Chile's climate leadership and inspire global audiences to join the fight against climate change.
"I am the Earth" is now available for streaming on Prime Video in the United States, the United Kingdom, Spain, Latin America, and other regions, offering audiences worldwide the chance to witness the remarkable stories of Chilean environmental heroes who are shaping a more sustainable future for all.