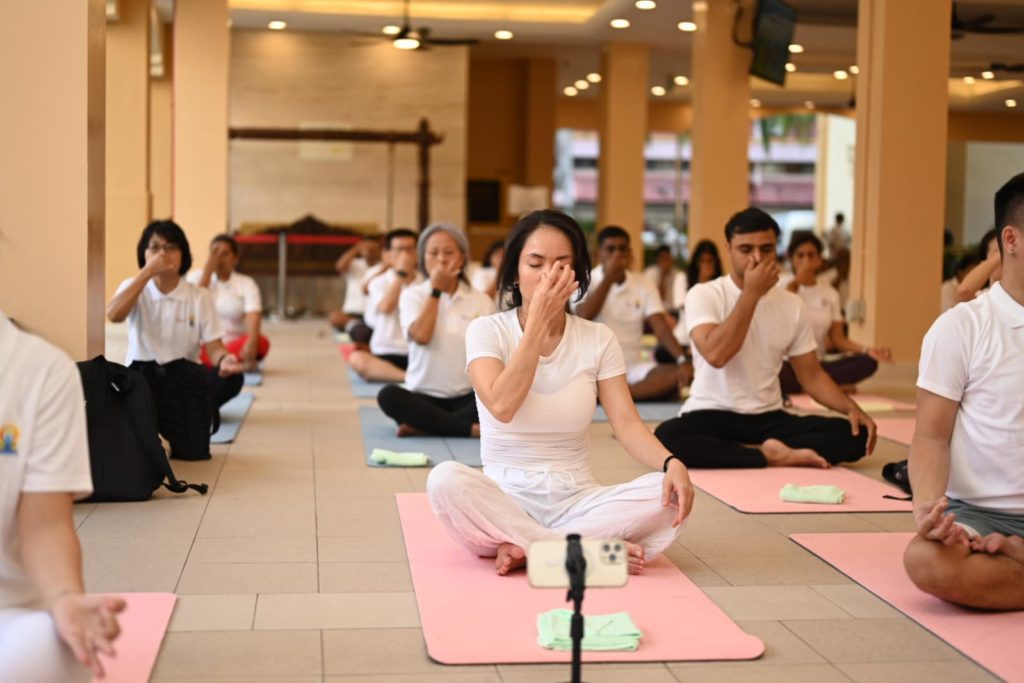 Yoga enthusiasts rejoice as the High Commission of India in Singapore celebrates International Day of Yoga 2023, promoting unity, peace, and holistic well-being.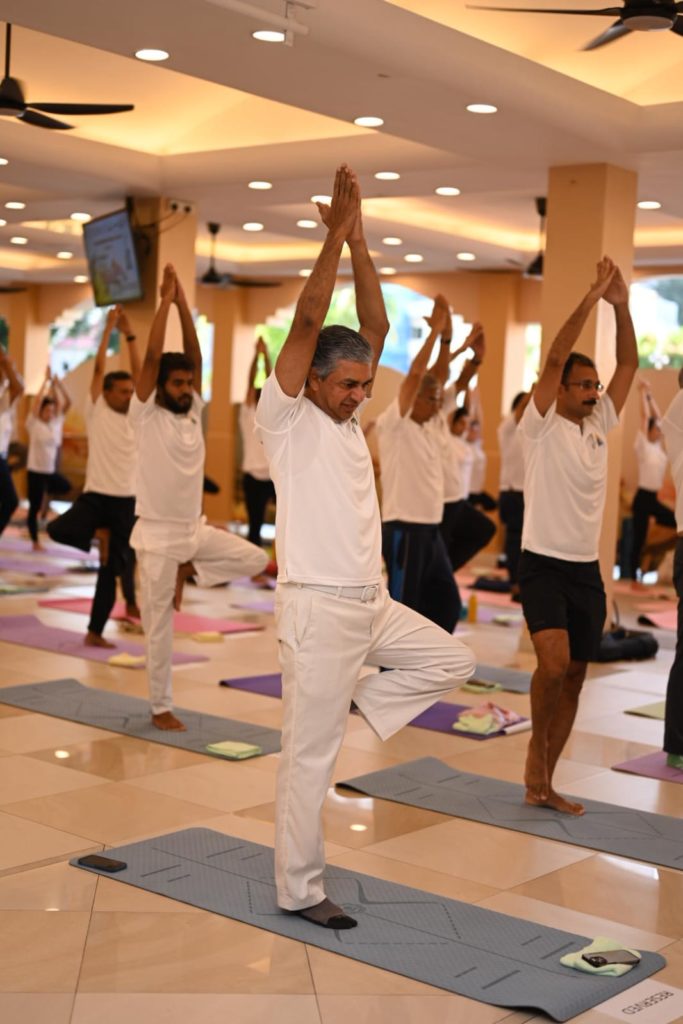 A delightful day for yoga enthusiasts unfolded as the High Commission of India in Singapore joined hands with the Indian community to celebrate the International Day of Yoga 2023 on June 21. The event was a testament to the profound impact of yoga, bringing together individuals from diverse backgrounds to embrace its healing power and promote unity, peace, and holistic well-being.
Gracing the occasion was the High Commissioner of India, Singapore, who emphasized the global significance of yoga in his welcome remarks. With UNESCO recognizing yoga as an "intangible cultural heritage," he highlighted that its benefits now belong to all of humanity. The High Commissioner stressed that yoga extends beyond physical fitness, offering holistic wellness and adaptability for practitioners of all ages, flexibility levels, and medical conditions. He expressed gratitude to the participating organizations, volunteers, sponsors, and instructors for their instrumental role in making the event a resounding success.
The International Day of Yoga celebration served as a call to incorporate yoga into daily lives and spread its positive impact worldwide. By embracing yoga, individuals can enhance their overall well-being and share the practice's transformative effects with others. Regardless of borders or cultural barriers, yoga offers a universal pathway to inner peace and harmony, promoting a healthier and more balanced lifestyle for individuals and communities alike.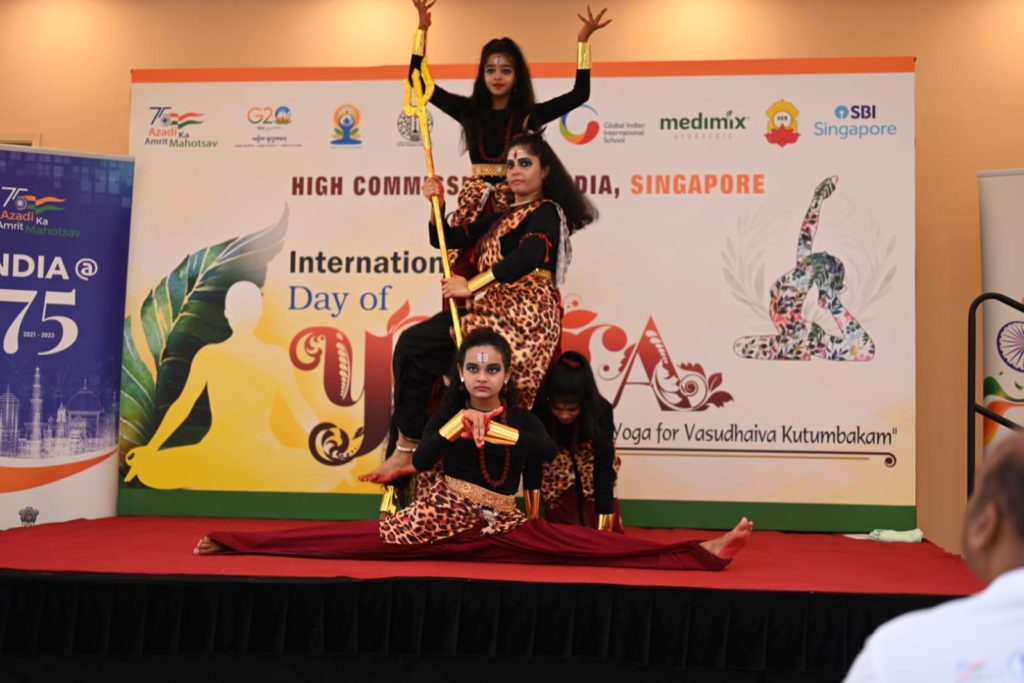 This grand celebration in Singapore exemplified the profound influence of yoga, showcasing how it unites individuals from diverse backgrounds. As yogis gathered, they experienced the joy of practicing yoga in a supportive environment, fostering a sense of belonging and connection. The event not only celebrated yoga itself but also highlighted India's rich cultural heritage and its role in shaping global wellness practices.