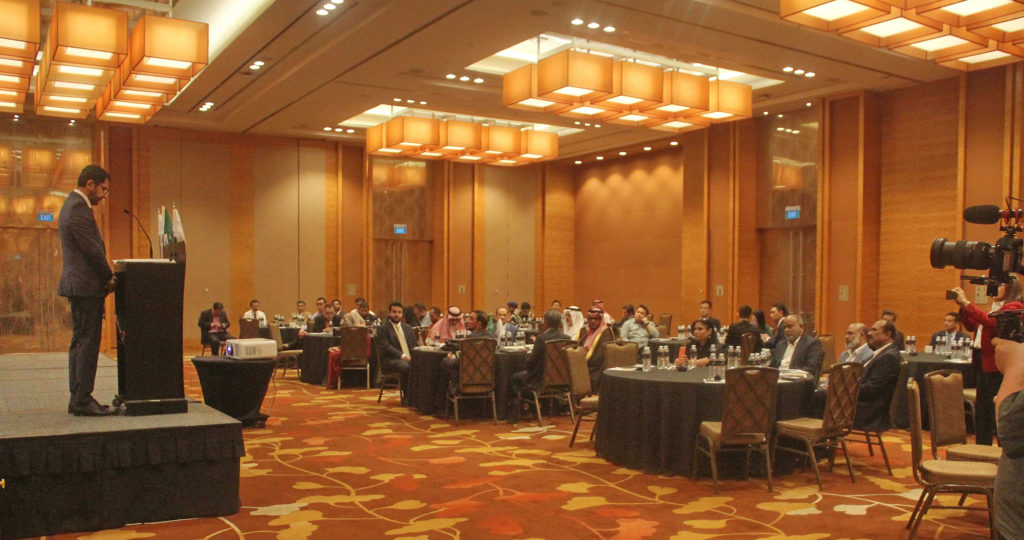 The Saudi & Singapore Forum held on 26th June 2023 at the Marina Bay Convention Centre introduced some of the Kingdom of Saudi Arabia's (KSA) leading food industry organisations to attract Singaporean companies to buy products such as dates, shrimps and dairy products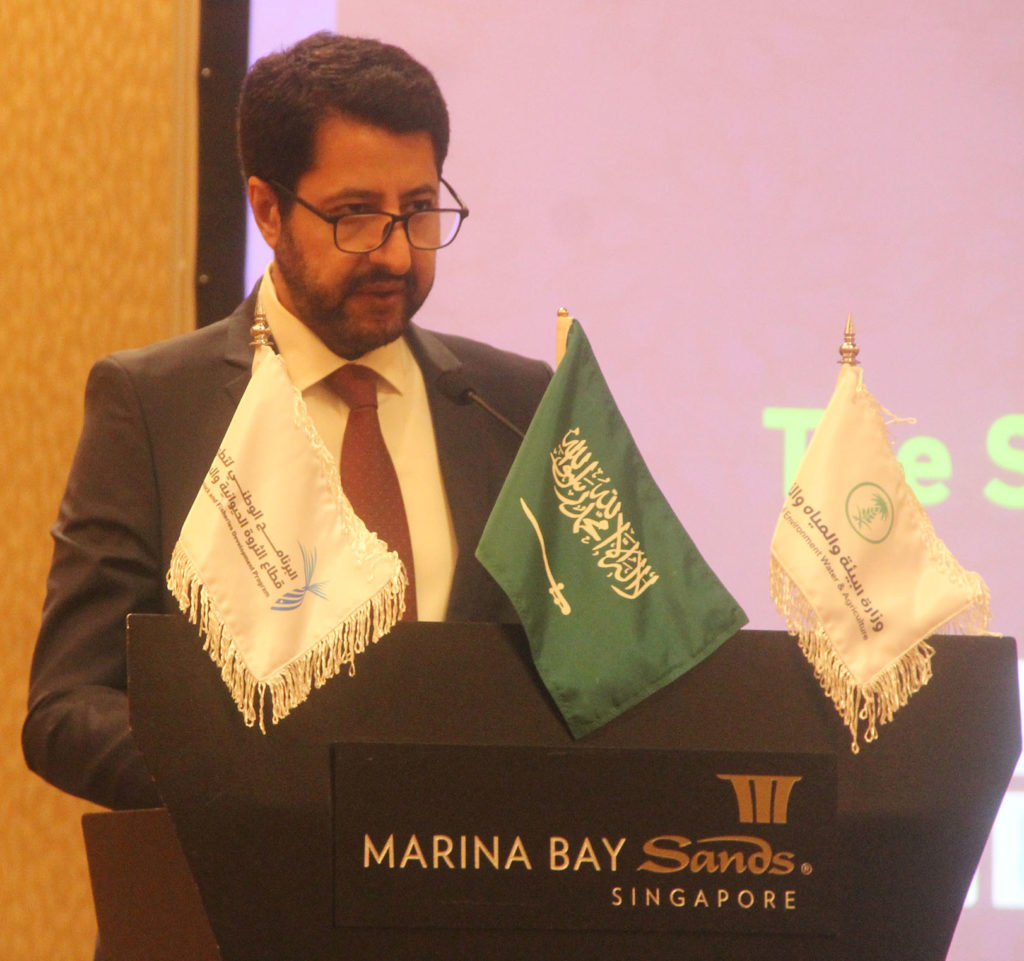 THE Forum is organised by the Saudi Ministry of Environment Water and Agriculture and supported by the Saudi Arabia Royal Embassy in Singapore and the Singapore Business Federation (SBF). The agricultural delegation was led by Deputy Minister for Agricultural Affairs, Mr. Ahmed Saleh Eyada Al – Khamshi and also included major private sector players from Saudi Arabia.
H. E. Shamsher Zaman, the SBF Chairman for Middle East Business Group and non – Resident Ambassador to Jordan said, "We are happy Saudi Arabia has chosen Singapore as a hub to reach out to the other ASEAN markets, the wide range of products, can open new areas of cooperation between Saudi Arabia and Singapore."

A special showcase was also set up at the forum that displayed shrimp/prawn, dairy products such as baby milk powder and a variety of products made from dates that range from butter dates to sparkling apple and date juice!
Dr. Mohammed Alnuwairan, the CEO of the National Centre for Palms and Dates, shared "We are happy for Singaporeans to taste our high quality dates, we are the number one exporter of dates to Singapore and would like to further use Singapore as a hub to enter other ASEAN markets."
Saudi Arabia is also making inroads and significant progress in the area of sustainability. Research into the latest technology has resulted in more efficient processing, cleaner environment and less usage of water. As of 2022, agriculture contributed US$19.37 billion to the nation's GDP.
From the private sector Mr. Faisal Alfahadi, Vice President of the Almarai Group gave a presentation on the highly successful conglomerate that specialise in food manufacturing and distribution. Last year the Saudi dairy giant recorded a net profit to US$453 million in 2022 driven by its bakery and dairy segments. A wide range of quality-controlled products including baby milk powder is something they are looking to export to Singapore and the region.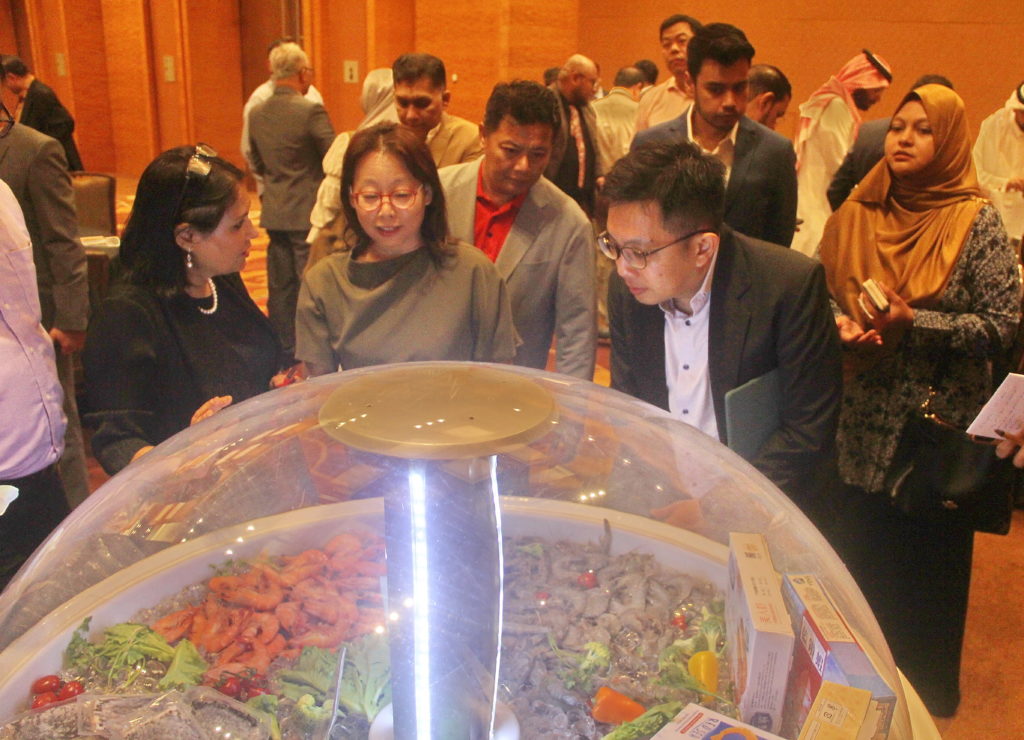 Also on the shelves for Singaporean importers were shrimps and fish from the Red Sea, Ms. Koh Siew Lan Director, International sale at NAQUA (National Aquaculture Group) said, "Our shrimps are sourced from the unique 65 km Red Sea shoreline and is antibiotics free".  The company produces more than 100,000 tonnes of marine products per year and they export their shrimps, fish and sea cucumber to markets all over the world.
Representing Jazadco, one of one of Saudi Arabia's largest fishery and agricultural companies was Mr. Mohammed Al-Resheid, CEO, who shared fascinating business insights into the processing and distribution of the products in the Saudi market and its intention to expand its markets into Asia.
Conversely, insights from one of Singapore's leading Halal supply chain operators was shared by Mr Zuraimi Jumaat the Vice President of Ever Rich Pte Ltd who welcomed collaboration between Singapore and Saudi Arabia especially in areas involving Halal certification and marketing.
The Forum succeeded in laying the foundation for further collaboration between importers and exporters between the two countries. In the Q&A session that followed there were some importers from Singapore who also expressed interest in opening up the Saudi market for Singapore/Asian food products like the popular "satay".
One of the invitees to the Forum, Mr M. Jalaluddin, a Director at United World Halal Development said he found the forum very useful and that "They really can succeed here as not many Singaporeans know about the success and quality of Saudi food products; perhaps there can be a national marketing campaign to inform Singaporeans – that would really be an eye opener for them!"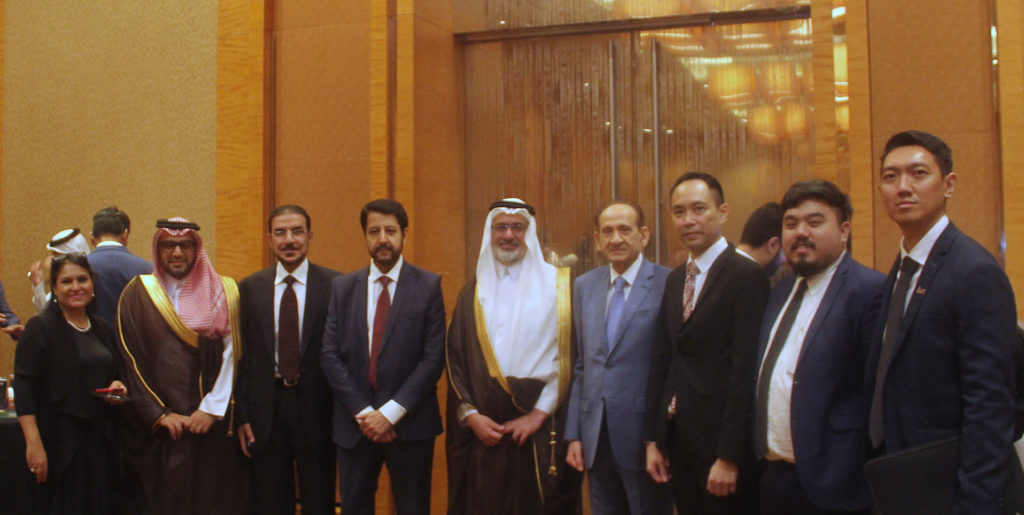 Publication Note: Read more about the Saudi -Singapore Forum in this year's issue of Saudi Arabia Your Gateway to the Middle East coming out in September 2023