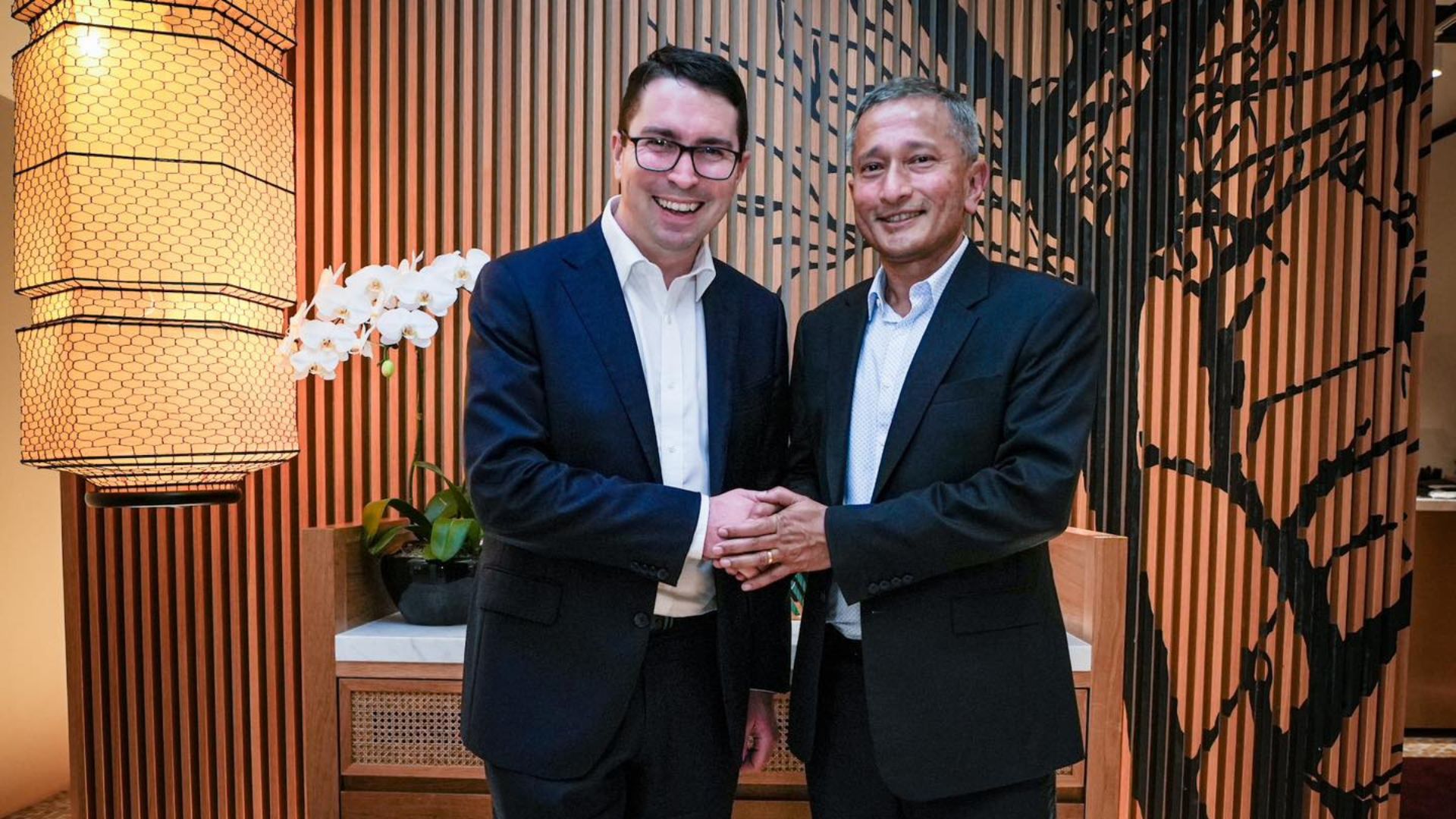 Australian Assistant Minister Patrick Gorman's visit to Singapore strengthens bilateral ties and explores potential collaborations in AI, housing, sustainability, and more, fostering a fruitful exchange between the two nations.
Assistant Minister to the Prime Minister and Assistant Minister for the Public Service of Australia, Patrick Gorman, embarked on an engaging visit to Singapore from 2 to 5 July 2023. This visit was made possible through the S R Nathan Fellowship, an esteemed program that facilitates the exchange of ideas and experiences between foreign leaders and Singaporean officials. Invited by Minister for Foreign Affairs Dr Vivian Balakrishnan, Assistant Minister Gorman's itinerary included various meetings and briefings with prominent Singaporean ministers and government agencies.
During his stay, Assistant Minister Gorman had the honor of being hosted to a dinner by Minister Balakrishnan, where the two leaders discussed a wide range of topics, such as the role of AI tools in the public service, housing policies, and digitalization. Both ministers reaffirmed the strong ties between Singapore and Australia, which are built upon their Comprehensive Strategic Partnership. They also explored avenues for even closer collaboration between the two nations, given their longstanding partnership and friendship. Furthermore, Minister Balakrishnan expressed his delight in learning that West View Primary School and Perth College, situated in their respective constituencies, had become sister schools.
Another notable meeting on Assistant Minister Gorman's agenda was with Minister for Sustainability and the Environment, Grace Fu. Minister Fu expressed her pleasure in meeting her Australian counterpart and presented him with a gift of NEWBrew, a local craft beer made using NEWater. She highlighted the close and robust relationship between Singapore and Australia, citing the signing of a groundbreaking Green Economy Agreement and the establishment of a working group on supply chain resilience and cooperation as recent milestones. Minister Fu emphasized the potential for collaboration in areas such as food supply chains, food safety, and agri-tech R&D, fostering closer ties between the two countries.
In addition to his meetings with ministers, Assistant Minister Gorman received briefings from the Singapore Tourism Board, Land Transport Authority, and Housing Development Board. These briefings provided valuable insights into Singapore's tourism industry, land transport infrastructure, and housing policies, allowing him to gain a comprehensive understanding of the country's governance and development initiatives.
Overall, Assistant Minister Patrick Gorman's visit to Singapore under the S R Nathan Fellowship was a significant step in strengthening the bilateral relationship between Singapore and Australia. It facilitated productive discussions on various areas of mutual interest and opened doors for potential collaborations in the future. Minister Balakrishnan and Minister Fu expressed their appreciation for the visit and extended warm invitations for Assistant Minister Gorman to return to Singapore, either for official engagements or with his family for a personal visit. The fruitful exchange of ideas and experiences between the leaders of both nations serves as a testament to the enduring partnership and friendship shared between Singapore and Australia.