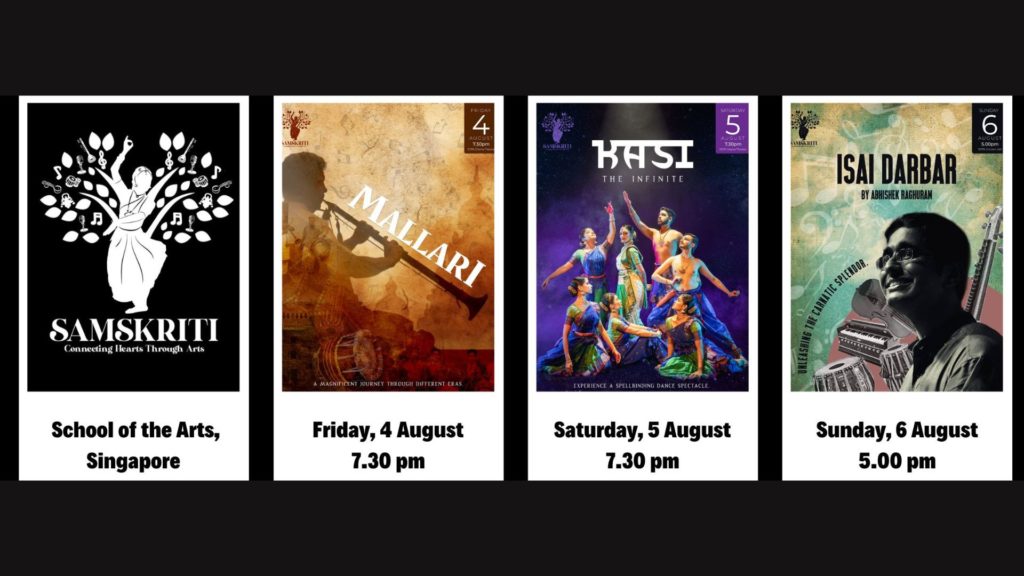 Experience the magic of Indian culture and heritage at SAMSKRITI Festival 2023 in Singapore, featuring mesmerizing dance, soul-stirring music, and captivating storytelling from August 4th to 6th.
In the bustling city of Singapore, the upcoming SAMSKRITI Festival 2023 has ignited a wave of excitement among art and culture enthusiasts. Set to take place from August 4th to August 6th, 2023, the festival promises a captivating celebration of Indian heritage and traditions that will immerse attendees in a mesmerizing experience.
As the opening day approaches, anticipation builds for the enchanting dance production, "Mallari – A Journey of Rhythm and Movement." The School of the Arts (SOTA) Drama Theatre will be the stage for this 90-minute performance, showcasing the evolution of Nadaswaram music through four distinct eras – Bhakti, Royal, Popular, and Modern. Collaborating with four renowned dance institutions, the event aims to weave a tapestry of cultural richness through the seamless blending of Nadaswaram music with Bharatanatyam, Mohiniyattam, and Ballet.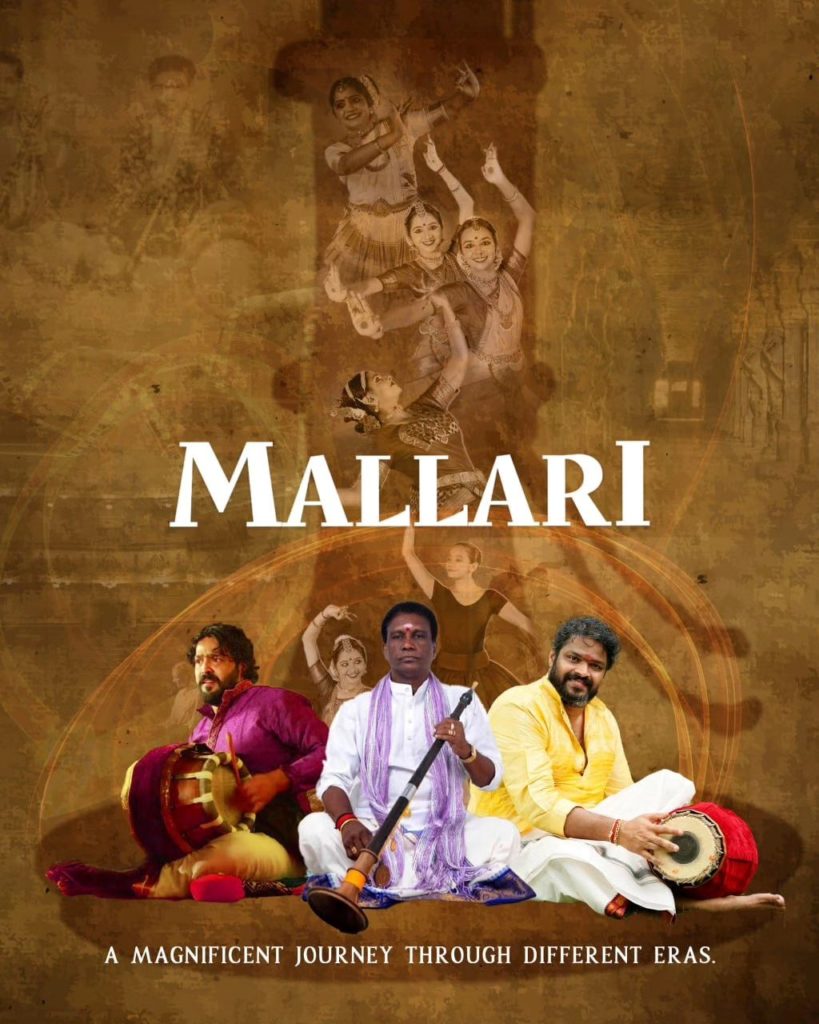 The following day, on August 5th, the prestigious SOTA Music Concert Hall will come alive with the eagerly awaited "Isai Darbar – A Musical Extravaganza." The return of the musical prodigy, Abhishek Raghuram, after a three-year hiatus, has stirred great excitement among music aficionados. Accompanied by maestros Sri. Patri Satish Kumar on the mridangam and Sri. HN Bhaskar on the violin, Abhishek Raghuram's performance is anticipated to be a spellbinding evening of musical virtuosity.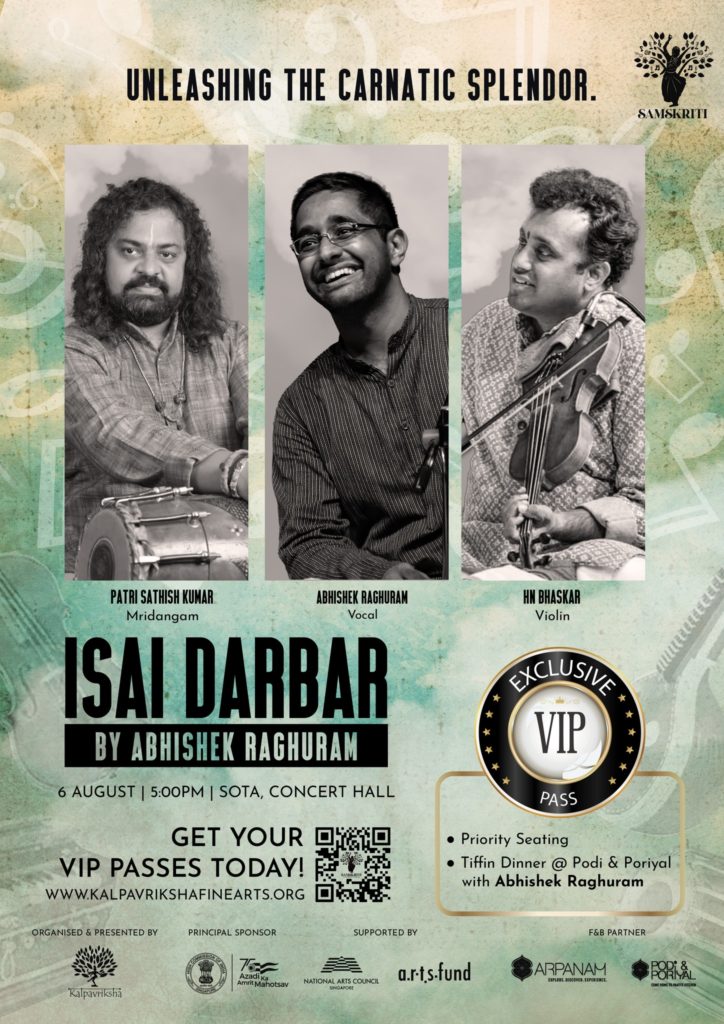 What adds to the allure of "Isai Darbar" is the exclusive opportunity for patrons to meet and interact with Abhishek Raghuram post-performance at Podi & Poriyal. A specially curated tiffin dinner will further enhance this once-in-a-lifetime experience, making it a sought-after event for VIP ticket holders.
As the festival approaches its crescendo, the grand finale on August 6th, titled "Kasi – The Infinite," promises to leave a lasting impression on the audience. The SOTA Drama Theatre will witness a high-energy, dynamic dance spectacle that delves into the mystical aspects of life, set against the captivating backdrop of Nadaswaram music blended with Bharatanatyam, Mohiniyattam, and Ballet.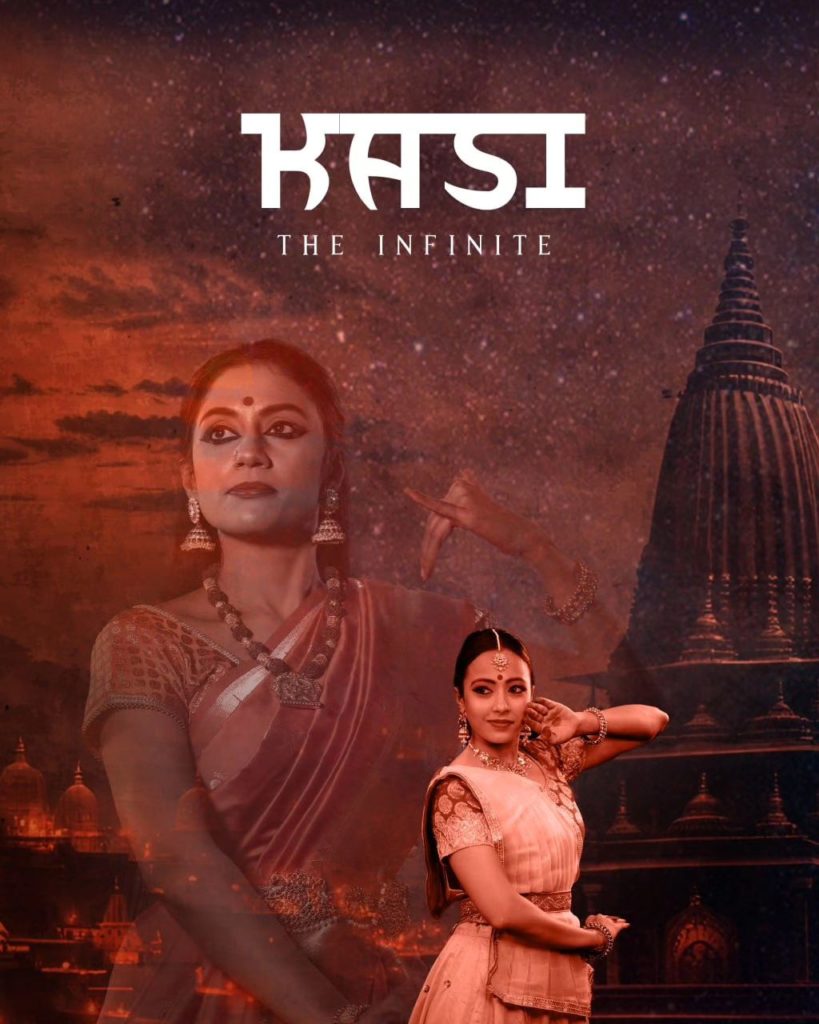 The audience will be transported to the heart of Benares, an ancient city renowned for its cultural significance and cherished traditions. Through graceful choreography and mesmerizing storytelling, "Kasi – The Infinite" will immerse attendees in the enigmatic world of Indian heritage, where the physical and metaphysical realms converge.
Tickets are selling fast for SAMSKRITI Festival 2023, as culture enthusiasts eagerly secure their spots for this unforgettable journey. The festival promises to be a celebration of art, music, dance, and storytelling, showcasing the diverse and rich cultural treasures of India. With its eclectic lineup of events, SAMSKRITI Festival 2023 is all set to leave an indelible mark on the hearts of attendees, making it an event to remember for years to come.
Sourced from Kalpavriksha Fine Arts