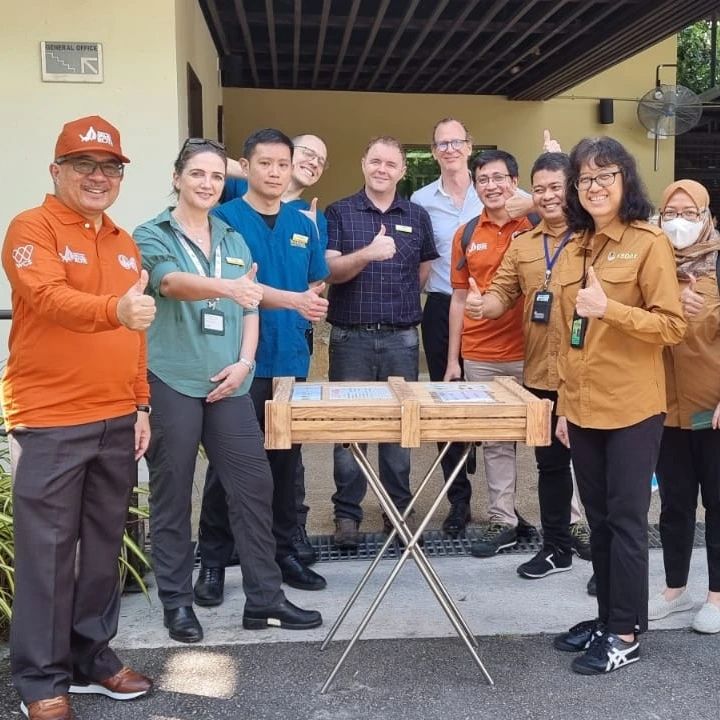 Indonesian Ambassador witnesses repatriation of critically endangered Rote turtles from Singapore to Indonesia in collaboration with Mandai Nature and WCS.
Indonesian Ambassador to Singapore, Suryo Pratomo, witnessed the handover of 33 Rote turtles from Mandai Nature in collaboration with the Wildlife Conservation Society (WCS) on August 7th, 2023. The recipient of the turtles was the Ministry of Environment and Forestry, represented by Dr. Indra Explotasia, the Director of Biodiversity Species and Genetics Conservation at Singapore Zoo.
Originating from four zoos in the United States, the 33 Rote turtles underwent a period of habituation at Singapore Zoo for one month. They are scheduled to be flown to Indonesia on August 8th, 2023. This marks the second instance of Rote turtle repatriation. In a previous occurrence on September 22nd, 2021, Mandai Nature successfully repatriated 13 turtles from zoos in Europe and the United States.
The Rote turtle, a native Indonesian species hailing from Rote Island in East Nusa Tenggara, is recognized as an endangered species by the Ministry of Environment and Forestry Regulation No. P.106 of 2018. Additionally, it holds a critically endangered status according to the International Union for Conservation of Nature (IUCN) and is listed under Appendix II of CITES. These designations underline the need for collective commitment to its conservation efforts.