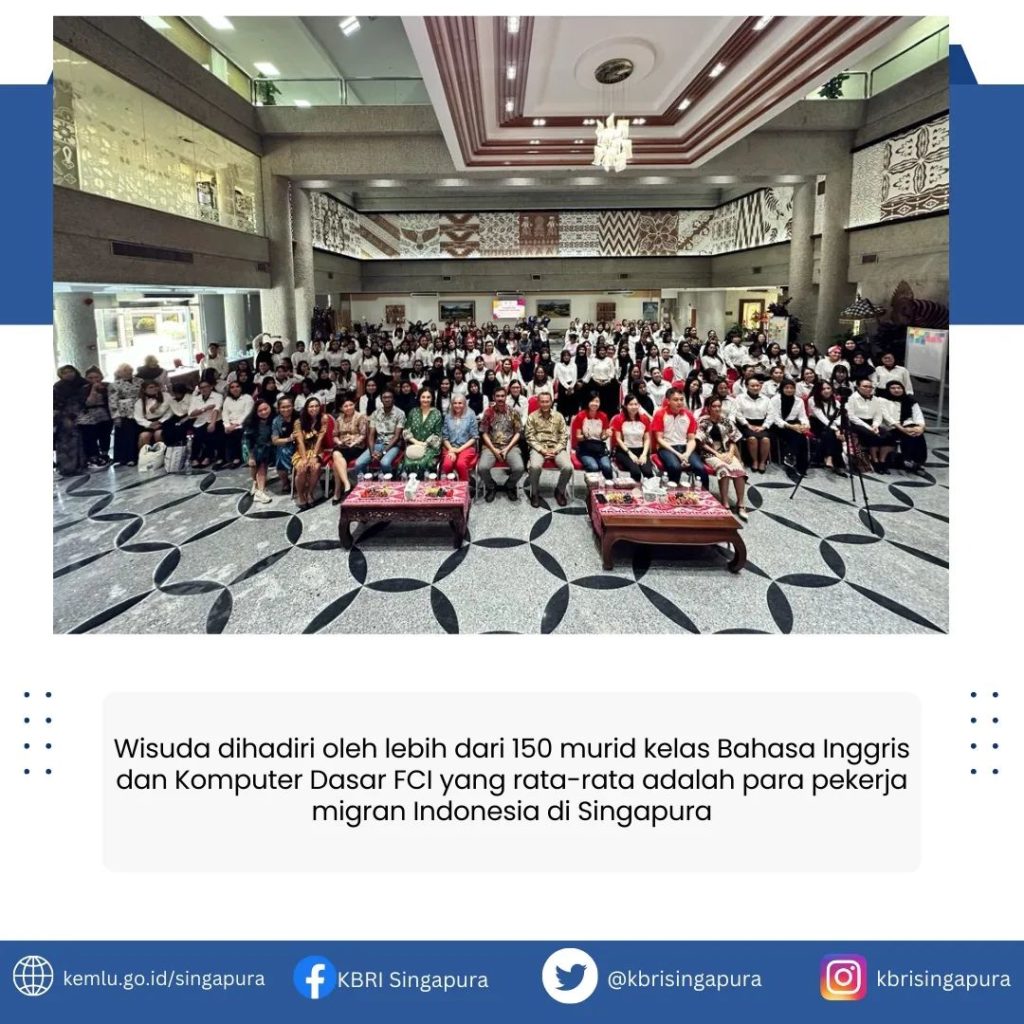 Friendship Club Indonesia, supported by KBRI Singapura, celebrates the graduation of over 150 Indonesian migrant workers from English and computer classes, with the Deputy Ambassador praising their skill development efforts.
With the support of the Embassy of Indonesia in Singapore (KBRI Singapura), the Friendship Club Indonesia (FCI) successfully organized a graduation ceremony for its English language and basic computer courses. The event took place on July 30th at the Nusantara Hall within the premises of KBRI Singapura.
More than 150 FCI students, primarily comprising Indonesian migrant workers based in Singapore, proudly attended the graduation. The occasion was graced by the Deputy Ambassador of the Republic of Indonesia to Singapore, Mr. @djati_ismojo. In his address, he warmly commended FCI for its significant role in enhancing the skill sets of Indonesian domestic workers (referred to as PMI) in Singapore. He also expressed his hopes that these valuable skills would be shared within their communities.
The ceremony also welcomed other distinguished guests, including Ms. Lynn Koi, CEO of the Centre for Domestic Employee, Ms. Tantri Darmastuti, Technical Staff of Employment, and Mr. Juviano Ribeiro, Coordinator of Socio-Cultural Function.
FCI, founded in 2020 by Ms. Nur Aini, herself a PMI with two decades of experience in Singapore, began with a humble enrollment of three students. Today, the club boasts an impressive student body of 400 individuals, all actively participating in English language and basic computer classes. FCI remains steadfast in its commitment to empowering and fostering the growth of PMIs within the household sector, providing them with free training in essential English language and computer skills.