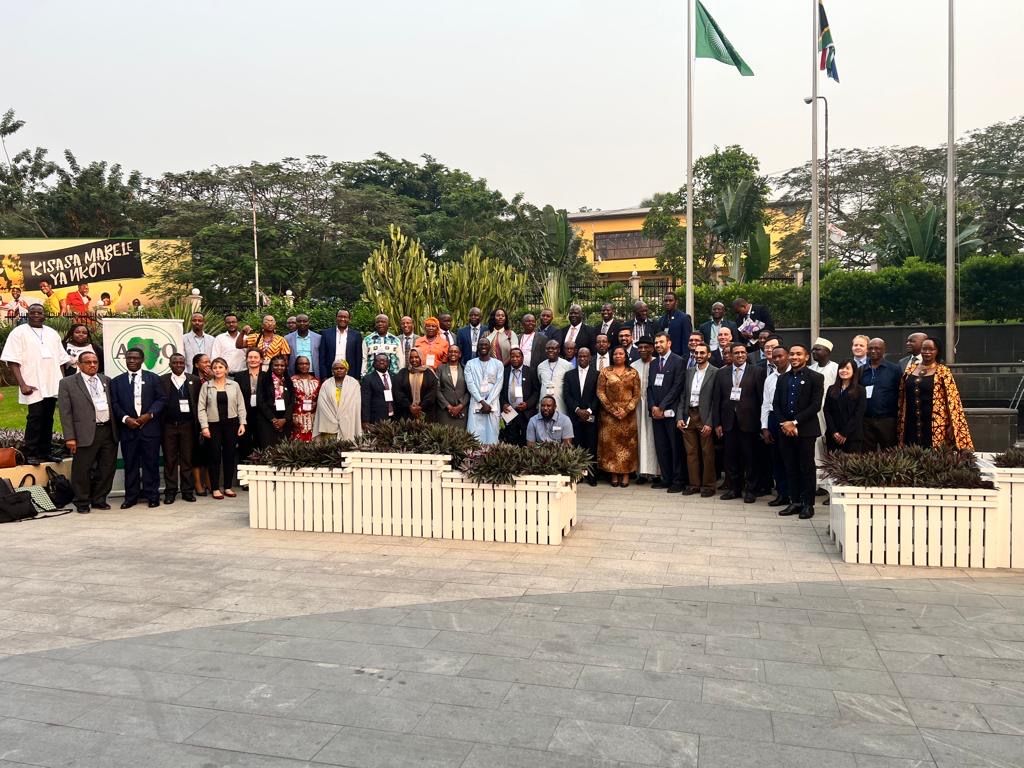 EnterpriseSG strengthens partnerships with African National Standards Bodies through participation in the 29th ARSO General Assembly and upcoming capacity-building workshop on Singapore's sustainability building standards.
In a bid to foster cross-continental partnerships and knowledge exchange, EnterpriseSG participated in the 29th African Regional Organization for Standardization (ARSO) General Assembly held in Kinshasa. The event served as a platform for reconnection and collaboration with counterparts from various African National Standards Bodies (NSBs).
The assembly saw enthusiastic engagement from both sides, as discussions centered around advancing standards and promoting sustainable development practices across diverse sectors. Key representatives from EnterpriseSG engaged in productive dialogues with their African counterparts, reaffirming the commitment to mutual growth and cooperation.
A notable highlight of this collaborative effort is the upcoming capacity-building workshop. In conjunction with the Africa Singapore Business Forum, EnterpriseSG is set to organize an insightful workshop. This gathering aims to provide African NSBs with a deep understanding of Singapore's cutting-edge sustainability building standards. These standards are poised to play a pivotal role in supporting ongoing urbanization efforts and addressing sustainability priorities across the African continent.
The workshop will offer a unique opportunity for African NSBs to gain insights into Singapore's successful sustainability journey, underpinned by its robust green building practices. The event will bring together a diverse array of stakeholders, including members from the Singapore Green Building Council and the Singapore Institute of Architects. Additionally, African developers and National Standards Bodies will participate, fostering an environment conducive to meaningful collaboration and idea exchange.
As preparations for the capacity-building workshop gain momentum, EnterpriseSG expresses its anticipation for the positive outcomes that will emerge from the interaction between these key stakeholders. The workshop's potential to lay the foundation for lasting collaborations exemplifies the spirit of partnership and shared growth that underpins the engagement between EnterpriseSG and African NSBs.