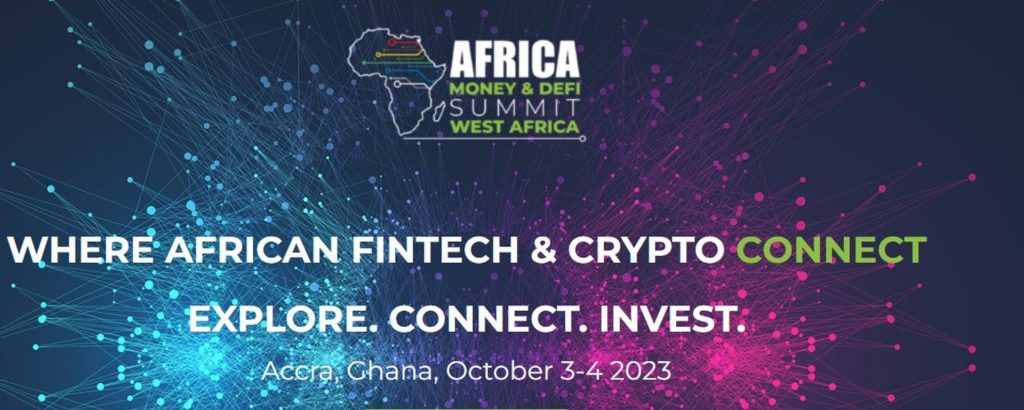 The Africa Money and DeFi Summit, backed by Amazon Web Services and industry leaders, will convene in Accra on October 3-4, 2023, connecting African fintech and Web3 sectors with global players to discuss investment, collaboration, and technological advancements.
The Africa Money and DeFi Summit, scheduled for October 3rd and 4th, 2023 in Accra, Ghana, supported by Amazon Web Services, Pivo, and Fonbnk, will facilitate connections between African fintech and Web3 industries and global players. The summit will feature discussions among experts, investors, and regulators, including the Bank of Ghana, focusing on driving tech investments and collaborations. The event will delve into topics like fintech, Web3, cryptocurrency, and insurtech, aiming to shape the future of these sectors in Africa.
Africa's rapid adoption of blockchain technology is showcased in the "State of Web3 in Africa" report by PwC & Emurgo Africa 2023, revealing a 1,668 percent increase in blockchain funding across the continent in 2022. Leading the charge are Kenya, Nigeria, and South Africa, with funding soaring from $5.165 million in 2021 to an impressive $91 million in 2022. This growth reflects Africa's emerging prominence in the global blockchain arena.
The Africa Money and DeFi Summit, known for fostering collaborations, brought together over 200 companies from 20+ countries in its 2022 edition, covering 44 sectors. Notably, Revio, a South African startup, garnered significant investor interest and partnerships after its presentation. The Investment Showcase at the summit offers a unique avenue for fintech, DeFi, and Web3 ventures to engage with African-focused tech investors, fostering networking and expertise sharing. Applications for the showcase are open until September 8th, 2023.
Hosted by the creators of the Africa Tech Summit Series, the Africa Money & DeFi Summit West Africa in Accra, Ghana serves as a pivotal technology conference uniting fintech leaders, banks, mobile network operators, investors, and more. The goal is to drive investment and collaboration across the African Fintech and DeFi ecosystem. Learn more at https://africamoneydefisummit.com