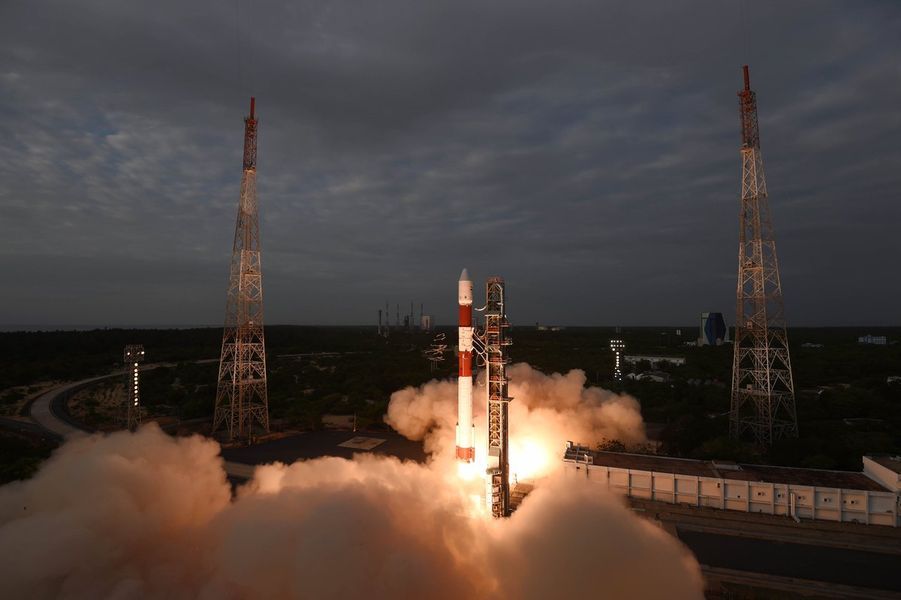 India-Singapore space partnership achieves a milestone as ISRO launches seven Singaporean satellites, including DS-SAR, further enhancing Earth observation and connectivity capabilities.
In a significant stride towards international space cooperation, the India-Singapore partnership in space exploration achieved another milestone with the successful launch of seven Singaporean satellites by the Indian Space Research Organization (ISRO). On July 30th at 6:30 AM IST, ISRO's PSLV-C56 rocket took off from Sriharikota, carrying the payload of seven co-passenger satellites, marking the commencement of the PSLV-C56/DS-SAR Mission. This mission holds special importance as it is the Dedicated Commercial Mission of New Space India Ltd (NSIL) for ST Engineering, Singapore.
The highlight of the mission is the DS-SAR (DSTA SAR) satellite, an advanced Radar Imaging Earth Observation satellite. Developed through the collaborative efforts of the Defense Science and Technology Agency (DSTA), representing the Government of Singapore, and ST Engineering, this satellite will play a pivotal role in meeting the Earth observation and imagery needs of various Singaporean governmental agencies. The satellite is designed to provide high-quality imagery, enabling enhanced geospatial services and multi-modal capabilities to cater to a wide array of applications.
Alongside DS-SAR, the launch included an assortment of six co-passenger customer satellites that are also Singaporean contributions. These satellites encompass a range of technologies and applications, showcasing the diversity and innovation within the Singaporean space industry. The co-passengers include VELOX-AM, a technology demonstration microsatellite; ARCADE, an experimental satellite focused on atmospheric coupling and dynamics exploration; SCOOB-II, a nanosatellite carrying a technology demonstrator payload; NuLIoN by NuSpace, an advanced nanosatellite facilitating seamless IoT connectivity in both urban and remote areas; Galassia-2, a low Earth orbit nanosatellite; and ORB-12 STRIDER, a satellite developed through international collaboration.
This successful launch not only reinforces the strong ties between India and Singapore in the field of space exploration but also underscores the capabilities of ISRO in providing reliable and efficient launch services. The collaborative efforts demonstrated in this mission pave the way for further joint initiatives and scientific advancements, fostering international cooperation in the realm of space technology and research.