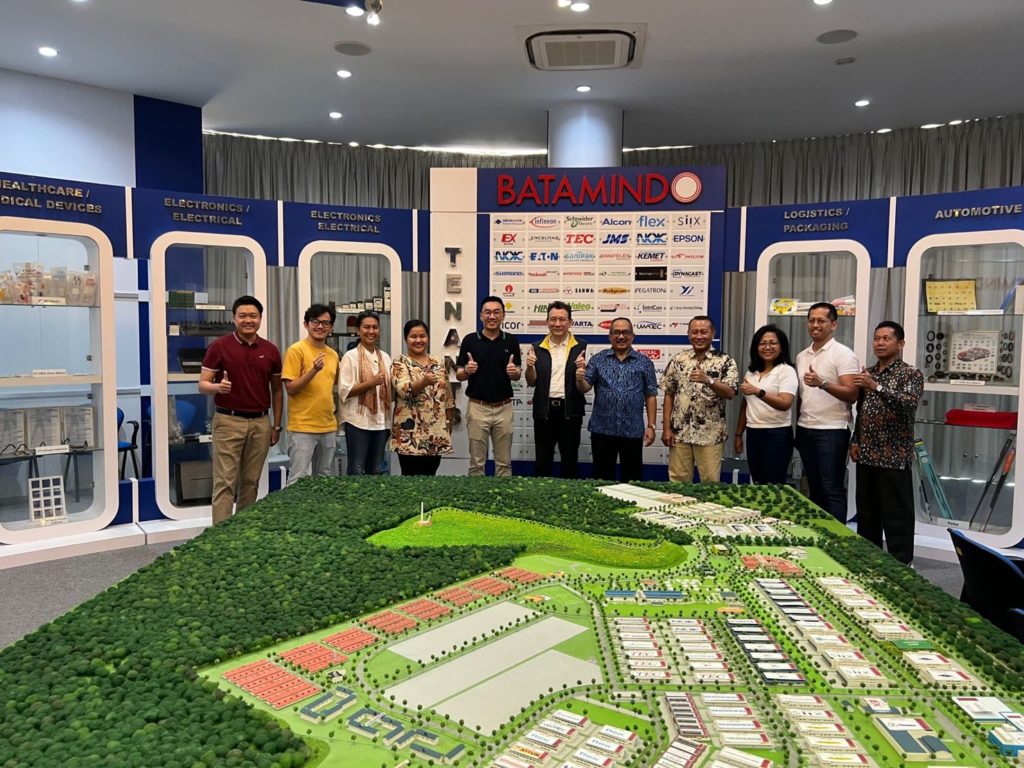 Gallant Venture Ltd welcomed Indonesia's Ambassador to Singapore, H.E. Suryo Pratomo, and the KBRI team at Batamindo Industrial Park, discussing successful collaborations and investment prospects, culminating in a tour of innovative hydroponic farming.
Gallant Venture Ltd had the distinct privilege of extending a warm welcome to the Ambassador of Indonesia to Singapore, His Excellency Suryo Pratomo, along with the esteemed team from the Embassy of the Republic of Indonesia (KBRI). The notable event took place on the 29th of July 2023 within the premises of Batamindo Industrial Park.
During this encounter, His Excellency Suryo Pratomo expressed his genuine satisfaction upon learning about the productive collaboration between Gallant Venture Ltd and Indonesian entities. Of particular note was the resounding success achieved by PT Batamindo Investment Cakrawala, a testament to the remarkable strides that Batamindo Industrial Park has taken in terms of development and expansion in recent times.
A significant aspect of the engagement was the constructive exchange of insights concerning the prevailing investment landscape in the region. Both parties engaged in a productive dialogue, sharing their respective viewpoints on the economic climate and investment opportunities.
The visit also encompassed a tour of the Batamindo Green Farm, a hydroponic vegetable cultivation facility nestled within the park. This innovative agricultural initiative garnered profound interest from His Excellency, showcasing his notable expertise and enthusiasm in the realm of agriculture.
This occasion served as a platform for fostering mutual understanding and collaboration between the parties involved. The insights gained and perspectives exchanged during this visit are expected to contribute positively to the continued growth and development of Batamindo Industrial Park.
Sourced from Edmund Lai, Chief Marketing Officer of Gallant Ventures Ltd. Linkedin Post