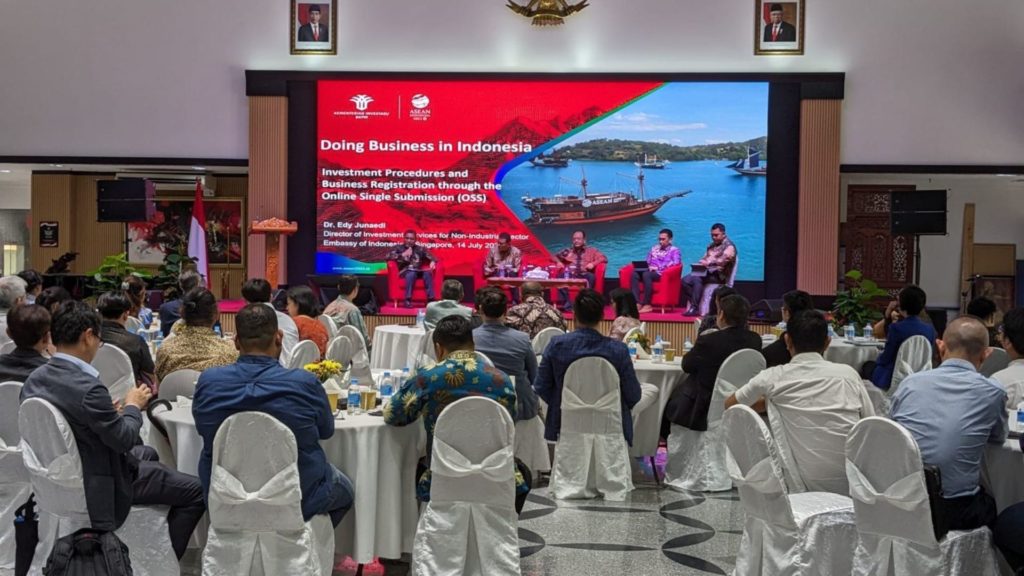 A recent business forum in Indonesia, supported by Enterprise Singapore and various Indonesian government bodies, provided valuable insights to companies on navigating investment challenges and policy regulations for conducting business in the country.
In a recent event organized by The Ministry of Investment / Indonesia Investment Coordinating Board (BKPM), Attorney General Office of the Republic of Indonesia, IIPC Singapore, and the Embassy of the Republic of Indonesia, in collaboration with Enterprise Singapore, companies gained valuable insights into navigating the business landscape of Indonesia. The Business Forum on Investment Regulations and Policy in Indonesia, held on July 14, proved to be an informative platform for addressing investment-related challenges and fostering confidence in conducting business operations within the country.
Acknowledging the significance of the event, a diverse audience of industry players gathered to learn more about the nuances of doing business in Indonesia. Renowned speakers contributed their expertise and engaged in candid discussions, providing attendees with a comprehensive understanding of investment regulations and policy frameworks. The collaborative effort of the involved entities highlighted the commitment to facilitating smoother business interactions between Indonesia and foreign companies.
The event's organizers extended their appreciation to the speakers for their informative contributions, recognizing the importance of their insights in empowering businesses to make informed decisions. This exchange of knowledge is poised to contribute to the growth of businesses looking to expand their operations into Indonesia. The involvement of Enterprise Singapore in supporting this initiative underlines their dedication to fostering seamless cross-border business endeavors.
Looking ahead, the collaboration between Enterprise Singapore and IIPC Singapore holds the promise of ongoing support for companies venturing into the Indonesian market. As participants continue to absorb the shared wisdom and practical advice, the stage is set for a more confident and successful business engagement between Indonesia and the international business community.