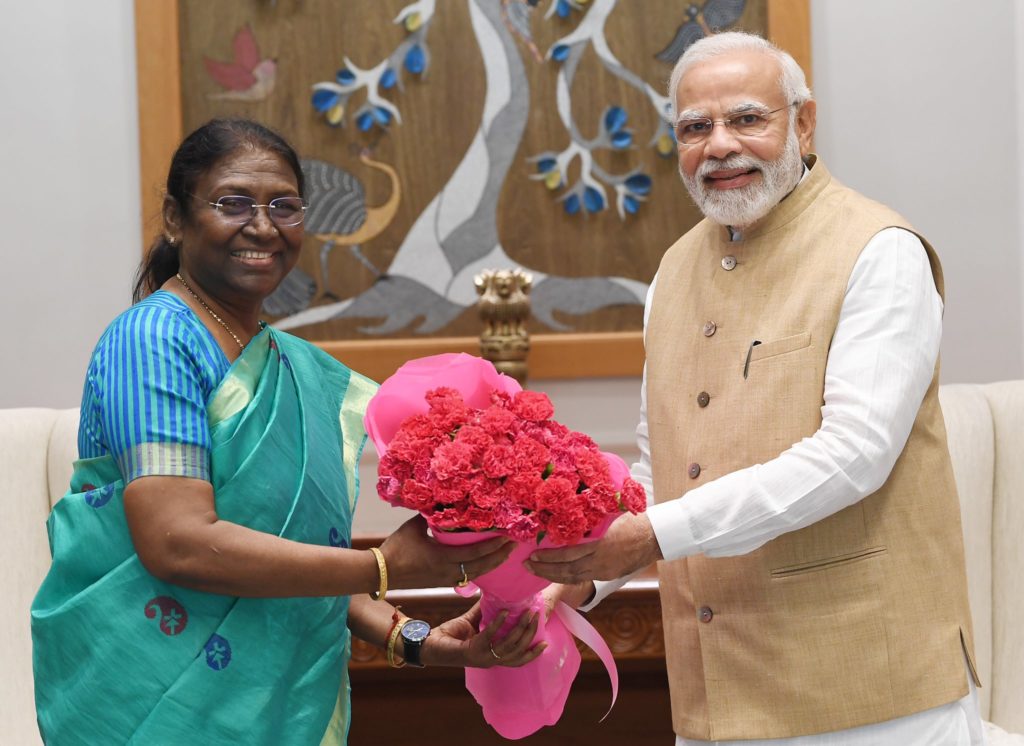 On Singapore's National Day, the President and Prime Minister of India extended congratulatory letters to their Singaporean counterparts. The letters underscored Singapore's importance in India's regional engagement and global initiatives, reaffirming the strong partnership between the two nations.
On the occasion of Singapore's National Day, the President and Prime Minister of India extended warm congratulations to the President and Prime Minister of Singapore, respectively, in a display of the enduring friendship and bilateral ties between the two nations.
In a letter addressed to H.E. Madam Halimah Yacob, the President of Singapore, Smt. Droupadi Murmu, the President of India, conveyed her heartfelt felicitations on behalf of the people and Government of India. She underscored the strengthening and diversification of the bilateral relationship that encompasses various sectors including trade, investment, defense, financial technology, skill development, and the strong people-to-people connections. The President expressed her optimism for even deeper collaboration, aiming for the mutual advancement of both Indian and Singaporean populations.
In another correspondence, Prime Minister Shri Narendra Modi applauded the robust and comprehensive Strategic Partnership that has flourished between India and Singapore. His letter to Singaporean Prime Minister H.E. Lee Hsien Loong highlighted Singapore's pivotal role as a valued collaborator in India's broader engagement within the Indo-Pacific region. Prime Minister Modi affirmed the centrality of Singapore in India's Act East Policy, emphasizing the nation's significance in shaping regional dynamics.
Prime Minister Modi's communication echoed his belief in identifying fresh avenues of growth to propel the bilateral relations forward, with a specific mention of the India-Singapore Ministerial Round Table. This initiative is envisioned as a conduit for fostering innovative pathways of cooperation between the two countries.
Furthermore, the Prime Minister conveyed his gratitude to Singapore for its active engagement as a Guest Country in this year's G20 Summit. He expressed optimism for the continuation of such supportive interactions, essential for realizing the key goals of India's G20 Presidency.