ASEAN takes a major step towards digital integration by launching negotiations on the ASEAN DEFA, a region-wide agreement to facilitate more seamless cross-border digital trade.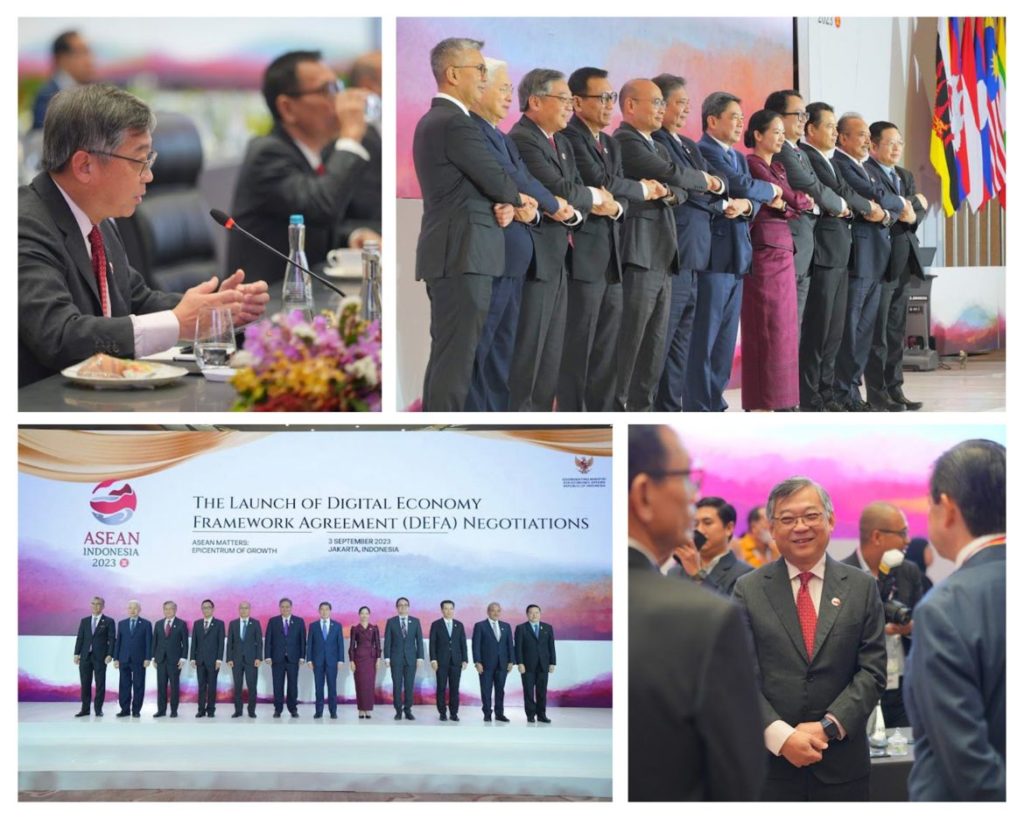 Minister for Trade and Industry Gan Kim Yong represented Singapore at the 23rd ASEAN Economic Community (AEC) Council Meeting during the 43rd ASEAN Summit in Jakarta, Indonesia. During the meeting, ASEAN Member States (AMS) initiated negotiations on the ASEAN Digital Economic Framework Agreement (DEFA) to facilitate cross-border digital trade, projected to double the regional digital economy to USD 2 trillion by 2030.
The AEC Council also emphasized the importance of improving processes for enhanced regional economic cooperation. AMS endorsed the Joint Declaration of the 41st ASEAN Ministers on Energy Meeting (AMEM) on Sustainable Energy Security through Interconnectivity, aligning with the ASEAN Strategy for Carbon Neutrality and promoting regional energy interconnectivity.
Minister Gan emphasized ASEAN's commitment to deeper economic cooperation, especially in an uncertain global trading environment. He highlighted the significance of the ASEAN DEFA in digitally connecting the region and fostering a competitive regional digital economy, expressing Singapore's readiness to expedite negotiations for the benefit of all member states. He also highlighted the ASEAN DEFA's role in strengthening regional digital ties, underscoring Singapore's commitment to swift negotiations for mutual benefit.

Source : https://www.mti.gov.sg/Newsroom/Press-Releases/2023/09/ASEAN-launches-negotiations-on-ASEAN-Digital-Economic-Framework-Agreement

Photo Credit – https://www.linkedin.com/feed/update/urn:li:activity:7104108297439383552/
LinkedIn Post of Minister Gan Kim Yong