Minister Chan Chun Sing's Visit to China: Enhancing Bilateral Relations and Leadership Advancement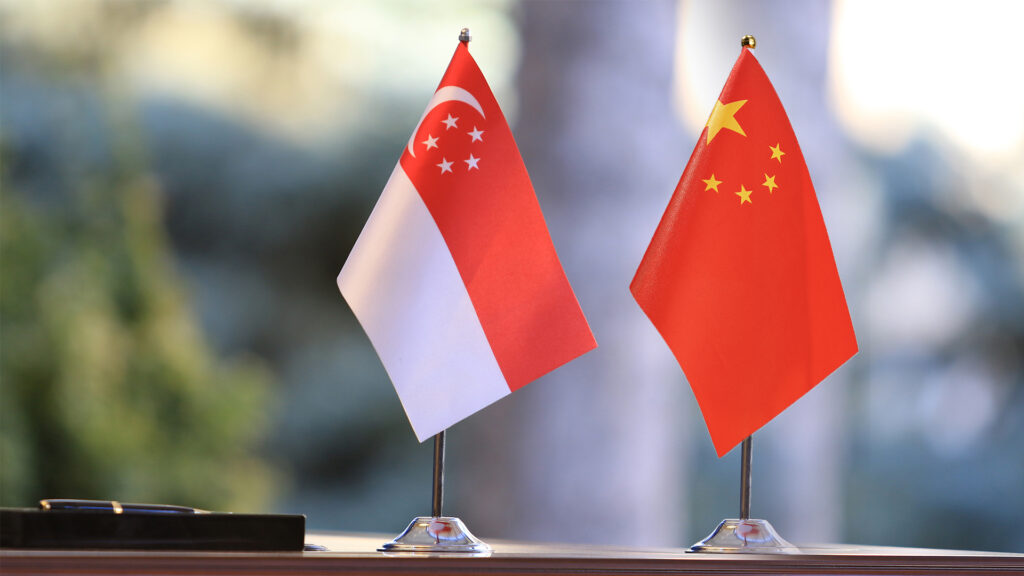 Minister Chan Chun Sing, Singapore's Minister for Education and Minister-in-charge of the Public Service, conducted a significant visit to the People's Republic of China from September 10 to 13, 2023. During this time, he co-chaired the 9th Singapore-China Forum on Leadership with Minister Li Ganjie at the Diaoyutai State Guesthouse in Beijing.
In a bilateral meeting preceding the Forum, both ministers emphasized the enduring and diverse partnership between Singapore and China, now elevated to an "All-Round High-Quality Future-Oriented Partnership." They reasserted the pivotal role of the Forum as a premier platform for both nations to engage in meaningful discussions on leadership development, fostering mutual understanding, and building trust among leaders and senior officials. The ministers acknowledged the positive momentum in high-level engagements, which is complemented by the resurgence of training programs and exchanges at various levels.
This year's Forum, themed 'Evolving Leadership in a Modern World,' marked the first in-person gathering since the COVID-19 pandemic. Minister Chan, in his keynote address, underscored the progress in bilateral relations achieved through deep mutual trust, understanding, and a shared commitment to support one another. He emphasized that Singapore and China, despite differing circumstances, face similar challenges and opportunities, making them valuable partners in evolving governance strategies.
Additionally, Minister Josephine Teo, responsible for Communications and Information, and Second Minister for Home Affairs, delivered a plenary address focusing on evolving models of governance. She highlighted Singapore's ongoing efforts to renew its social compact and its vision of creating a lasting and thriving nation for future generations.
During his visit, Minister Chan met with his Chinese counterpart, Minister of Education Huai Jinpeng, reaffirming the strong educational ties and acknowledging extensive collaborations across all educational levels.
As part of the delegation's itinerary, Minister Chan and the Singaporean contingent visited the CPC Central Committee Party School (National Academy of Governance) and engaged with Party School Executive Vice President Xie Chuntao. They also explored the Xiong'An New Area in Hebei Province, gaining insights into China's regional development strategy, and met with Standing Committee Member of the CPC Hebei Provincial Committee and Secretary of the CPC Working Committee of the Xiong'An New Area, Zhang Guohua.

Source – https://www.mfa.gov.sg/Newsroom/Press-Statements-Transcripts-and-Photos/2023/09/PSD-MFA-Joint-Press-Statement-for-9th-Leadership-Forum