The United Sates reaffirm excellent and longstanding friendship, built up over a course of 52 years
A bipartisan seven-member United States Congressional delegation led by Chairman of the House Judiciary Committee Congressman Bob Goodlatte (R-Virginia) arrived in Singapore for a 2-day visit from 20-21 February, 2018. Top of the agenda was a meeting with Prime Minister Lee Hsien Loong at the Istana. During the meeting both PM Lee and the delegation were in accord about the excellent and longstanding friendship between Singapore and the United States built up over a course of 52 years, and which is underpinned by robust economic, defence, security, and people-to-people ties. PM Lee and the Congressional delegation exchanged views on regional and international developments, and reaffirmed the importance of the United States' continued engagement of the region.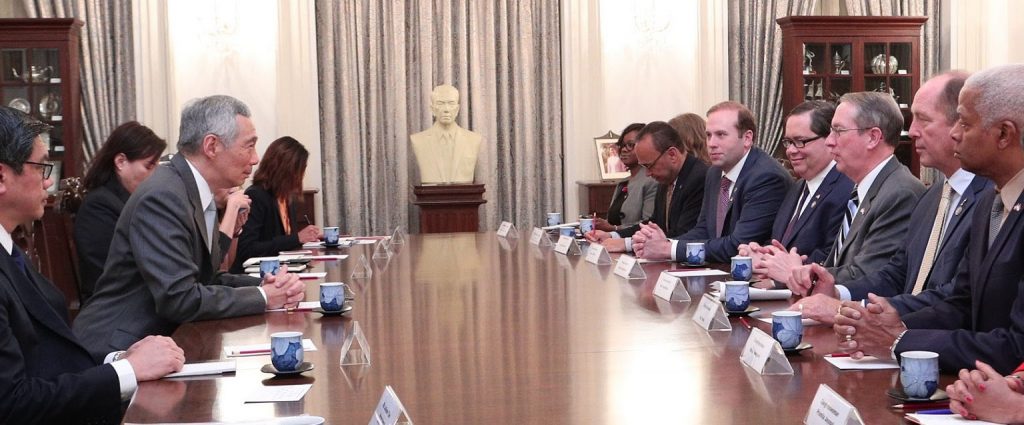 The delegation comprising Congressman Blake Farenthold (R-Texas), Congressman Ted Yoho (R-Florida), Congressman Jason Smith (R-Missouri), Congressman Hank Johnson (D-Georgia), Congressman Luis Gutiérrez (D-Illinois), and Congresswoman Pramila Jayapal (D-Washingtonalso called on Minister for Trade and Industry (Trade) Lim Hng Kiang.