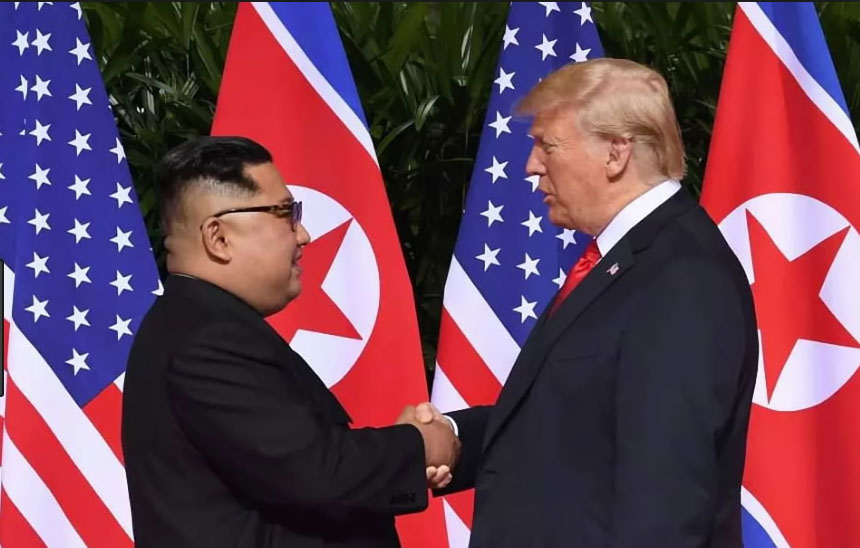 Following is the press statement issued by The White House Office of the Press Secretary of the brief remarks by both leaders before the start of their bilateral talks at the Capella Hotel at 9.08 this morning:
Q    Mr. President, how do you feel (inaudible)?
PRESIDENT TRUMP: I feel really great.  We're going to have a great discussion and, I think, tremendous success. It will be tremendously successful.  And it's my honor.  And we will have a terrific relationship, I have no doubt.
CHAIRMAN KIM:  (As interpreted.)  Well, it was not easy to get here.  The past worked as fetters on our limbs, and the old prejudices and practices worked as obstacles on our way forward.  But we overcame all of them, and we are here today.
PRESIDENT TRUMP:  That's true.
Thank you very much, everybody.  Thank you. Thank you very much.
CHAIRMAN KIM: (As interpreted.)  Thank you.
US PRESS BRIEFING from Secretary of State Mike Pompeo on 11th June 2018, JW Marriot, Singapore
. Yesterday, Secretary of State Mike Pompeo issued a short statement at a press briefing. Below are extracts from his speech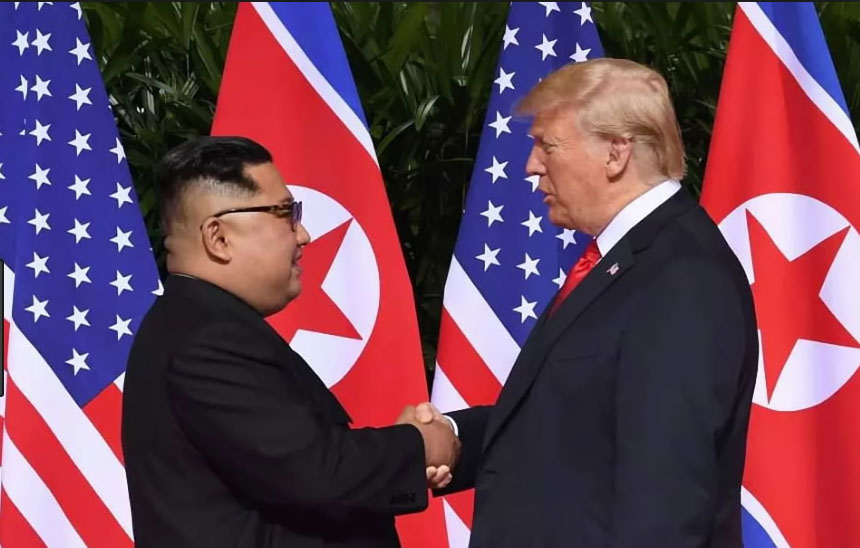 :
I want to give an update in advance of President Trump's summit with Chairman Kim Jong Un.  As the President said on Saturday, this is truly a mission of peace.
This afternoon, the President called Prime Minister Abe of Japan and President Moon of South Korea.  Earlier today, our Ambassador, Sung Kim, led a delegation to meet with Vice Foreign Minister Choe Son Hui and his North Korean — or excuse me, her North Korean delegation.  The talks continue this afternoon, even as we sit here now.  They're, in fact, moving quite rapidly.  And we anticipate they will come to their logical conclusion even more quickly than we had anticipated.
     North Korea has previously confirmed to us its willingness to denuclearize, and we are eager to see if those words prove sincere.  The fact that our two leaders are sitting down face to face is a sign of the enormous potential to accomplish something that will immensely benefit both of our peoples and the entire world.
     President Trump believes that Kim Jong Un has an unprecedented opportunity to change the trajectory of our relationship and bring peace and prosperity to his country.  We are hopeful this summit will have set the conditions for future productive talks.  In light of how many flimsy agreements the United States has made in previous years, this President will ensure that no potential agreement will fail to adequately address the North Korean threat. 
The ultimate objective we seek from diplomacy with North Korea has not changed.  The complete and verifiable and irreversible denuclearization of the Korean Peninsula is the only outcome that the United States will accept.  Sanctions will remain until North Korea completely and verifiably eliminates its weapons of mass destruction programs.  If diplomacy does not move in the right direction — and we are hopeful that it will continue to do so — those measures will increase.
President Trump recognizes Chairman Kim's desire for security, and is prepared to ensure that a North Korea free of weapons of mass destruction is also a secure North Korea.  The President has also expressed his openness to expanding access to foreign investment and other economic opportunities for North Korea if they take the right steps.
All the preparations for the summit have come together very nicely.  The President met this afternoon with Minister Lee of Singapore.  It was an important opportunity to thank the Prime Minister of Singapore for his partnership in helping make this summit a reality.  Singapore is home to over 4,000 American companies and is a longstanding commercial partner, and we thank them for their help in making this summit what it is.