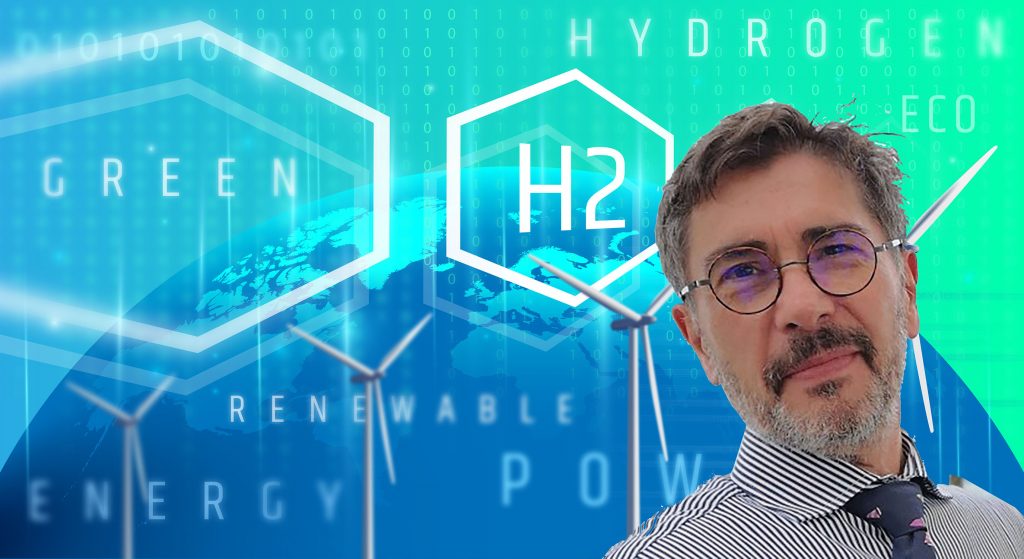 Ambassador Ignacio Concha updated Publisher and Editor-in-Chief Nomita Dhar on milestones in bilateral ties that will be set by this year and how Chile is advantageously placed with ample wind, solar and water resources for "green hydrogen" production!
AMBASSADOR Concha presented his credentials to President Halimah Yaacob last September but as with many other things that were postponed by the current pandemic IN Diplomacy was not able to catch up and interview the career diplomat who found the presentation ceremony of credentials here rather memorable no thanks to COVID.
He remembered how the whole ceremony had to be cut very short sans the inspection of the National Guard of Honour: "It took just about 10 to 15 minutes! Normally we diplomats attach great importance to the presentation of credentials because it is so important for us personally and the country we represent but considering COVID it is completely understandable."
Back in Chile, the Ambassador was happy to report the COVID situation is "under control" according to the latest statistics with seven million of the country's 18 million people already receiving at least one dose of the vaccine. The health authorities estimated a return to some level of normalcy possibly sometime in June said the ambassador as by then about 75 percent of the population will be fully vaccinated.
Ambassador Ignacio hails from the city of Santiago in Chile – the country is famous for its red wines and pisco (brandy) but after talking with the Ambassador we realise that Chile is also on its way to be just as famous as a global force in the production of "Green Hydrogen".
Unprecedented Agreement
On 15th February 2021, Chile's Minister of Energy and Mining Juan Carlos Jobet and Singapore's Second Minister for Trade and Industry, Dr Tan See Leng, signed a MOU to facilitate cooperation on Green Hydrogen. According to the Embassy this was an "unprecedented collaboration agreement" that seeks to foster cooperation between Singapore and Chile to promote the development of hydrogen as an alternative energy source. Areas of collaboration include management, technology, and financing in hydrogen exploitation, as well as collaboration in the development of supply chains.
Ambassador Concha said the agreement showed: "We have moved up the step ladder in our relationship. In addition to this we are now finalising the access for Singapore's entry into the Pacific Alliance (PA) which is a significant milestone in relations with Chile, Colombia, Mexico and Peru who are members of the PA. Most likely it will be finalised by this year. Moreover, our President H.E. Sebastián Piñera, is planned to be in Singapore this year in August for the World Economic Forum Special Annual Meeting."
Bilateral Relationship
With regards to bilateral relationship between Chile and Singapore the Ambassador said: "We share a special relationship with Singapore which we consider as the entry point for Chile to ASEAN and the Asian countries while Chile for Singapore is the gateway to the Latin American continent."
Another insight by the Ambassador of this relationship in business is that: "Because of the COVID pandemic a great part of business is moving from the physical to digital. Towards this end we signed another MOU with Singapore (and New Zealand) last year – the Digital Economy Partnership Agreement (DEPA) that establishes common frameworks for digital trade. This is also related to another development where we are laying a physical cable for a dedicated digital connection between Latin America, chiefly Chile, with Australia and to the Asian Pacific countries."
The Ambassador was also happy to note that Singapore was very interested in being part of the international move towards Green energy as reflected in the Paris Agreement shifting from fossil-based fuels to Green Energy. Singapore can link with Chile and be the hub for distributing Green Hydrogen to other Asian countries.
The Chilean Embassy is now in the midst of organizing a seminar here which is slated for some time in June for Singapore companies going to Chile to invest in the production of Green Hydrogen. The ambassador revealed that the Chilean government has funds (up to US$50 million) to subsidise and help Chilean and international companies develop scalable and replicable green hydrogen projects in Chile. He pointed out that Chile is already very efficient in the production of sustainable energy such as wind and solar energies. For example in the north of the country which is desert there is enough sunlight potentially power all of South America! It also has another abundant resource necessary for the production of hydrogen – water. The Chilean government feels the country could be one of the world's most efficient producers of green hydrogen making it cheaper to manufacture it than current world producers. These factors can more than compensate for the country's distance from major markets such as Germany, Japan and the US.
Rounding up Ambassador Ignacio said bilateral ties and trade are set to grow even further working in these three areas: digital trade through DEPA; FTA through Singapore's soon-to-be membership of PA and look forward to Singapore companies participation in the development of Chile's production of Green Hydrogen.
---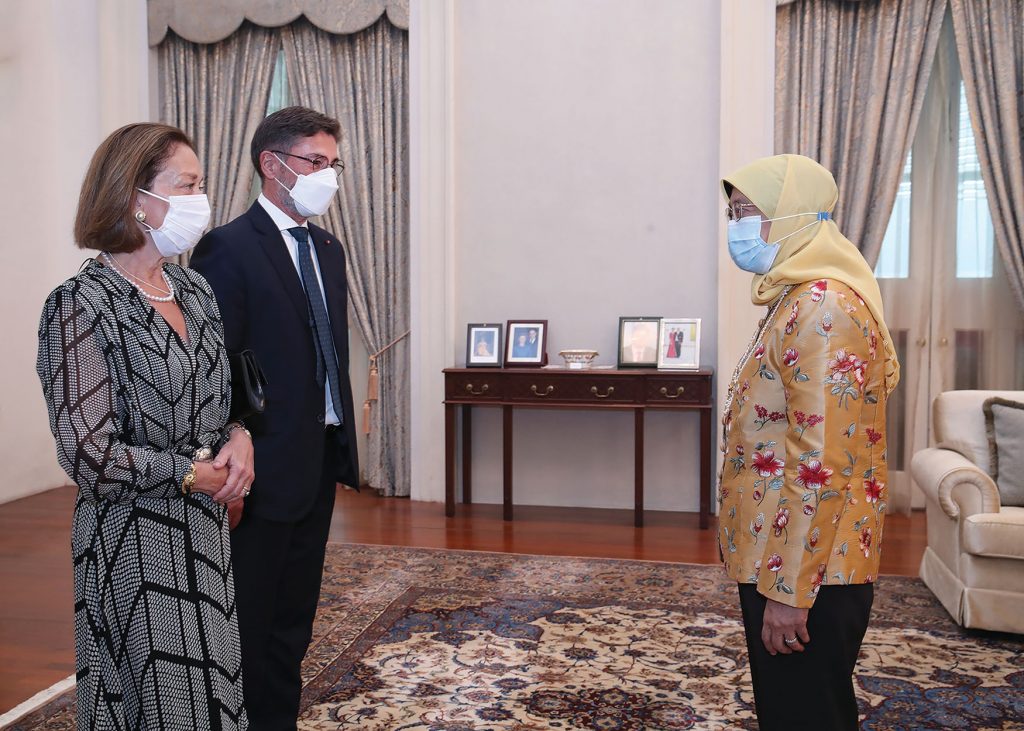 Brief Bio
Ambassador Ignacio Concha was previously the Consul General of Chile in Shanghai, China from 2017 to 2020. He graduated from the Diplomatic School of Spain and the Diplomatic Academy of Chile. He holds a Bachelor's Degree in Political Science from Universidad Rafael Landivar (Guatemala). A career diplomat, Ambassador Concha has served in the Embassies of Chile in Argentina, Costa Rica, Guatemala, Spain and Venezuela, and the Permanent Mission of Chile to the United Nations (New York). Concha also served as Consul General of Chile in New York, Melbourne, Sydney and Gothenburg. Photo right: Presentation of Credentials ceremony at the Istana on 29th Sept 2021: (From left): Mdm Blanca Eugenia A. Andrade De Amesti, Ambassador Ignacio Concha and President Halimah Yaacob
---
GREEN HYDROGEN NOTE:

Hydrogen is not found in its pure state in nature, therefore, it cannot be considered as a primary energy source. Sustainable, "green" hydrogen is produced by electrolysis with electricity from renewable energies. It is an emission-free gas that can be stored and used for transport and energy-intensive industry processes. From "green" hydrogen, derivatives such as green ammonia, green methanol, green methane or other sustainable synthetic fuels can be produced and used in various sectors.