PRESIDENT HALIMAH YACOB RECEIVED THE CREDENTIALS OF THE AMBASSADORS OF NORWAY, CZECH REPUBLIC & CANADA.
H.E. EIVIND SIGVART HOMME AMBASSADOR TO SINGAPORE KINGDOM OF NORWAY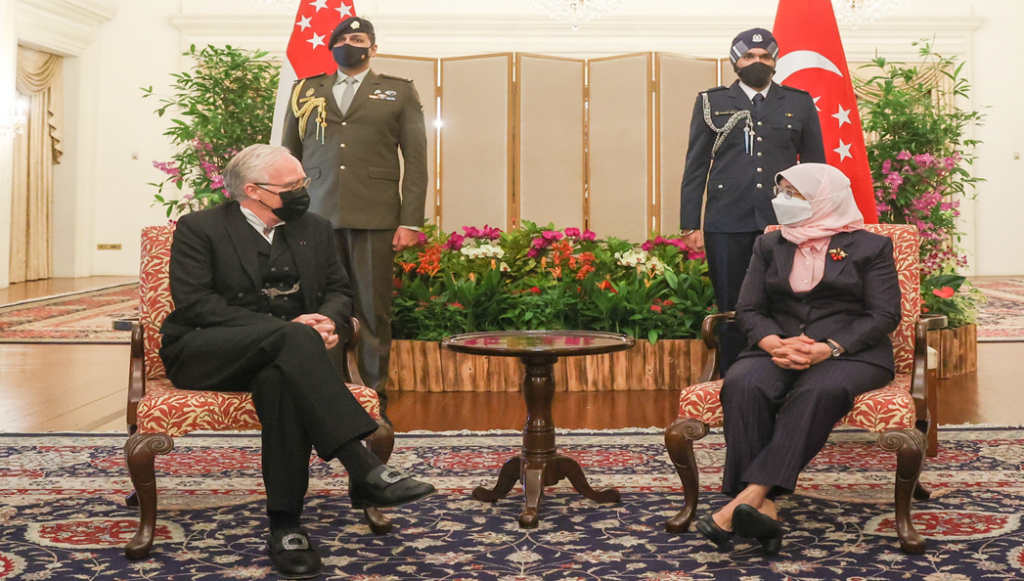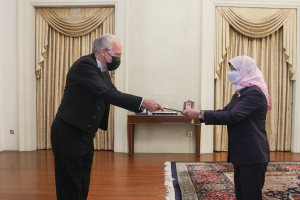 Ambassador Eivind Sigvart Homme, a career diplomat, has been with the Norwegian Ministry of Foreign Affairs, since 1984.
Prior to his posting to Singapore, Ambassador Homme was Head of the International Department and Secretary of the Standing Committee on Foreign Affairs and Defence of the Norwegian Parliament. He was also Special Advisor and ASEM Senior Official, as well as Special Advisor on Global Health for the Norwegian Ministry of Foreign Affairs. Ambassador Homme has served as Ambassador of Norway to India and Bhutan, as well as to Indonesia, Timor Leste and ASEAN. He was the Deputy Chief of the Norwegian Mission in Beijing, and was posted to Washington D.C, Rome and Manila. Prior to joining the foreign service, he served as a navigation and communications officer in the Royal Norwegian Navy. Ambassador Homme is married and has two children.
DR MICHAELA FROŇKOVÁ AMBASSADOR TO THE REPUBLIC OF SINGAPORE CZECH REPUBLIC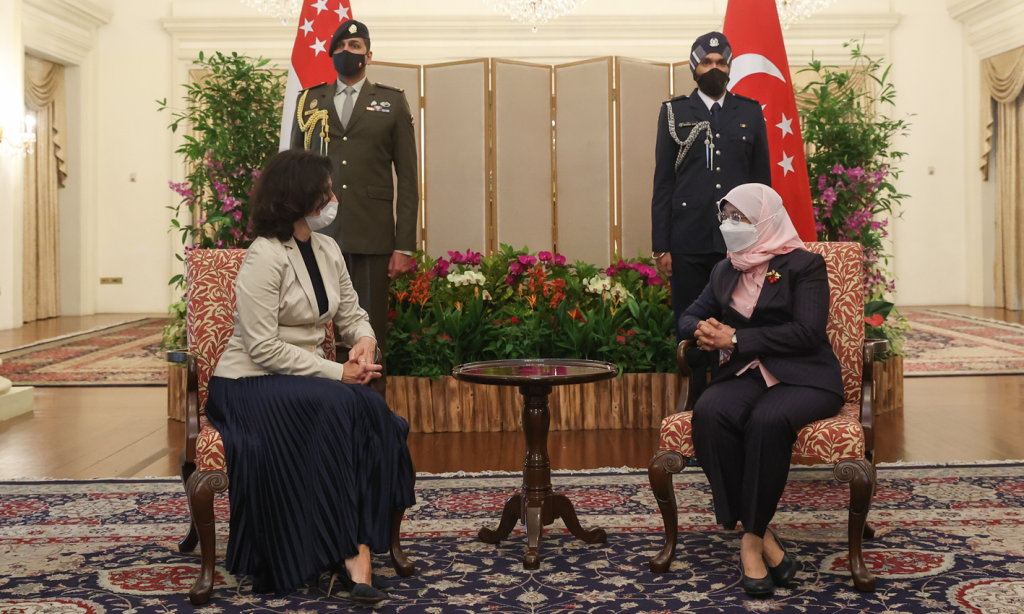 Dr Michaela Froňková is a career diplomat with over 20 years of experience in the foreign service. She is the first resident Czech Ambassador to Singapore, following the reopening of the Embassy of the Czech Republic in August 2020.
Ambassador Froňková has held several positions at the Czech Ministry of Foreign Affairs, including as adviser of the Minister of Foreign Affairs, and Deputy Director of the Western Europe Department. She has also served postings as Minister-Counsellor at the Czech Embassy in Canada, an exchange diplomat at the French Ministry for Europe and Foreign Affairs, and First Secretary at the Czech Embassy in France, amongst others.
Prior to her accreditation to Singapore, Ambassador Froňková served as the Ambassador of the Czech Republic to Lebanon (2016 – 2020) and previously, to Morocco (2012 – 2016).
Ambassador Froňková obtained her PhD in medical rehabilitation, and a Certificate of Studies in European Law from Charles University. She also holds a Certificate of European Studies from the International Center of European Studies (in Nice and Prague).
She was conferred the Order of Ouissam Alaouite in the grade of Grand Cross by the King of Morocco Mohammed VI.
Ambassador Froňková is married with two sons.
JEAN-DOMINIQUE IERACI HIGH COMMISSIONER TO SINGAPORE CANADA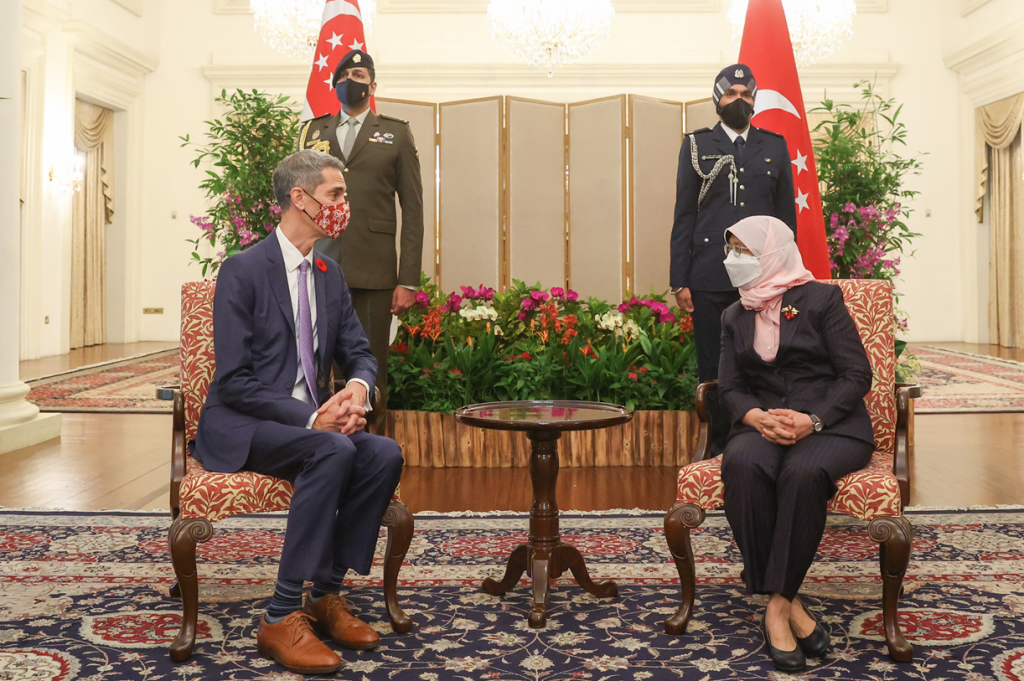 Mr. Jean-Dominique Ieraci was appointed the High Commissioner of Canada to the Republic of Singapore in August 2021.
High Commissioner Ieraci is a career diplomat. Prior to his current appointment, he served as Deputy Head of Mission at the Canadian embassy in Mexico (2016-2021); Minister-Counsellor, Economic and Commercial Affairs, at the Canadian Embassy in Paris (2008-2013); Counsellor at Embassy of Canada in Syria (Covering Cyprus and Jordan) (2000-2002); and Trade Commissioner and Vice-Counsel at Embassy of Canada in the Republic of Korea (1994-1998).
This is also High Commissioner Ieraci's second tour in Singapore. He was previously Counsellor (Trade and Economic) and Senior Trade Commissioner at High Commission of Canada in Singapore from 2005-2008.
High Commissioner Ieraci's most recent headquarter assignment was Director General, Trade Sectors at Foreign Affairs, Trade and Development Canada (now Global Affairs Canada), where he was responsible for the support to the internationalisation of Canadian firms in 22 main sectors of the economy, ranging from Information technology to Canada's International Education Strategy.
Mr. Ieraci graduated in industrial engineering from the École Polytechnique de Montréal. He is married and has 3 children.