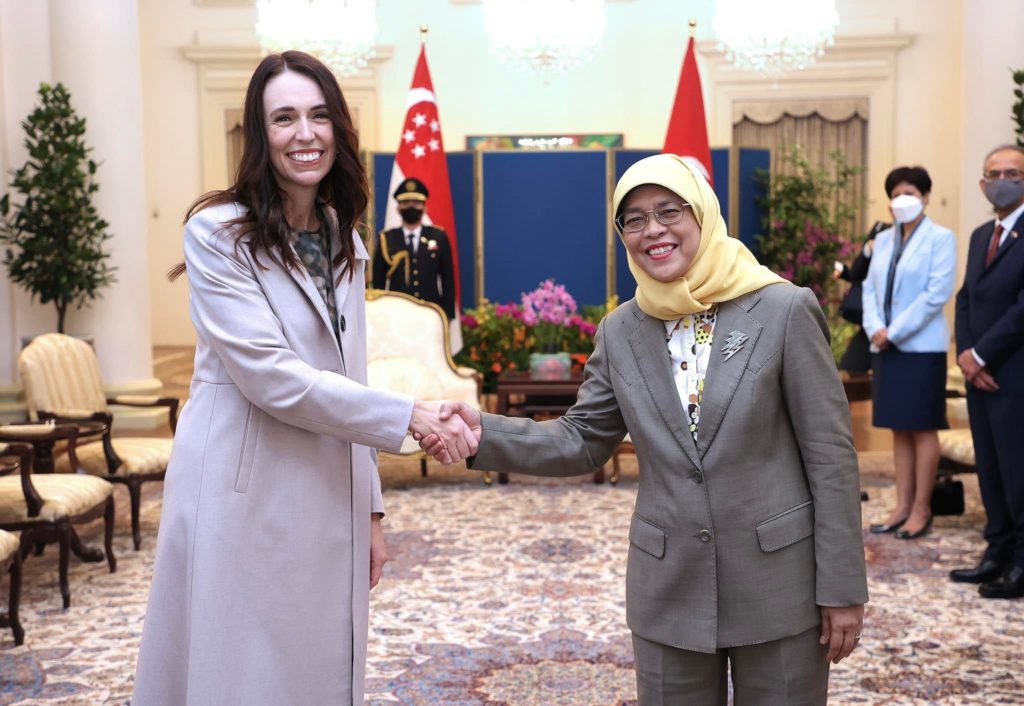 Singapore and NZ Prime Ministers focussed on bilateral cooperation in trade and economics, security and defence, science, technology and innovation, people-to-people links as well as introducing new areas of cooperation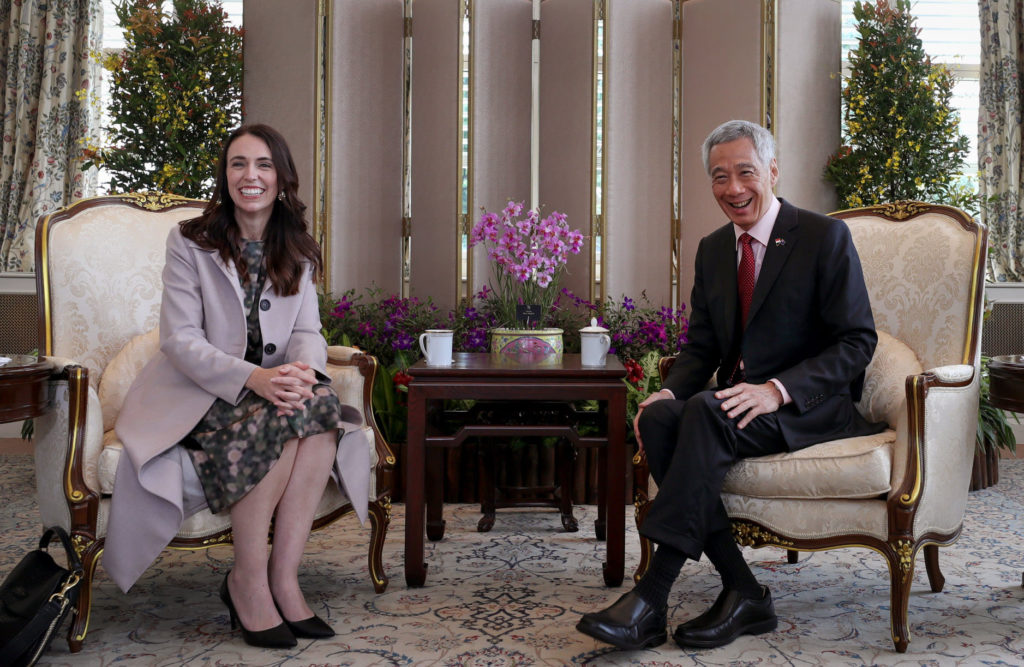 PRIME Minister of New Zealand, Ms Jacinda Ardern made an Official Visit to Singapore from 18th to 20th April 2022. During the visit Both Singapore and NZ reaffirmed the excellent level of bilateral relations which are underpinned by the Singapore-New Zealand Enhanced Partnership (EP) established during Prime Minister Ardern's last official Visit to Singapore in 2019.
During her visit PM Ardern also called on President Halimah Yacob. A Singapore Ministry of Foreign Affairs statement released following the visit said the leaders discussed the strong COVID-19 cooperation between both sides, which demonstrated both countries are close partners that can rely on each other in times of need. They had an engaging conversation on the contributions and progress of women in both countries. They also discussed the importance of maintaining social cohesion, particularly in diverse, multicultural societies such as Singapore and New Zealand.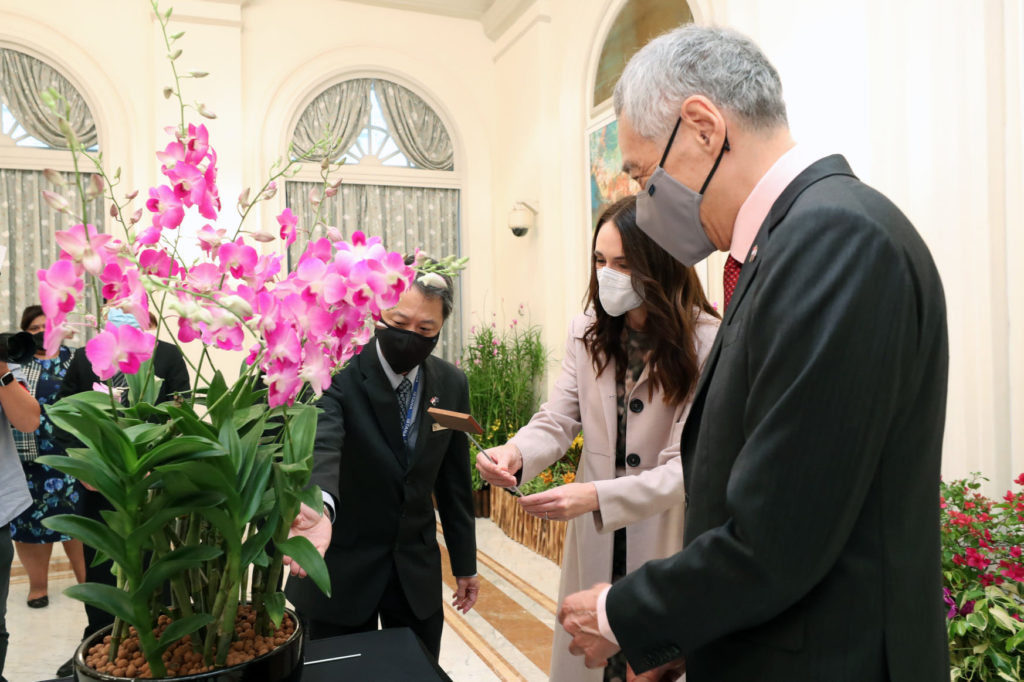 New Areas of Cooperation
Prime Minister Lee and Prime Minister Ardern reaffirmed the warm and excellent bilateral relations, which were upgraded to an Enhanced Partnership (EP) during Prime Minister Ardern's last visit in 2019. The Prime Ministers were pleased with the good progress made under the EP across the four pillars of trade and economics, security and defence, science, technology and innovation, as well as people-to-people ties. They also welcomed the close cooperation between Singapore and New Zealand during the COVID-19 pandemic, including an air freight connectivity partnership that brought food supplies into Singapore and sent essential medical supplies to New Zealand. The Prime Ministers agreed to explore new areas of cooperation to keep the EP forward-looking. They announced the establishment of a new pillar on "climate change and green economy" under the EP, which reflects the ongoing cooperation in this important area and the joint commitment to pursue closer collaboration. Cooperation under this pillar will include initiatives on:
● Energy transition technology
● Carbon markets
● Sustainable transport
● Waste management
● Sustainable aviation, business collaboration and
● Supply chain resilience.
Singapore and NZ Supply Chain Working Group
As the region adapts to evolving global trends and supply chain vulnerabilities, the Prime Ministers agreed that increasing economic resilience will be crucial. Throughout the COVID-19 pandemic, Singapore and New Zealand have worked together to guard against protectionism to ensure that supply chains remained open. To help build resilience against current and future supply chain disruption, the Prime Ministers agreed to launch a Singapore and New Zealand Supply Chain Working Group. They asked officials, working closely with the private sector, to identify opportunities for collaboration in support of more productive, resilient, sustainable, and digitally enhanced supply chains for enterprises of all sizes and for improved food and energy security in both countries.
Vaccinated Travel Framework
The Prime Ministers also welcomed the timely launch of the Vaccinated Travel Framework by Singapore from 1 April 2022, and New Zealand's reopening of borders to visa-free countries, including Singapore, from 1 May 2022. The reopening of borders is an important step towards living with COVID-19, and is critical in restoring the people-to-people and business links between both countries and with the rest of the world. The establishment of a bilateral Working Holiday Scheme will allow young Singaporeans and New Zealanders to travel and work in each other's countries.

ANNEXE: The Singapore and New Zealand Prime Ministers have also issued a Joint Statement on the key outcomes of their meeting and it includes Initiatives for the New "Climate Change And Green Economy" Pillar. For the full text of the Joint Statement click here. 

RELATED:
■ INTERVIEW: H.E. JO TYNDALL on the Visit by NZ PM Jacinda Ardern