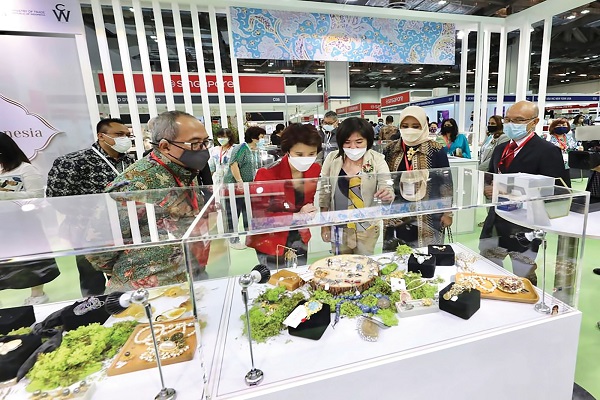 The Singapore International Jewelry Expo (SIJE) 2022 is coming back in July and will be featuring Jewelry, Gems & Luxury Timepieces
IN July, the highly awaited Singapore International Jewelry Expo (SIJE) will open its doors to showcase its exceptional collection of outstanding and ravishing jewelry pieces to jewelry enthusiasts, buyers and collectors at the iconic Marina Bay Sands Singapore for four days from 14 July to 17 July 2022. The four-day international jewelry grandeur will display highly exquisite and impeccable jewelry designs from more than 230 exhibitors from 26 countries such as Singapore, Indonesia, Hong Kong, Italy, the United States, etc. The event is organised by Conference & Exhibition Management Services (CEMS).
Admission is free but online pre-registration is required.
Vaccination Note: Please note that visitors need to be fully-vaccinated (received 2 doses, and the second dose at least 2 weeks before the date of visit)
SIJE 2022 FACTSHEET
► Event Name: Singapore International Jewelry Expo (SIJE) 2022 – International Jewelry, Gems & Luxury Timepieces Exhibition
► Dates: 14 to 17 July 2022
► Times: ■14 to 16 July – 11.30am to 8.30pm
■ 17 July – 11.30am to 7.30pm
► Venue: Marina Bay Sands Expo & Convention Centre Halls A & B, Level 1 10 Bayfront Avenue Singapore 018956
Website: https://sije.com.sg
RELATED:
Indonesian Jewellery Sparkles in Singapore – click here