Commonwealth Heads of Government Meeting (CHOGM) returns to Africa after a 15-year gap and an opportunity for Rwanda to be a showcase for Africa's progress
SINGAPORE'S Prime Minister Lee Hsien Loong will attend Commonwealth Heads of Government Meeting (CHOGM) which will take place in Rwanda from 24th to 25th June 2022. The meeting is preceded by the Commonwealth Foreign Affairs Ministers' Meeting (CFAMM) at Rwanda's capital Kigali on 23rd June 2022. Singapore Minister of Foreign Affairs Dr Vivian Balakrishnan is representing the country at CFAMM where they are expected to discuss issues of concern to member states. This includes topics on sustainability and post-COVID-19 recovery. Minister Balakrishnan will also hold bilateral meetings with his counterparts on the sidelines of the CFAMM.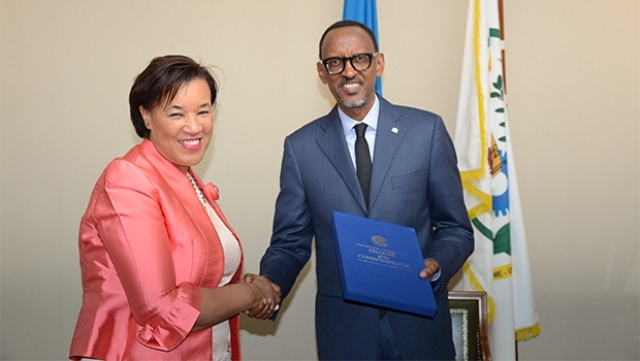 Rwanda has said that CHOGM Rwanda 2022 will be an exceptional opportunity for Commonwealth Heads of States to discuss together on the many challenges that are taking place in the areas of technology, ecology and the economy facing the Commonwealth. The President of Rwanda Mr Paul Kagame said: "At this historic CHOGM, the first to be held in Africa for over a decade, we look forward to Commonwealth leaders coming together to take practical action on the critical issues we all face".
This is the 24th CHOGM meeting since they were started in 1971. The last one was held in the UK in 2018. They are scheduled to take place every two years but the last one was postponed twice due to the COVID-19 pandemic. After South Africa in 1999, Nigeria in 2001, and Uganda in 2007 there has been a 15-year gap for the African continent.
Africa Showcase
This also makes it an excellent opportunity for Rwanda to impress visitors to CHOGM Rwanda 2022 as it shows how as a relatively small African country it is able to host for a whole week a third of the entire world. Rwanda is already considered by many as a role model for development and is the new face of a new and progressive modern Africa.
CHOGM Rwanda 2022 takes place from 20th to 25th June but the official opening is on 24th June with many of the high level Heads of States meetings taking place on 24th and 25th June 2022.
The last few days several forums have already taken place at CHOGM Rwanda 2002. They are:
● Youth Forum (18 – 21 June 2022) "Delivering a Common Future: Taking charge of Our Future". For more info click here
● Women's Forum (20 – 21 June 2022) "Delivering a Common Future: Transforming for Gender Equality". For more info click here
● People's Forum (21 – 22 June 2022) "Delivering a Common Future: Our Health, Our Planet, Our Future". For more info click here
● Business Forum (21 – 23 June 2022) "Delivering a Common Future: Connecting, Innovating, Transforming". For more info click here
For the full CHOGM Rwanda 2022 programme and schedules, livestream links, photos and event recordings please visit here