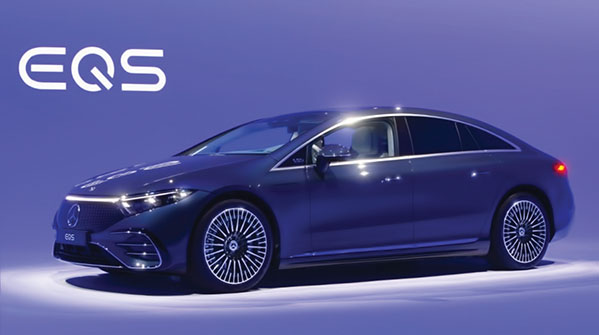 THAILAND, with its population of around 66 million (of which 30 per cent are between the ages of 5-24 years) is the second largest economy in ASEAN. Its strategic location in the center of ASEAN means it has access to the bloc's 600 million consumers within a 3,000 km radius, bringing vast opportunities for cross-border trade and investment.
Thailand is one of the three top export bases in ASEAN for motor vehicles, parts and accessories, agricultural products and chemical products, among others. Yet, despite its strong manufacturing base, the country presents ample opportunities for foreign investors, particularly in sectors that engage in higher-value industries.
Thailand's Board of Investment (BOI) announced in February the combined value of foreign and local investment applications in 2021 totaled 634 billion Baht (US$19.4 billion) an increase of 59 per cent over the previous year.
An ASEAN BRIEFING report in September 2022, published by Dezan Shira & Associates, written by Ayman Falak Medina, highlighted several of the promising sectors that might appeal to investors.
Value-Added Manufacturing Over the last 50 years, Thailand has built up a robust manufacturing sector. It is now keen to attract investment for mid / high-tech manufacturing especially as regional competitors such as Viet Nam and Cambodia become new centers for low-cost production in the region.
Electric Vehicles The Thai government wants the country to evolve into a base for electric vehicles (EV) production. Luxury carmaker Mercedes Benz chose Thailand as its first site in Southeast Asia to make its electric EQS model along with Toyota and Chinese car maker Great Wall Motor who have all signed up for the government's incentive programme to promote the production of EVs in Thailand. The incentives include 3 to 11 years tax holidays as well as investment incentives for EV infrastructure. The government has also introduced exemptions for import duty and excise tax for a wide range of EV models.
Medical Devices & Tourism Thailand's healthcare industry is a priority sector as the government wants to position the country as a medical hub in the region, in particular for medical tourism. Thailand's medical devices industry was worth approximately US$6 billion where over 80 per cent of local production is exported.
Thailand earned US$1.8 billion from over four million medical tourists in 2019. This amounts to 3 per cent of the GDP. Medical treatment costs can be lower by up to 30 per cent compared to the West and quality of healthcare is comparable to leading hospitals worldwide. The government has targeted revenue growth from this industry at 5 per cent for 2022.
Digital Economy Thailand's digital businesses are among the fastest growing in ASEAN and have a gross merchandise value (GMW) of US$30 billion in 2021 according to a report compiled by Google, Temasek and Bain & Co. By 2025, the digital sector is expected to have a GMW of US457 billion. E-commerce continues to be the main growth driver with a GMW of US$21 billion in 2021 and is expected to rise to US$35 billion by 2025.
This is also expected to lead to a heightened demand for skilled labour as the digital economy is expected to account for 30 per cent of the nation's GDP in 2030. According to analysts ONDE and Time Consulting, by 2030 the total demand for digital talent in Thailand will exceed one million and there will be a 40,000 person gap in the digital workforce supply with the private sector tepping in now to fill the gap.
According to consultancy firm AlphaBeta, Thailand's digital transformation can unlock up to US$65 billion worth of economic value per year by 2030. Foreign companies can provide solutions in the form of Cloud computing, big data, the Internet of Things and data analytics for Thai industries.
High-end Tourism The tourism industry accounted for 18 – 20 per cent of the country's GDP in 2019 when almost 40 million international tourists visited the Kingdom and generated approximately US$64 billion in revenue. The government hopes to attract up to 10 million foreign tourists in 2022. In response to the slowdown caused by the pandemic, the Thai government is encouraging industry players to stop cheapening their goods and services and aim to turn the country into a premium travel destination by attracting higher value tourists such as the following:
* Wealthy global citizens
* Pensioners
* Work from Thailand professionals (foreigners who work remotely from Thailand)
* Highly skilled professionals
Smart Farming & Precision Agriculture Thailand is endowed with fertile soil and favourable weather cycles, possessing the right attributes to be a global agricultural powerhouse. At present, agriculture accounts for 6 percent of the country's GDP but employs some one-third of the country's workforce. Thailand is a leading global exporter of canned pineapples, frozen shrimp, tapioca products, canned tuna and rubber. The agriculture and forestry sector contributed approximately US$37.9 billion to the GDP in 2021.
The sector faces some challenges: it is highly fragmented and dominated by smallholders who own just under one hectare of farmland, affecting productivity. Two-thirds of farms still grow one crop per year despite the irrigation system in the central region supporting all-year round agriculture. So Thailand is eager to transform its agriculture sector with the use of new technology e.g. by employing smart technology to facilitate industrial operations and increase production yields as well as precision planting in soil whose properties match the genetics of the seed; technology that matches soil properties to the ideal fertilizer; processing systems to customise production and harvest plans.