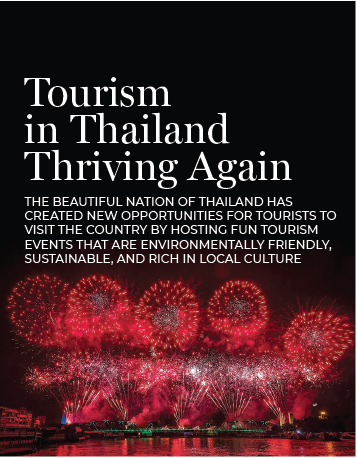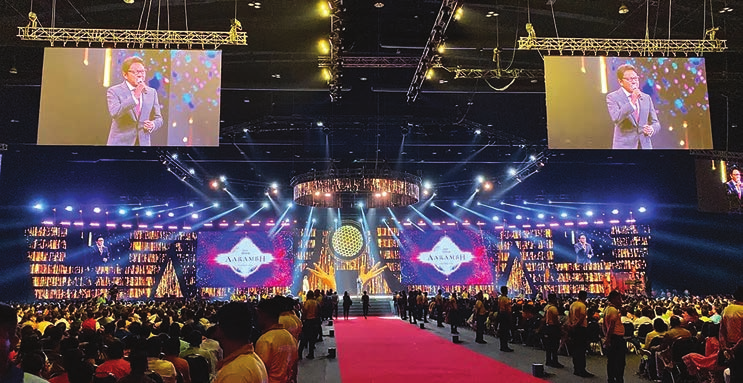 THIS year has been particularly memorable for Thailand's tourism industry. As of COVID-19, the nation has been receiving visitors from abroad. The Tourism Authority of Thailand (TAT) Newsroom reports that 7,349,843 tourists entered Thailand overall between the 1st January and 26 October 2022.
Thailand has also reclaimed its position as a top tourist destination, as well as the title of "Best Leisure City in Asia-Pacific," as voted on by readers of Business Traveller Asia-Pacific this year.
Thailand has also introduced a new 10-year longterm resident visa in an effort to attract more visitors. The visa comes with a number of benefits, including the ability to extend the visa, fast track airport service, multiple re-entry permission, and the ability to work within the country. Moreover, Thailand strives to provide responsible and sustainable tourism, highlighting the country's natural, culinary, and cultural strengths to create experiences that are valuable to tourists as well as to the environment.
As part of the initiative, the Tourism Authority of Thailand (TAT) invited tourists to take part in the "Go Green Active" conservation diving activity on Phuket's famous Patong Beach from November 18–20, 2022. The goal of the event was to break the previous Guinness World Record for the greatest number of scuba divers to collect trash from the ocean, increase public awareness of environmental protection, and support Thailand's transition to more environmentally friendly tourism.
Additionally, the Thai government organized a number of events to promote tourism and honor Thai culture. A first-of-its kind lighting festival, "Vijit Chao Phraya," opened on Sunday, November 27, bringing illumination, light shows, and projection mapping displays to six landmarks along the Chao Phraya River. Loy Krathong, one of Thailand's most popular and visually stunning annual festival, was also celebrated on November 8, with festivities taking place throughout the kingdom. The three-day festival included Thai cultural activities that showcased the country's distinctive customs and way of life, such as cooking traditional Royal Thai cuisine, making floral garlands, and floating krathongs on the Chao Phraya River.
Mobile NFTS & App
The Tourism Authority of Thailand (TAT) has also unveiled the "Amazing Thailand NFTs (NonFungible Tokens)" – a new tourism initiative, which provides visitors with digital art NFTs via the YAKS application (for Android and iOS phones) at five landmarks. After collecting at least three items by visiting three locations, visitors can unlock all privileges for discounted air fares, hotels, food and drink prices, and other travel offers.
MICE Showcase Events
Thailand also made a splash this year when Thailand Convention and Exhibition Bureau (TCEB) welcomed over 10,000 delegates from all over India to the "Date with Destiny – Aarambh" conference in Bangkok from 14th – 17th November 2022. It showed the world the country's capacity to host significant business events and strengthened the country's reputation as a preferred travel destination. Travel bloggers, content producers, and influencers from all over the world attended the Travel Blog Exchange (TBEX) Asia 2022 from 15 – 18 November 2022 in Phuket and its nearby provinces. The conference's theme is "Diversity of the South: Phuket and Beyond," and served a four-day programme packed with workshops, keynote speeches, breakout sessions, speed networking, and evening parties in well-known tourist destinations such as Krabi, Phang-nga, Bangkok, and Chiang Mai.