The good news for prospective investors is that over the next ten years, the country is predicted to maintain its position as one of the fastest-growing economies in the world and a significant driver of global growth.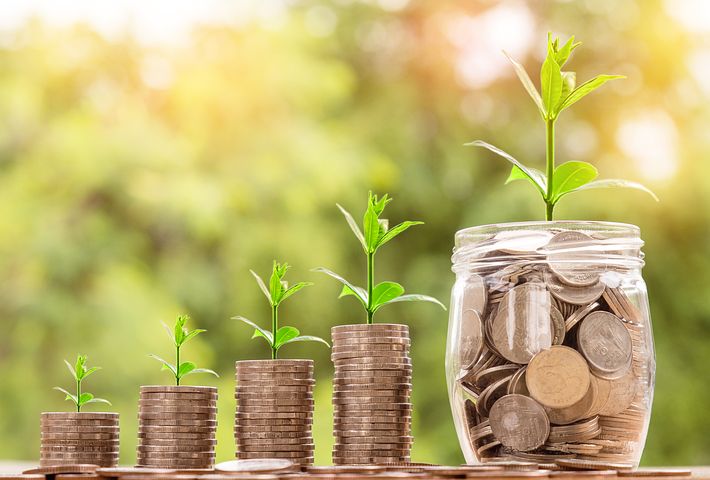 India is one of the most significant long-term growth markets in the world for multinational corporations in a variety of industries, including manufacturing (such as chemicals, electronics, and automobiles) and services (such as banking, insurance, asset management, healthcare, and information technology).
Prospects for Manufacturers
Unexpectedly, the manufacturing sector in India experienced a successful year in 2022. According to a recent business survey, business conditions have improved significantly over the last two years, and orders and outputs are running smoothly. According to S&P Global Markets, the manufacturing purchasing manager's index rose to 57.8 in December from 55.7 in November. It outperformed Reuters' poll median of 54.7.
According to survey data collected from December 6 to 19, India appears to be better positioned than other emerging economies to deal with a potential global recession. India's manufacturing sector has advanced steadily with a strong performance since the beginning of 2022 and recorded the best expansion in production since November 2021, according to Ms. Pollyana de Lima, Economics Associate Director of S&P Global Markets.
It was encouraging to see that companies attributed their improved performance to increased demand. During this time, there was an increase in the purchase of additional material and the hiring of more workers to supplement production levels and keep inventories in good shape. Rising input stocks kept the pace near-record.
Although new orders and steady output growth improved industry prospects, exports lagged in the preceding five months due to a decline in global demand. Given that the rate of job creation has slowed to a three-month low, even the increase in domestic demand hasn't done much to improve the situation on the labor market. While input price inflation remained largely muted, December prices of manufactured goods increased at the fastest rate since mid-December 2022. This could keep overall inflation above the Reserve Bank's medium-term target of 4% in the months ahead, putting the Central Bank's policy easing plans on hold.
Despite the global economy's bleak outlook, India's manufacturing sector remains resilient and confident in its ability to increase output even further.
Heaven for investors
Potential investors should take into account India's long-term growth prospects, the availability of land, and a sizable and young labor force willing to work for reasonable wages.
As the Indian economy expands and more people enter the middle class, there is a tremendous opportunity for companies to tap into India's expanding consumer market. The Indian government has actively promoted and supported the technology industry through a variety of initiatives.
The current digital transformation of India is expected to propel e-commerce growth and alter the retail consumer market landscape over the next decade.
India is rapidly urbanizing and developing a large middle class, which is driving demand for new technologies and services. Over 600 million Indians under the age of 28 have grown up with internet access. India has the world's second-largest internet user base. With the rise of Jio and other platforms, unlimited data is now affordable and scalable across the country, effectively connecting everyone.
India's universities produce some of the world's best technical talent. The Indian brain drain is over. Founders are staying or returning to India to build. The country's vibrant start-up and innovation ecosystems provide an excellent incentive to stay. From 2014 to 2022, Indian start-ups raised $130 billion; the country already has 100+ unicorns and counting. India's founders are hungry, technical, and relentless, with global ambitions.
India-ASEAN Relations are Growing
The relationship between India and ASEAN has been steadily improving, with increased cooperation in traditional fields like connectivity, maritime security, trade and investment, as well as more recent ones like FinTech, cybersecurity, sustainability, and the digital economy.
India is seeking to advance its plan to develop the Andaman and Nicobar Islands into a significant shipping and tourism hub with deeper ties to South East Asia in light of the growing concerns about China's presence in the Indian Ocean.
In light of this, officials from India and Indonesia recently met to promote sailing tourism, cruise ship visits, and interactions between tour operators. This also coincides with the two countries' desire to strengthen ties with Andaman and Nicobar and Aceh, where India is involved in a project to develop the Sabang deep sea port. The topic of creating opportunities to attract investors was also covered in the discussions. The strengthening of ties between the 150 km apart Andaman and Nicobar Islands and Aceh was in line with the 2018 agreement between the two countries called the Shared Vision for Maritime Cooperation in the Indo-Pacific.
India's previously restrictive attitude toward the development of the Andaman and Nicobar Islands has shifted dramatically. Aside from developing infrastructure as a leisure hub, the massive project planned is the development of a deep-berth port in the largest of the Nicobar Islands–the sparsely populated Greater Nicobar Island. A container transhipment terminal, an airport, a power plant, and a township will also be included at a cost of approximately Rs 720 billion. With a larger strategic objective to strengthen its position in the area in response to China's expanding influence in the Indian Ocean, India will move forward with the project. China and India have established themselves as global leaders in a variety of fields beyond just economic growth and development, signaling a paradigm shift in how Asia as a whole sees its place in the world.
#investinindia