The goal of the Wholesale Trade Industry Transformation Map 2025 is to increase trade and the competitiveness of Singaporean merchants abroad.
The Wholesale Trade Industry Transformation Map (ITM) 2025 was unveiled by Minister for Trade and Industry Mr. Gan Kim Yong at the inauguration of Fish International Sourcing House's (FISH) new processing facility. In order to cement Singapore's status as a major international trade hub, the Wholesale Trade ITM 2025 lays out growth strategies for the industry.
The Wholesale Trade ITM 2025 initiative, led by Enterprise Singapore (EnterpriseSG), aims to boost Singaporean traders' global competitiveness while also anchoring and expanding the presence of foreign traders in Singapore. It aims to broaden the range of traded products, diversify the overseas presence of enterprises, and enhance their capabilities. By 2025, the ITM plans to uplift 12,000 local workers in blue-collar jobs and create more than 10,500 new PMET (Professionals, Managers, Executives, and Technicians) roles.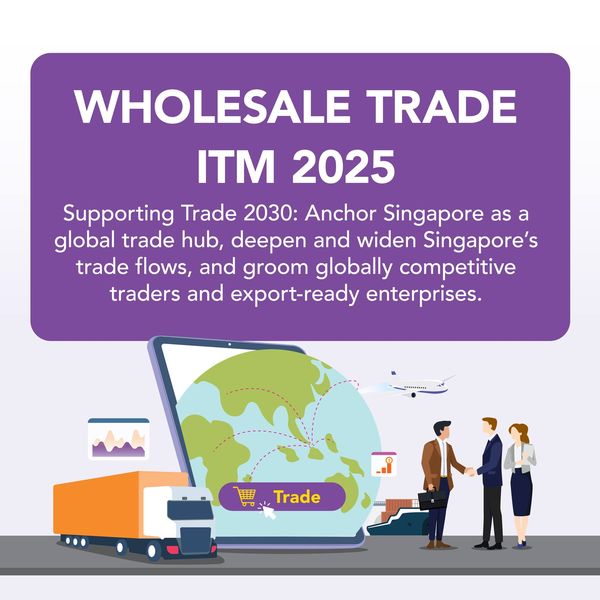 Click here to read the full release.
#singaporetrade