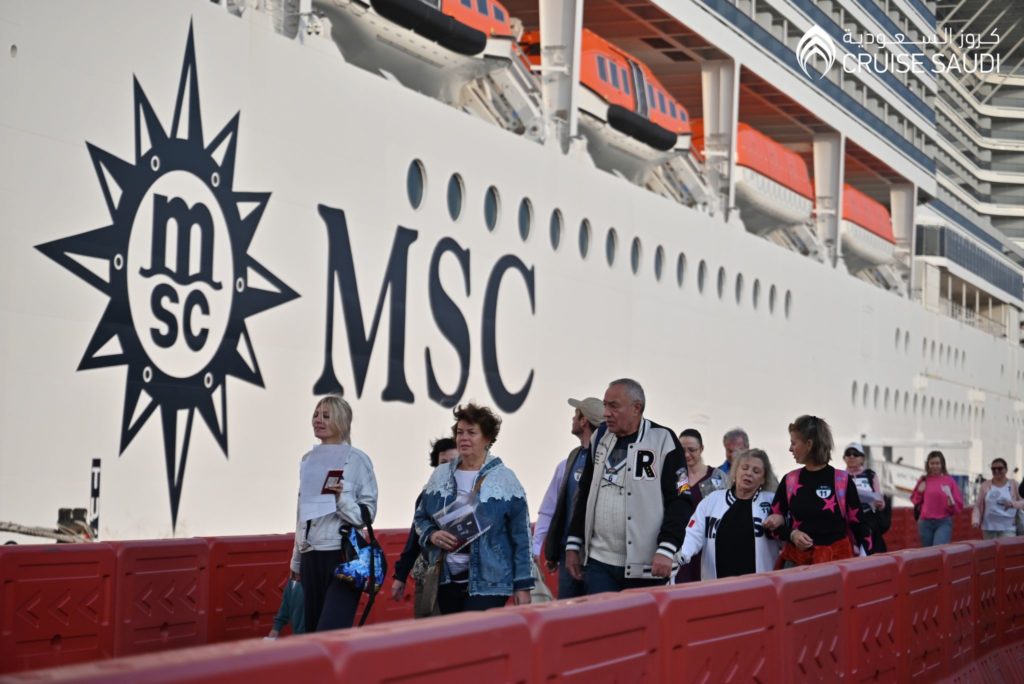 Last year HH King Salman declared 22nd February to be Founding Day. This year Cruise Saudi, a firm owned entirely by the KSA's Public Investment Fund, set a new record by greeting about 9,000 visitors who toured important Saudi attractions via three cruise ship stops in two ports
On Saudi Founding Day 2023, Cruise Saudi, a company wholly owned by the Public Investment Fund and established to develop the cruising industry, set a new record by welcoming nearly 9,000 tourists who made their first visits to significant Saudi destinations via three cruise ship calls in two ports.
Founding Day is one of the two official days that celebrate the Kingdom's rich history. This relatively new holiday marks the establishment of the first Saudi state in 1727. The National Day in September celebrates the unification of the Kingdom in 1932.
The MSC Splendida, carrying over 3,000 passengers; the MSC World Europa, carrying over 5,600; and the ultra-luxury private residential ship "The World," operated by Residences at Sea, carrying over 80 residents and guests, all arrived on the same day in the Islamic Port of Jeddah and King Abdulaziz Port in Dammam. The customary Plaque and Key Exchange Ceremony was held and attended by representatives from Cruise Saudi and the captains of the ships.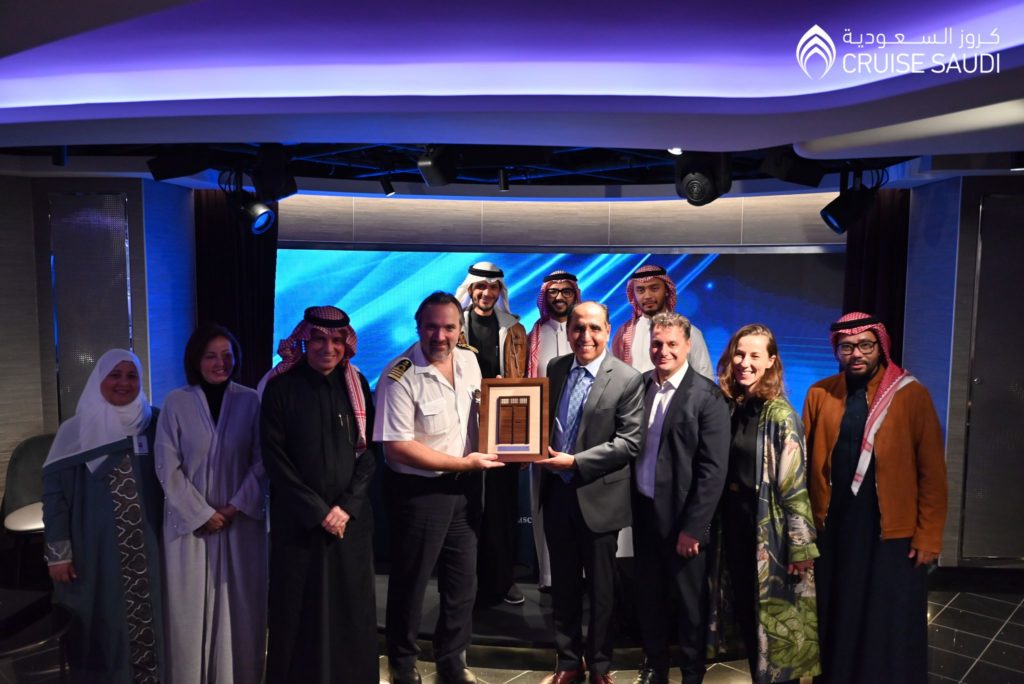 In Jeddah, visitors were greeted at the passenger terminal with customary activities for the nation's founding day, including cultural gifts, dates, coffee from Saudi Arabia, and folk dances, in coordination with all pertinent authorities and neighborhood partners.
The visitors, who came from a variety of countries—the top five being English, Spanish, Italian, French, and Russian—saw the lively celebrations of the Saudi Founding Day while on their various excursions in Jeddah and the Eastern Province via Dammam Port.
The well-planned excursions in Jeddah included a flight to AlUla, Saudi Arabia's first UNESCO World Heritage site, an enjoyable walk along Jeddah's Waterfront (Corniche), and a journey back in time through centuries of culture and traditions by visiting the UNESCO World Heritage site of Jeddah Historical District (Al Balad), which is filled with vibrant artwork, exotic scents, traditional markets, and authentic Hijazi architecture unique to the region.
Excursions in Dammam included visiting Saudi Arabia's third UNESCO World Heritage site, Al Asha Oasis, exploring Qara Mountain, Princes' School, and AlQaisariyah Souq. Other excursions offered a chance to relax on a sandy beach in the serene Arabian Gulf or take a city tour that included a stop at Dammam's famous Love Market.
From November 2022 to May 2023, Cruise Saudi will host over 75 scheduled calls from ships of various international cruise lines sailing the Red Sea and Arabian Gulf.
Sourced from Saudi Press Agency site and Cruise Saudi LinkedIn Post