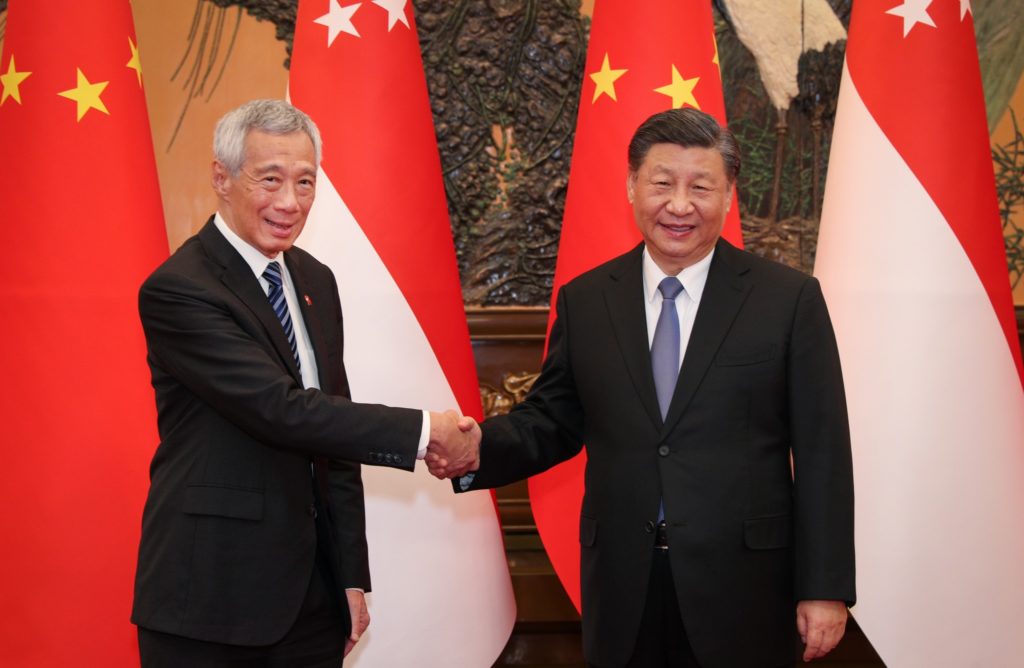 The whistle-stop tour of the provinces of Guangdong and Hainan as well as a visit to Beijing by Prime Minister Lee Hsien Loong was packed with meetings, engagements and exploration of new opportunities to strengthen the bonds between the two nations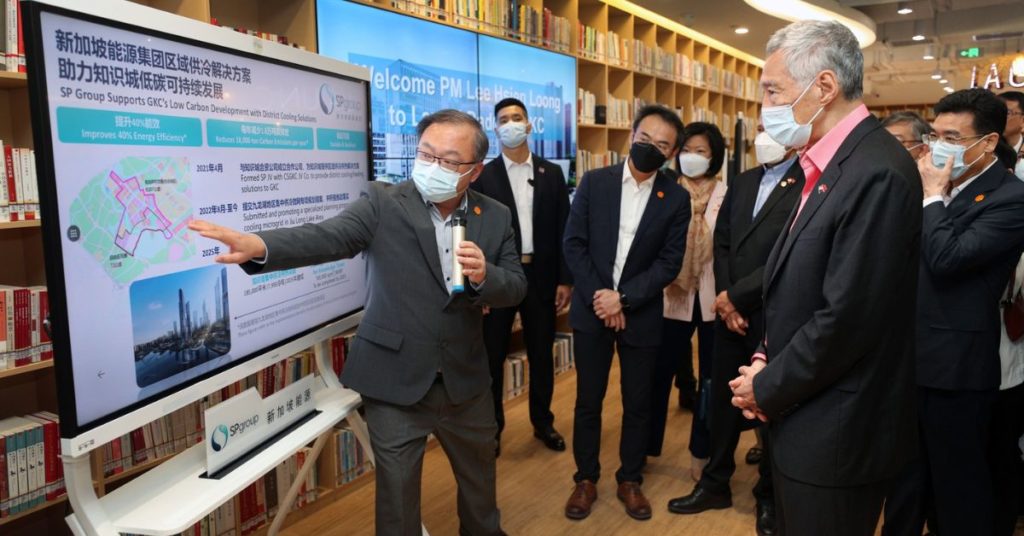 PRIME Minister Lee Hsien Loong, was on an official visit to the People's Republic of China from 27th March to 1st April 2023 at the invitation of Premier Li Qiang. A series of meetings and engagements were lined up in Beijing as well as in Guangdong and Hainan provinces. He was accompanied by Mrs Lee and Minister for Foreign Affairs Dr Vivian Balakrishnan, Minister for Trade and Industry Gan Kim Yong, Minister for Health Ong Ye Kung, Senior Minister of State, Ministry of Foreign Affairs and Ministry of National Development, Sim Ann, Senior Parliamentary Secretary, Ministry of Health and Ministry of Law, Rahayu Mahzam, as well as officials from the Prime Minister's Office, Ministry of Foreign Affairs, and Ministry of Trade and Industry.
In Guangdong, Prime Minister Lee was hosted to lunch by the Secretary of the Communist Party of China (CPC) Guangdong Provincial Committee, Huang Kunming. PM Lee shared that Singapore would like to take bilateral relations to the next level, while looking forward to substantial outcomes from discussions. The duo was in agreement that there was good potential for deepening engagement between Singapore and the Chinese province including in the Guangdong – Hong Kong – Macao Greater Bay Area, as reported by CNA. PM Lee also had the opportunity to meet Singaporeans residing in Guangdong at a reception at the InterContinental Guangzhou Exhibition Center.
In Hainan, Mr Lee attended the opening plenary of the Bo'ao Forum for Asia (BFA) Annual Conference with the theme: "An Uncertain World: Solidarity and Cooperation for Development amid Challenges." Mr Lee had been invited to also deliver a speech there. Chinese Premier Li Qiang hosted lunch for foreign leaders attending the BFA Conference. and Mr Lee also met with the Secretary of the CPC Hainan Provincial Committee, Feng Fei.
In Beijing Prime Minister Lee met President Xi Jinping, on 31st March 2023. PM Lee congratulated President Xi on his re-appointment for the third time as President and for the successful convening of the 14th National People's Congress and Chinese People's Political Consultative Conference meetings (Lianghui).
The duo reaffirmed the excellent ties between the two nations while agreeing to upgrade bilateral relations to an "All-Round High-Quality Future-Oriented Partnership". The upgraded partnership mirrors the commitment of both sides to expand bilateral cooperation, and pursue new collaboration in forward – looking areas such as digital and green economies.
Prime Minister Lee and President Xi also were in agreement of the importance of the Joint Council for Bilateral Cooperation as the annual apex bilateral cooperation platform that will continue to be held at the same level and frequency to provide guidance for high-quality and future-oriented cooperation for both sides. As viewed by them, both sides should seek to resume flight connectivity and people-to-people exchanges to pre-pandemic levels.
Greater Engagement with ASEAN
Both leaders also touched upon matters related to regional and international developments. PM Lee welcomed China's growing engagement of ASEAN.
PM Lee also met with the Chairman of the National People's Congress Standing Committee Zhao Leji. The Singaporean leader looked forward to the resumption of more high-level exchanges between Singapore and China, by leveraging institutional bilateral mechanisms such as the Singapore-China Forum on Leadership and the Singapore-China Social Governance Forum.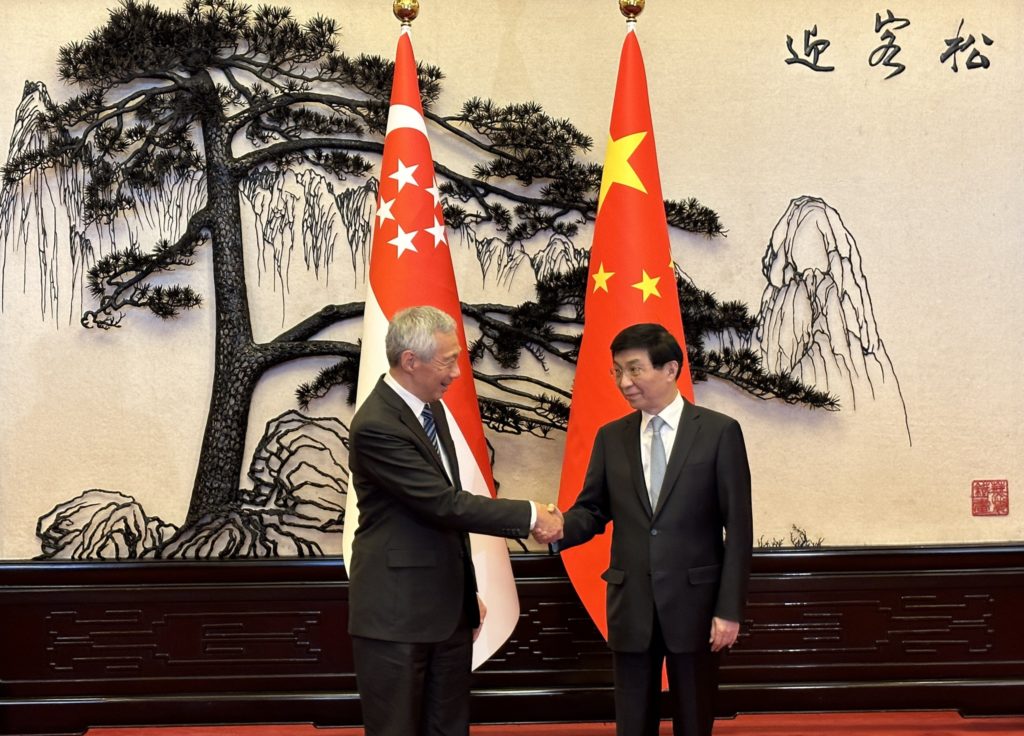 In his meeting with Chairman of the Chinese People's Political Consultative Conference (CPPCC) Wang Huning, PM Lee noted that both sides enjoyed close bilateral cooperation and mutual trust built over generations at the leadership and people-to-people levels and that this year was the 15th anniversary of the Tianjin Eco-City (TEC), and that both sides were working towards an expanded scope of collaboration.
PM Lee was hosted to lunch by Secretary of the Communist Party of China Beijing Municipal Committee Yin Li. They welcomed closer engagements between Singapore and Beijing for mutual benefit, in areas such as people-to-people exchanges, science and technology, and trade.
On 1st April 2023 Prime Minister Lee met Chinese Premier, Li Qiang. Both leaders reaffirmed Singapore and China's strong cooperation and longstanding ties. They commended the good progress made by the projects between both countries, such as the three Government-to-Government projects in Suzhou, Tianjin, and Chongqing. They also discussed how Singapore and China could further expand and deepen collaboration, in areas such as air connectivity, digital economy, green development, financial cooperation, and energy and food security. PM Lee and Premier Li welcomed the substantive conclusion of the China-Singapore Free Trade Agreement Subsequent Negotiations, and looked forward to the signing later this year.
PM Lee expressed in-principle support for China's interest in joining the Comprehensive and Progressive Agreement for Trans-Pacific Partnership (CPTPP). PM Lee also welcomed China's application to the Digital Economy Partnership Agreement (DEPA), in accordance with the rules and procedures of the agreement.
Premier Li updated Prime Minister Lee on his priorities for China, which includes continuing with China's reform and opening-up and ensuring high-quality development. PM Lee and Premier Li took stock of the strong momentum in ASEAN-China relations, and looked forward to more substantive and practical cooperation that would benefit both regions and peoples.
After the meeting, Prime Minister Lee and Premier Li witnessed the signing of several Memoranda of Understanding (MOU):
MOU to Announce the Substantive Conclusion of the Subsequent Negotiations on the Upgrade of China-Singapore Free Trade Agreement between the Ministry of Trade and Industry and the Ministry of Commerce of the People's Republic of China (PRC)

MOU on Cooperation in Import and Export Food Safety between the Ministry of Trade and Industry and the PRC General Administration of Customs

MOU on the Management of International Commercial Disputes in the Context of the Belt and Road Initiative through a Litigation-Mediation-Litigation Framework between the Supreme Court of Singapore and the PRC Supreme People's Court

MOU on Joint Support for Flagship Projects in Science and Technology Cooperation between the National Research Foundation and the PRC Ministry of Science and Technology

MOU between the National Arts Council and the China National Arts Fund

MOU on Wetlands and Mangroves Conservation between the National Parks Board and the PRC National Forestry and Grassland Administration

The Embassy of the Republic of Singapore in Beijing and the Beijing Municipality Government also signed an MOU on Strengthening Singapore-Beijing Cooperation and People-to-People Exchanges on 31 March 2023.
Sourced from Ministry of Foreign Affairs site