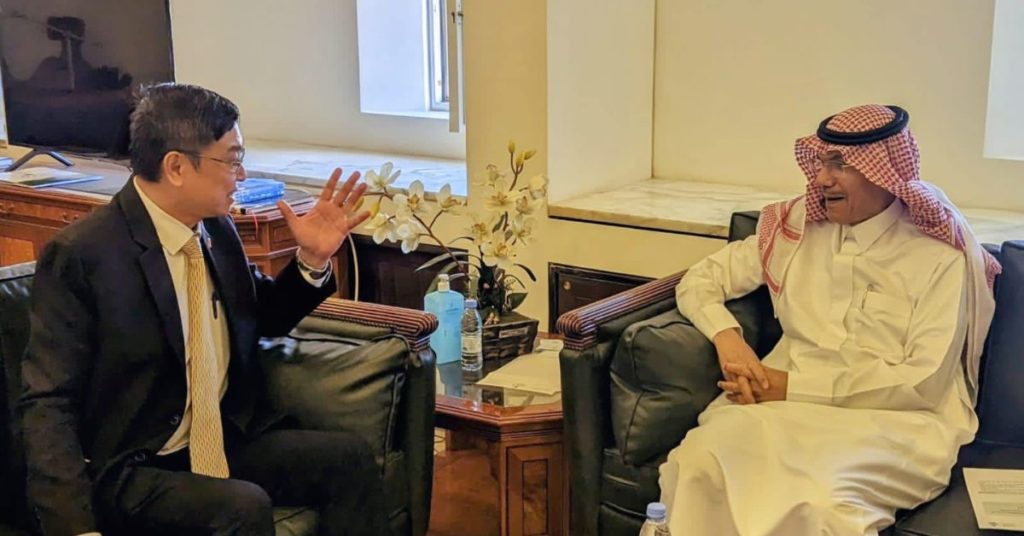 Cooperation and commitment have been the cement that has strengthened the bond between the two nations as they continue to explore new areas of collaboration
Singaporean Ambassador to Saudi Arabia, Wong Chow Ming, and Mohammed A. Al Matrafi, the Director of General Department of Asian Countries at the Saudi Ministry of Foreign Affairs, in a scheduled meeting on Friday got together to discuss areas of cooperation between the two countries.
The meeting focused on enhancing bilateral relations and exploring opportunities for collaboration in sectors such as trade, investment, and education. The diplomats also discussed potential areas of cooperation in technology, healthcare, and tourism.
Singapore and Saudi Arabia have a long-standing relationship, and both countries have been working closely to enhance their cooperation. In 2019, the two nations signed several agreements, including a Memorandum of Understanding (MoU) to strengthen their cooperation in the field of Islamic finance.
The meeting between Ambassador Wong and Ambassador Al Matrafi is a clear indication of both countries' commitment to strengthening their bilateral ties and exploring new areas of collaboration.
Sourced from Singapore Embassy in Riyadh Facebook post