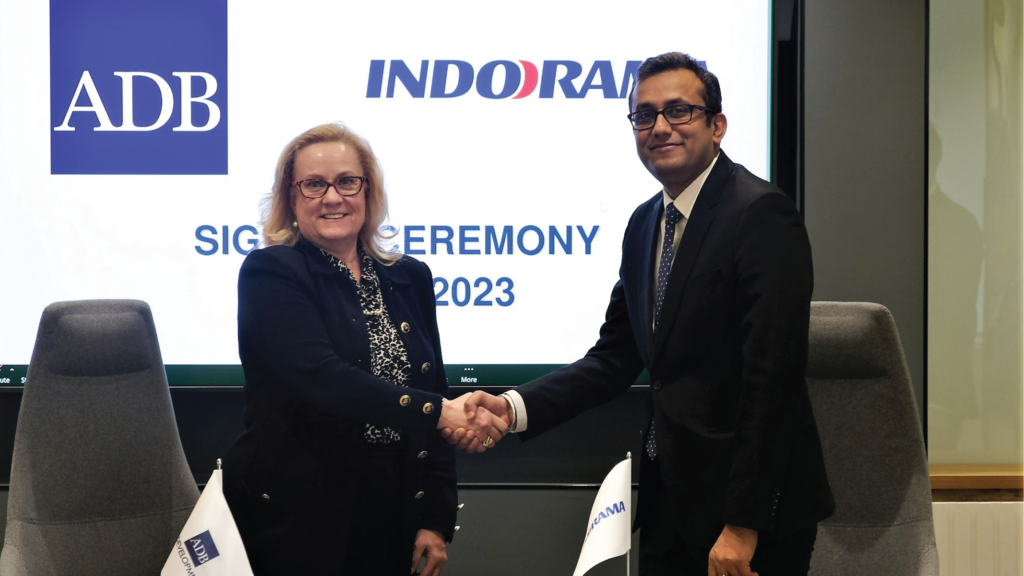 ADB and Indorama Agro partner to empower Uzbekistan farmers, strengthen climate resilience, and revolutionize Singapore's sustainable agriculture.
The Asian Development Bank (ADB) has forged a groundbreaking partnership with Foreign Enterprise Indorama Agro LLC, a subsidiary of Singapore-based Indorama Corporation (IRC), to provide a transformative $15 million loan that will uplift farmers in Uzbekistan. This innovative collaboration not only aims to improve the livelihoods of Uzbek farmers and enhance their climate resilience but also carries substantial benefits for Singapore's burgeoning sustainable agriculture sector.
The loan proceeds will be utilized to offer financial support to cotton and wheat farmers, benefiting more than 3,600 individuals who work tirelessly to nurture the land. Moreover, the loan will facilitate direct agronomic assistance, empowering farmers with the knowledge and resources to fortify their climate resilience and adopt sustainable farming practices.
What sets this loan apart is its sustainability-linked loan (SLL) structure, which introduces a unique dimension to the partnership. The loan is linked to key performance indicators that prioritize training farmers on Better Cotton Initiative (BCI) principles and fostering improvements in integrated pest management practices. BCI principles encompass a holistic approach to farming, emphasizing the use of biological pest control agents, water stewardship, biodiversity, and land management. These principles also promote international labor standards, gender equality, and social protection. To ensure transparency and accountability, the evaluation of the SLL targets will be conducted by an independent Second-Party Opinion provider.
ADB's Director General for Private Sector Operations, Suzanne Gaboury, emphasized the pivotal role this financing will play in attracting critical private sector investments into agriculture. Gaboury underscored the loan's potential to empower farmers to adapt to the challenges posed by climate change while simultaneously supporting the recovery efforts from the COVID-19 pandemic. Furthermore, she highlighted the loan's impact on improving food security within the region and fostering long-term solutions for sustainable agricultural systems.
Notably, this partnership also holds immense benefits for Singapore, the headquarters of Indorama Corporation. Singapore has been actively pursuing initiatives to bolster its sustainable agriculture sector and environmental stewardship. Indorama's commitment to environmental and social responsibility aligns perfectly with Singapore's vision for a greener future. Through this collaboration, Singapore will gain invaluable insights and expertise from ADB, enabling the nation to further augment its own environmental, social, and governance (ESG) practices. The partnership exemplifies Singapore's dedication to driving positive change in the global agricultural landscape.
Agriculture serves as the largest source of employment in Uzbekistan, providing livelihoods for nearly 3.7 million workers. Cotton and wheat are the dominant crops, with Uzbekistan ranking as the eighth-largest cotton producer globally, contributing approximately 580,000 metric tons in 2021. As Uzbekistan imports roughly one-third of its annual wheat demand, bolstering domestic wheat production is essential for ensuring the nation's food security.
Indorama Corporation's Vice-Chairman, Amit Lohia, expressed enthusiasm for the partnership with ADB, highlighting the company's commitment to environmental and social responsibility. Lohia stressed the importance of integrating sustainability into Indorama's operations and acknowledged ADB's expertise and strength in further enhancing their ESG practices. He expressed confidence that the collaborative efforts would drive positive change, particularly in sustainably farmed cotton and other crops.
ADB has identified food security as a top priority and recently unveiled plans to allocate a minimum of $14 billion from 2022 to 2025 to address the escalating food crisis in Asia and the Pacific. To bolster long-term food security, ADB aims to fortify food systems against the impacts of climate change and biodiversity loss.
Sourced from Asian Development Bank