Deputy Prime Minister Lawrence Wong's successful visit to Beijing strengthens Singapore-China ties, fostering collaboration in digitalization, trade, and green development.
Deputy Prime Minister and Minister for Finance Lawrence Wong successfully concluded his visit to Beijing, China, where he met with high-level officials to strengthen bilateral ties between Singapore and China. The visit aimed to enhance cooperation in various sectors and build upon the recent upgrade of the Singapore-China relationship to an "All-Round High-Quality Future-Oriented Partnership."
During his meetings with Premier Li Qiang and Vice Premier Ding Xuexiang, Deputy Prime Minister Wong reaffirmed the strong and longstanding Singapore-China relationship. Both sides discussed expanding cooperation in areas such as digitalization, energy, and sustainability. They emphasized the importance of people-to-people exchanges and restoring flight connectivity.
Deputy Prime Minister Wong and Vice Premier Ding focused on deepening collaboration in traditional and emerging sectors, including trade, investments, finance, capital markets, the digital economy, and green development. They also discussed the potential impact of bilateral projects in third countries through initiatives like the Belt and Road Initiative.
Significant milestones in bilateral cooperation were acknowledged, such as the 15th anniversary of the Tianjin Eco-City and the upcoming 30th anniversary of the Suzhou Industrial Park. Both sides agreed on the importance of updating these projects to meet evolving needs.
The substantive conclusion of the Protocol of the China-Singapore Free Trade Agreement Subsequent Negotiations was celebrated, with the signing expected later this year. Progress in implementing the Regional Comprehensive Economic Partnership (RCEP) and negotiations for upgrading the ASEAN-China Free Trade Area were also acknowledged. Deputy Prime Minister Wong expressed support for China's interest in joining the Comprehensive and Progressive Agreement for Trans-Pacific Partnership (CPTPP) and welcomed China's application to the Digital Economy Partnership Agreement (DEPA).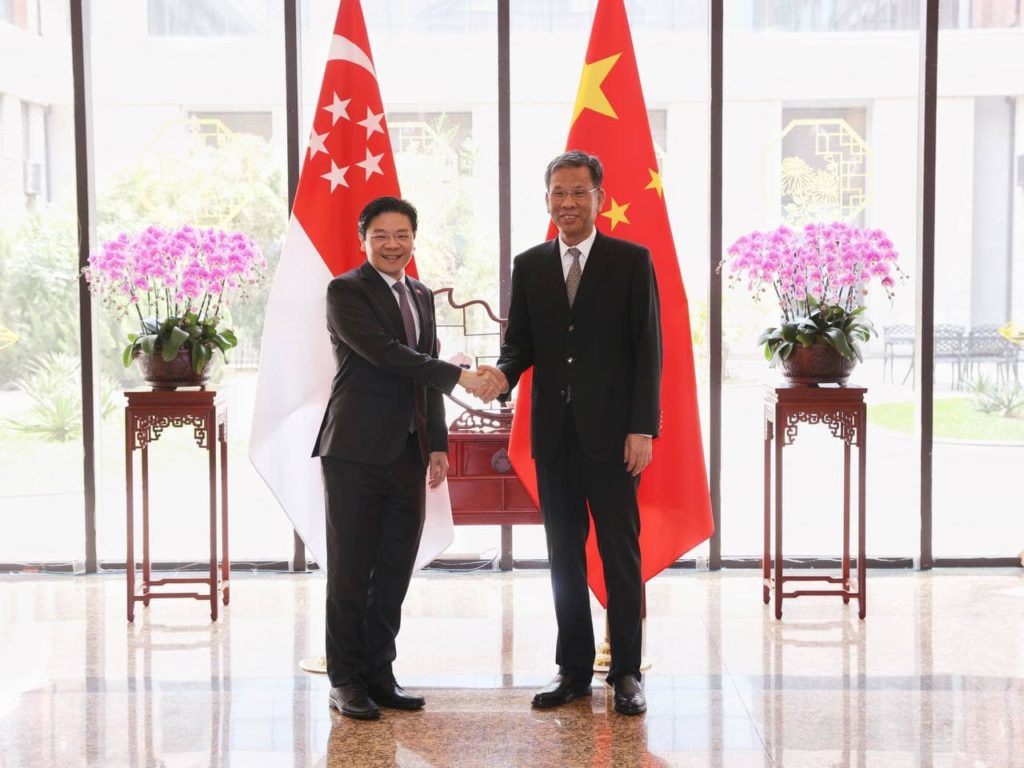 Deputy Prime Minister Wong also met with Minister of Finance Liu Kun to strengthen financial cooperation between Singapore and China. They explored opportunities for greater connectivity between their capital markets and discussed cooperation at multilateral platforms such as ASEAN+3 and the G20.
Overall, Deputy Prime Minister Wong's visit was fruitful, further solidifying the strong partnership between Singapore and China. The discussions focused on expanding cooperation in various sectors and leveraging bilateral projects for mutual benefit.
Sourced from Singapore MFA