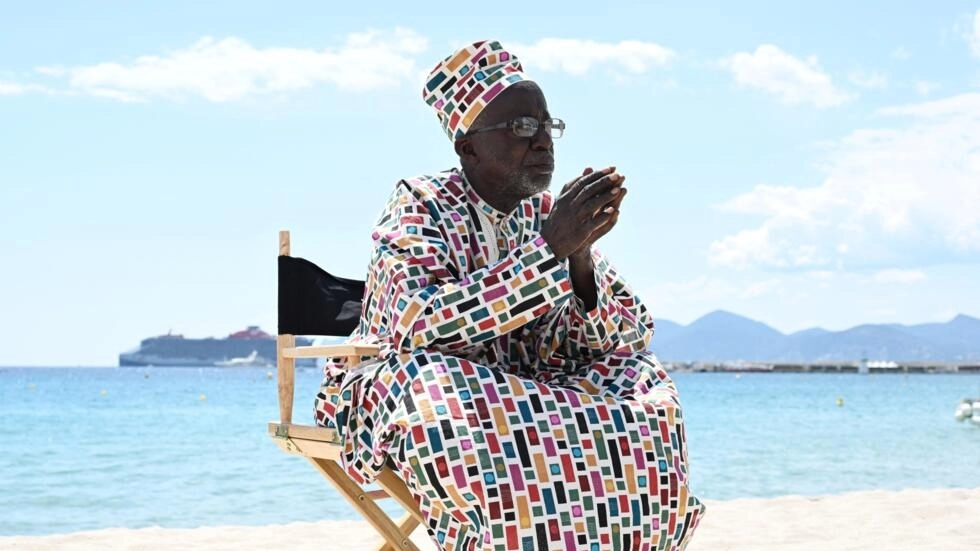 Cannes Film Festival celebrates African cinema's revival and honors Malian director Souleymane Cissé, captivating the international community with diverse and captivating storytelling.
The 76th Cannes Film Festival kicked off with a captivating tribute to legendary Malian director Souleymane Cissé, setting the stage for a remarkable showcase of African cinema. The festival's celebration of diversity and artistic excellence drew the attention of the international community.
As the curtains rose on Cannes, audiences were treated to an array of thought-provoking films from across the globe. From the controversial opening film "Jeanne du Barry" to the intriguing family drama "Homecoming" by French director Catherine Corsini, the festival offered a tantalizing mix of established and emerging talent.
However, it was the palpable presence of African cinema that stole the spotlight. A record number of African films graced the festival, sparking conversations about a potential renaissance in moviemaking on the continent. Mali's Souleymane Cissé, an esteemed figure in African cinema, was bestowed with the prestigious Carrosse d'Or award, recognizing his transformative contribution to the art form.
The Cannes Film Market, a barometer of the industry's health, witnessed a thriving atmosphere. A remarkable 13,500 delegates registered, including a significant return of Asian firms after a prolonged pandemic-induced hiatus. This buoyant market demonstrated the global appetite for diverse and captivating storytelling.
Amidst the glitz and glamour, the festival screened a captivating lineup of films that transported viewers from the shores of Portugal to the streets of Cape Verde. Director Steve McQueen's "Occupied City" delved into Amsterdam during World War II, while the classic film "Le Mépris" provided a nostalgic journey into the Nouvelle Vague era.
One of the festival's standout moments was the increased representation of female directors. Seven women competed for the coveted Palme d'Or, including two African filmmakers. Tunisia's Kaouther Ben Hania presented her powerful documentary "Four Daughters," exploring a mother's search for her daughters ensnared in the Syrian conflict. Meanwhile, Senegalese newcomer Ramata-Toulaye Sy captivated audiences with her tale of tortured love in "Banel & Adama."
The prominence of African cinema extended beyond the Palme d'Or competition. The Un Certain Regard sidebar showcased four additional African entries, offering a platform for emerging talent from Morocco, Congo, Guinea Bissau, and Egypt. Their stories resonated deeply, highlighting the richness and diversity of African narratives.
The Cannes Film Festival not only celebrated the achievements of renowned filmmakers like Souleymane Cissé but also served as a catalyst for elevating African cinema to new heights. The festival's commitment to showcasing diverse voices and fostering international cultural exchange underscored the transformative power of film in bridging global understanding.
Sourced from France24