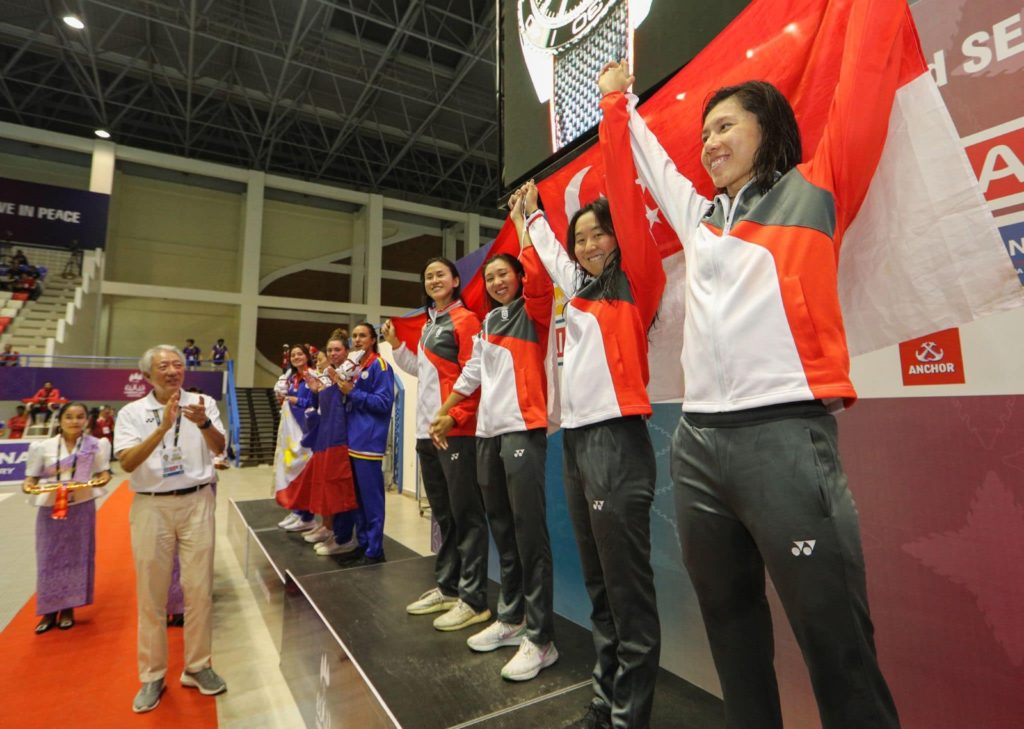 Singapore's top athletes celebrate their achievements at the SEA Games, fueled by the motivation to stay ahead of their regional rivals as they prepare to host the 28th SEA Games next year.
Singapore's top athletes were honored for their outstanding performances at the South-east Asian (SEA) Games in Myanmar during last December's Multi-million dollar Awards Programme (MAP) Awards. Despite their achievements, the athletes understand the importance of maintaining their competitive edge, as regional rivals continue to close the gap. The event, where medals were presented by Deputy Prime Minister and Singapore National Olympic Council (SNOC) President Teo Chee Hean, showcased Singapore's commitment to sports excellence and provided motivation for athletes as they prepare to host the 28th SEA Games next year.
Recognition of Singapore's Athletes
At the MAP Awards held at the Swissotel Merchant Court Hotel, Singapore's top performers from the Myanmar Games were acknowledged for their exceptional achievements. A total of S$400,000 was awarded for the 34 gold medals won. Leading the recipients was Joseph Schooling, a swimming sensation based in the United States, who received a S$27,500 cheque for his remarkable five-gold-medal haul. Tao Li and Amanda Lim followed closely, receiving S$22,500 and S$17,500 respectively. Canoeists Stephenie Chen and Suzanne Seah completed the top five money list with S$15,000 each for their double-gold triumph in the women's K2 500m and K2 200m events.
Dominance in Swimming
Singapore's swimming team emerged as the highest-earning group, receiving S$115,000 for their 11-gold haul. This outstanding achievement showcased the team's dedication and excellence in their sport. Sailing and table tennis also showcased their prowess, earning S$60,000 and S$50,000 respectively, with five gold medals in sailing and four in table tennis.
Regional Rivals Closing the Gap
Although Singapore's athletes celebrated their successes and received Chinese New Year hongbao from Deputy Prime Minister Teo Chee Hean, they remain aware of the challenges posed by their regional competitors. With the 28th SEA Games scheduled to take place in Singapore in June next year, the athletes understand the need to stay focused and continue their pursuit of excellence. The sixth-place finish at the 2013 Games, with 34 gold, 29 silver, and 45 bronze medals from 25 sports, was a reminder that the competition is fierce and that Singapore must continue to improve.
As Singapore prepares to host the 28th SEA Games, the recognition and support provided by Deputy Prime Minister Teo Chee Hean at the MAP Awards serve as a source of motivation for the athletes. The awards highlight the nation's commitment to sporting excellence and act as a catalyst for further success. The athletes are inspired to redouble their efforts in training, with a shared determination to represent Singapore proudly on home soil.