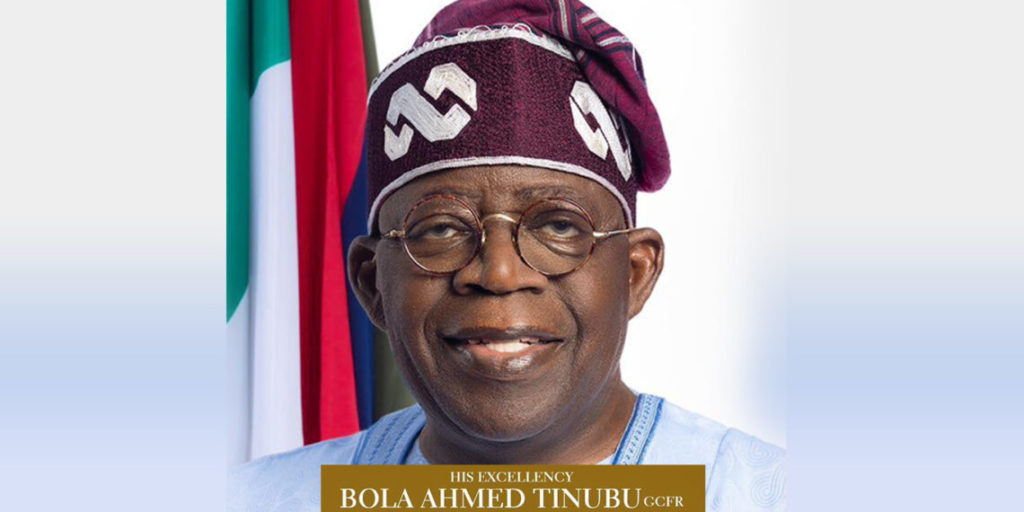 President Tinubu's inaugural address ignites hope and outlines a visionary roadmap for Nigeria's progress, emphasizing unity, economic growth, job creation, security, agricultural development, infrastructure expansion, and responsible foreign policy.
President Bola Ahmed Tinubu delivered his first inaugural address on May 29, 2023, expressing deep gratitude and a strong commitment to the Nigerian people. Standing before the nation, he emphasized his abiding love for the country and unwavering confidence in its citizens. President Tinubu acknowledged the challenges that lie ahead but firmly believed in Nigeria's immense potential to shape a better future. He highlighted the nation's remarkable journey and its transformation into a true democracy. This historic transition of power symbolized Nigeria's trust in God, faith in representative governance, and the collective determination to build a society that fulfills its destiny.
Tribute to President Buhari and Defending Nigeria's Unity
Addressing his predecessor, President Muhammadu Buhari, President Tinubu praised his honesty and patriotism, recognizing his efforts in serving the nation. He expressed admiration for President Buhari as both a worthy partner and friend, and extended his wishes for a kind place in history. President Tinubu refuted the critics who doubted Nigeria's unity and strength, asserting that the nation's resilience and diversity have been the driving forces behind its progress. As Africa's most populous nation and a champion of the Black Race, Nigeria stands tall, declaring its unwavering existence as long as this world endures.
President Tinubu's Pledge to Govern with Dialogue and Accommodation
President Tinubu outlined his administration's guiding principles, emphasizing that governance would be carried out on behalf of the Nigerian people, with consultations and dialogue replacing dictation. He vowed to mend and heal the nation, rather than tear it apart, and recognized the importance of accommodating differing views. The president acknowledged the recent election as hard-fought and fairly won, reflecting the will of the people. He extended a hand of unity across the political divide, treating opponents as fellow compatriots and recognizing the importance of their concerns and constituencies.
Quest for Humanity, Unity, and Prosperity in Nigeria
President Tinubu articulated his vision of the Nigerian ideal, going beyond economic progress to nurture humanity, compassion, and unity. He emphasized the need to strengthen economic collaboration, social cohesion, and cultural understanding, transforming the nation on paper into a vibrant reality. The president stressed the importance of fairness, equity, and interdependence between the North and South, recognizing that the prosperity of one region benefits the whole. He declared his commitment to serve all Nigerians, regardless of creed, ethnicity, or place of birth, fostering a sense of national affinity and brotherhood.
President Tinubu unveiled key initiatives that would define his administration's concept of progressive good governance in pursuit of the Nigerian ideal. Security topped the agenda, with a commitment to reform the security doctrine and architecture, providing enhanced training, equipment, pay, and firepower for security personnel. Economic revitalization would be achieved through budgetary reform, promoting domestic manufacturing, improving access to affordable electricity, and addressing investment inhibitions. The president pledged to create one million new jobs in the digital economy, promote agriculture, invest in infrastructure, and review monetary policy. He also outlined foreign policy objectives, focusing on peace, stability, and collective prosperity within the West African subregion and the African continent.
As President Bola Ahmed Tinubu concluded his inaugural address, the nation was filled with a renewed sense of optimism and determination. The Nigerian people recognized the immense challenges that lay ahead but were inspired by their leader's unwavering belief in their potential and the nation's destiny. The address provided a roadmap for the coming years, with a focus on security, economic growth, job creation, agricultural development, infrastructure expansion, and responsible foreign policy.