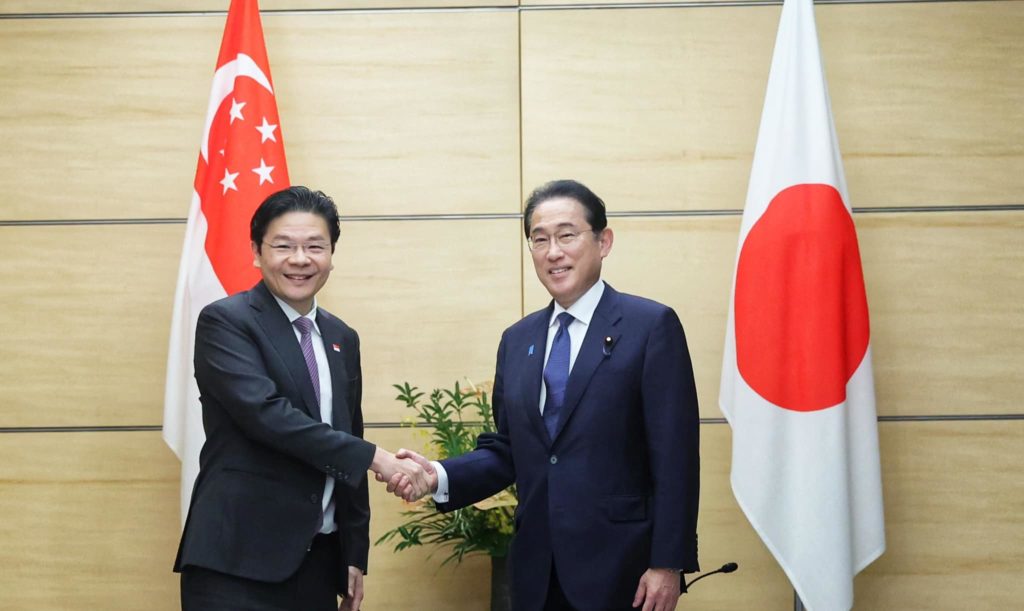 Deputy Prime Minister Lawrence Wong's official visit to Japan strengthens ties, as discussions with Prime Minister Kishida focus on cooperation in digitalization, the green economy, and maintaining an inclusive regional architecture.
Deputy Prime Minister and Minister for Finance Lawrence Wong embarked on an Official Visit to Japan, where he engaged in a series of meaningful and productive meetings with Japanese officials and leaders. The visit, which took place on 26 May 2023, aimed to reinforce the strong bilateral ties between Singapore and Japan and explore avenues for further cooperation.
During a bilateral meeting with Japanese Prime Minister Kishida Fumio, Deputy Prime Minister Wong and Prime Minister Kishida underscored the excellent state of relations between their countries. They took stock of the progress achieved in bilateral cooperation and deliberated on ways to advance their partnership. Of particular focus were areas of mutual interest such as digitalisation and the green economy, where both nations aimed to enhance collaboration.
In addition to bilateral matters, Deputy Prime Minister Wong and Prime Minister Kishida also delved into key regional and international developments. They emphasized the significance of upholding an open, inclusive, and rules-based regional architecture. To this end, they explored the potential synergies between the ASEAN Outlook on the Indo-Pacific (AOIP) and Japan's Free and Open Indo-Pacific (FOIP) Plan, recognizing the value of cooperation in maintaining a stable and prosperous region.
Deputy Prime Minister Wong warmly welcomed Japan's efforts to deepen its ties with ASEAN and expressed anticipation for the upgrade of relations to a Comprehensive Strategic Partnership. This milestone coincided with the 50th Year of ASEAN-Japan Friendship and Cooperation, signifying the enduring and valuable relationship between the two entities. Deputy Prime Minister Wong conveyed his confidence in the success of the upcoming ASEAN-Japan Commemorative Summit, slated to take place later in the year in Tokyo.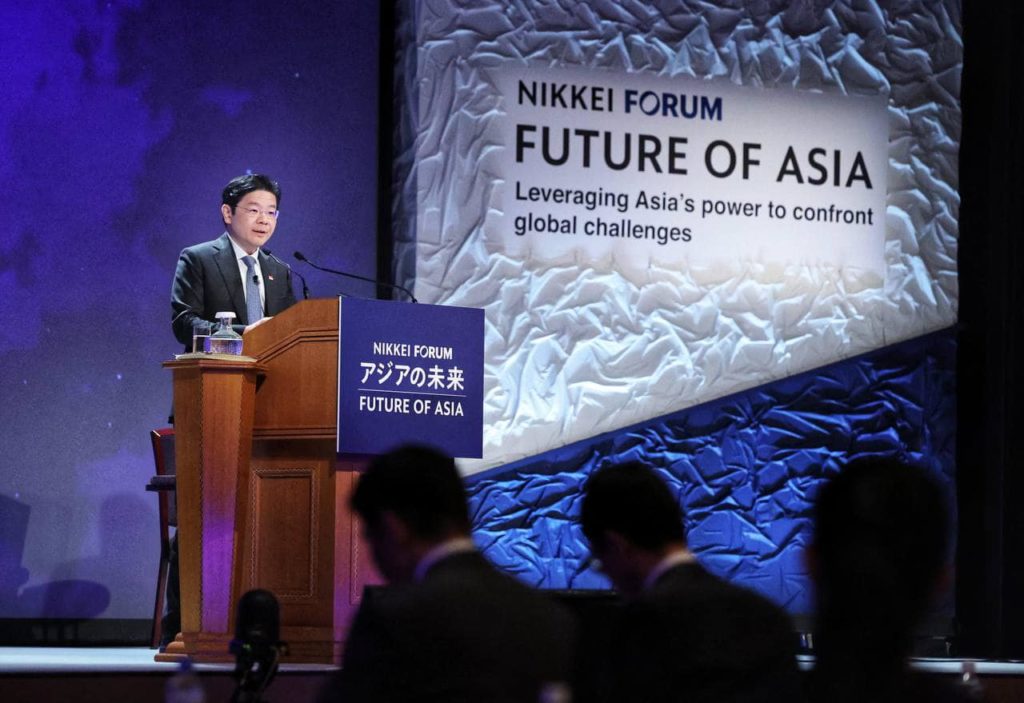 Nikkei Forum: Future of Asia
In a separate engagement, Deputy Prime Minister Wong attended the Nikkei Forum on the Future of Asia, where he delivered a speech highlighting the importance of collaborative efforts and rejecting zero-sum competition. He stressed the need for an open and inclusive approach, strengthened multilateralism, and adherence to the rules-based order. These principles were crucial in navigating the complex and challenging times the region faced.
Deputy Prime Minister Wong met with prominent figures including Nikkei Chairman & Group CEO Okada Naotoshi and President & CEO Hasebe Tsuyoshi. The conversations revolved around international developments and the evolving media landscape, providing valuable insights into emerging trends and opportunities.
Throughout his visit, Deputy Prime Minister Wong engaged in a series of fruitful discussions and meetings. He interacted with Singaporeans residing in Japan, providing a platform for them to share their experiences and strengthen the bonds of shared heritage. Deputy Prime Minister Wong also visited the Chiyoda Corporation Koyasu Office & Research Park, where discussions centered on joint efforts to address climate change and develop a hydrogen supply chain network in Singapore.