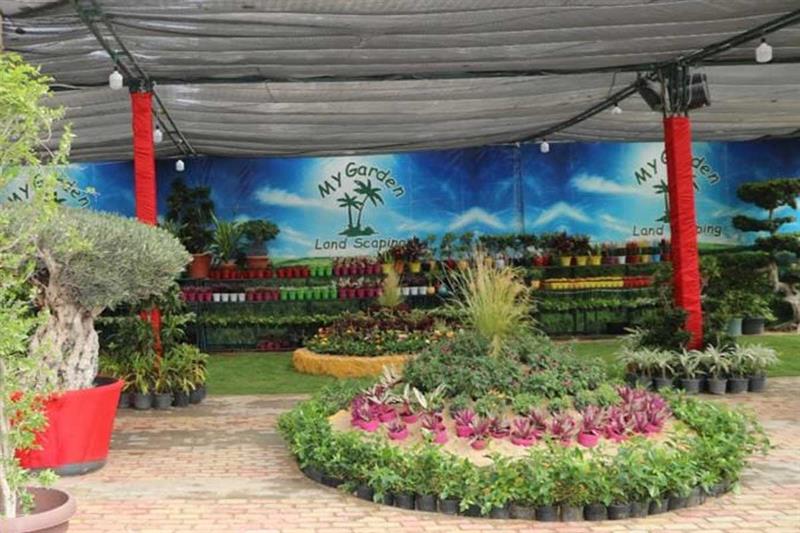 Step into a horticultural wonderland as Egypt's Agriculture Museum hosts the 90th Spring Flowers Exhibition, showcasing over 1,000 captivating plant species and promoting green spaces under the 100 Million Trees initiative.
In a magnificent display of nature's beauty, the 90th Spring Flowers Exhibition has transformed Egypt's Agriculture Museum into a horticultural paradise. Plant enthusiasts are treated to a stunning showcase of over 1,000 captivating plant species from more than 200 exhibitors. From vibrant flowers to majestic trees and even cacti, this botanical extravaganza aims to immerse visitors in the wonders of the natural world. The exhibition was inaugurated by Minister of Agriculture and Land Reclamation El-Sayyed El-Quseir and Minister of Social Solidarity Nevine El-Qabbaj, signaling the government's commitment to promoting afforestation and green spaces through initiatives like the 100 Million Trees campaign led by President Abdel-Fattah El-Sisi.
This year's edition marks a significant change as it takes place at the Agriculture Museum in Giza's Dokki, breathing new life into the long-standing event that had been hosted at the renowned Al-Orman botanical garden for decades. The shift in location injects fresh energy into the exhibition, providing a unique experience for both new and returning attendees. Additionally, this year's event is being held later in spring compared to previous editions, offering visitors an opportunity to witness the splendor of the blossoming season in all its glory.
Running from 27 May to 27 June, the floral extravaganza welcomes visitors daily from 9am to 9pm. With a nominal ticket price of EGP 10 per person, individuals from all walks of life can indulge in the enchanting world of flowers and plants. Beyond the mesmerizing displays, the exhibition also plays host to a remarkable initiative named "Our Farms Are for the Good of Our People." Fifty vendors are participating in this endeavor, offering essential foodstuffs at discounted rates. This reflects Egypt's commitment to addressing the challenges of rising costs and ensuring the welfare of its citizens.
Minister El-Quseir emphasizes the importance of food security and the agriculture ministry's efforts to achieve it. The ministry operates an extensive network of 171 fixed outlets across Egypt's diverse governorates, supplemented by 21 mobile outlets. These outlets are meticulously monitored to maintain a consistent supply of various food products, underscoring the ministry's dedication to safeguarding the nation's well-being.
Minister El-Qabbaj underscores the fruitful collaboration between the agriculture ministry and various sectors. This partnership extends solidarity services to rural residents and farmers, focusing on small and medium-sized enterprises, poultry and livestock farming, support for farmers and rural women, and the promotion of women's economic empowerment. The exhibition serves as a platform to highlight these initiatives, emphasizing the government's commitment to fostering inclusive growth and development across the country.
In conclusion, the 90th Spring Flowers Exhibition at Egypt's Agriculture Museum is a spectacular celebration of nature's bounty. Showcasing a wide array of plant species, the event captivates visitors with its vibrant colors and fragrances. As Egypt strives to enhance its green spaces and promote afforestation, the exhibition aligns with the ambitious 100 Million Trees campaign initiated by President Abdel-Fattah El-Sisi. Furthermore, the exhibition serves as a testament to the agriculture ministry's dedication to ensuring food security and supporting the welfare of its citizens. With its new location and later timing, this year's edition promises a unique experience for attendees, leaving them inspired by the beauty and importance of nature.