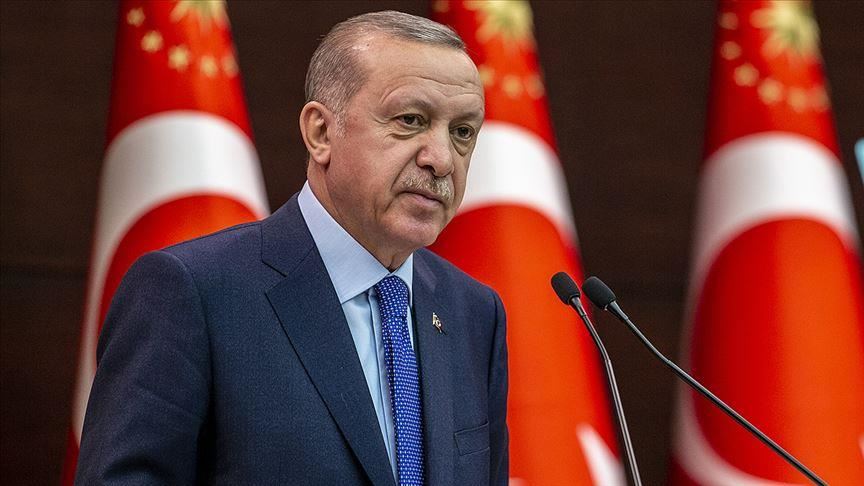 Singaporean leaders extend warm congratulations to President Recep Tayyip Erdogan on his re-election, highlighting the strong and diverse relationship between Singapore and Turkey.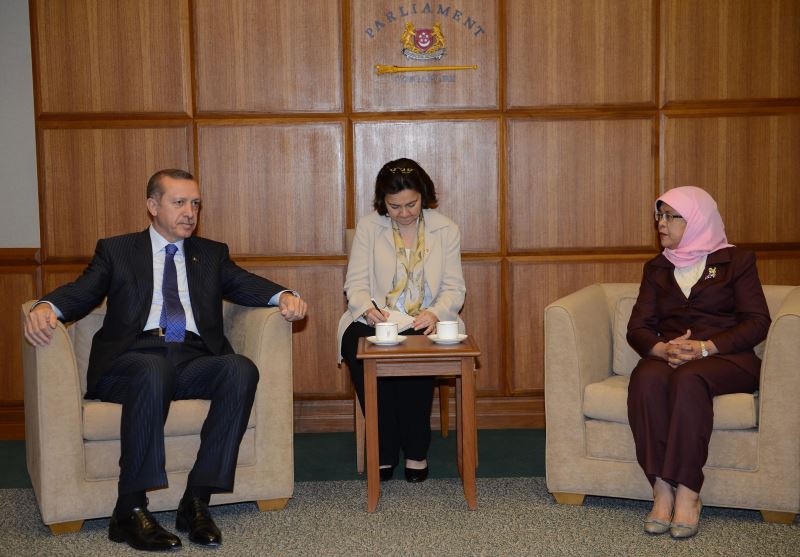 Singaporean President Halimah Yacob and Prime Minister Lee Hsien Loong have sent congratulatory letters to Turkish President Recep Tayyip Erdogan on his re-election as the President of the Republic of Türkiye. The letters, conveying warm wishes and appreciation, highlight the strong and multifaceted relations between Singapore and Türkiye.
President Halimah Yacob expressed her heartfelt congratulations to President Erdogan, acknowledging the trust and confidence that the Turkish people have placed in his leadership. She emphasized the longstanding and diverse ties between the two nations, encompassing trade, investment, science and technology, and cultural exchanges rooted in historical connections between Southeast Asia and the Ottoman empire. President Yacob expressed her desire to strengthen the mutually beneficial partnership between Singapore and Türkiye.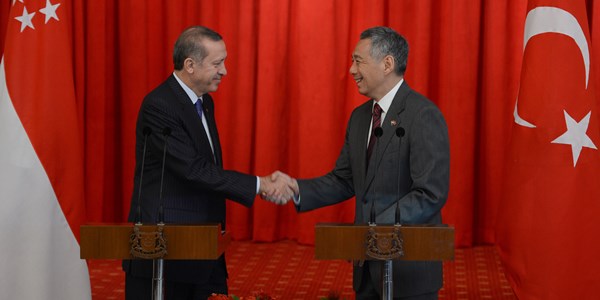 Prime Minister Lee Hsien Loong also extended his warmest congratulations to President Erdogan on his re-election. He underscored the robust relationship between Singapore and Türkiye, characterized by a Strategic Partnership and the Türkiye–Singapore Free Trade Agreement. The Prime Minister emphasized the close collaboration in various areas, including the digital economy, and pledged Singapore's continued support for Turkey's engagement in the region through the Asia Anew Initiative. Prime Minister Lee expressed his eagerness to work closely with President Erdogan to enhance bilateral ties and looked forward to future meetings.
The congratulatory letters from Singapore's leaders highlight the shared commitment to deepening cooperation and strengthening the bonds between Singapore and Türkiye. The warm wishes and acknowledgment of the historical and contemporary ties between the two nations demonstrate the mutual respect and appreciation that underpin the bilateral relationship. With the re-election of President Erdogan, both countries have an opportunity to further expand their partnership across various sectors and explore new avenues of collaboration in the years ahead.
Erdogan Secures Re-Election with Majority Votes in Turkish Presidential Runoff

Recep Tayyip Erdogan has been officially declared the winner of the Turkish presidential election runoff, securing 52.18% of the votes, according to the Turkish Supreme Election Council. The final results of the second round of voting on May 28 were announced by Ahmet Yener, the chairman of the election council. The opposition leader, Kemal Kilicdaroglu, received 47.82% of the votes. The voting procedure was completed overseas before the voting day in the country, with transfers made from 73 countries, 151 representative offices, and 16 centers. The overall participation rate stood at 87.05%, with a domestic rate of 88.92% and an international rate of 53.80%. The results cement Erdogan's victory and mark a significant moment in Turkey's political landscape.