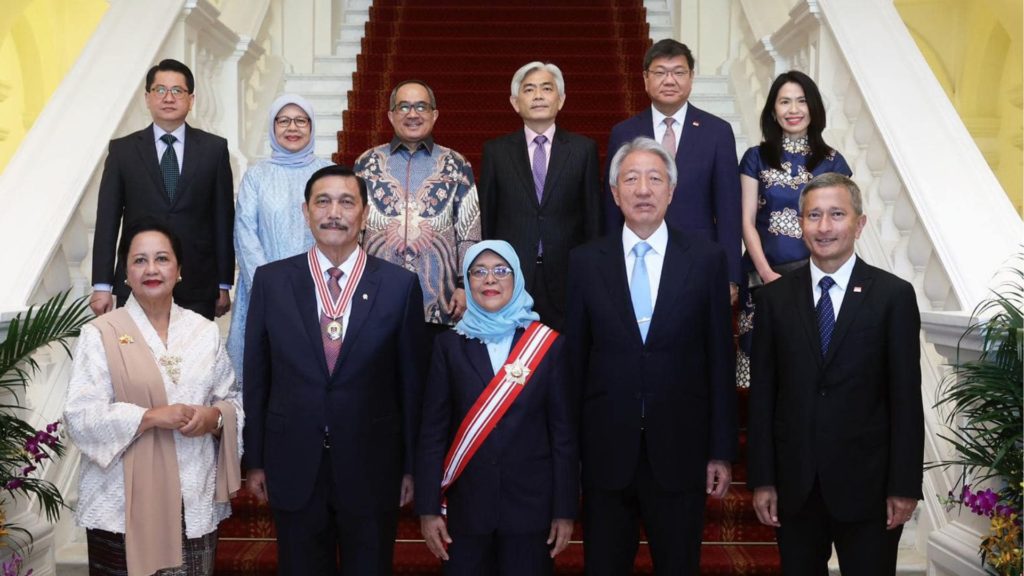 Indonesia's Coordinating Minister for Maritime Affairs and Investments, Luhut Binsar Pandjaitan, was honored with the prestigious Distinguished Service Order by Singapore's President, emphasizing the significance of bilateral relations and the potential for collaboration in areas such as clean energy.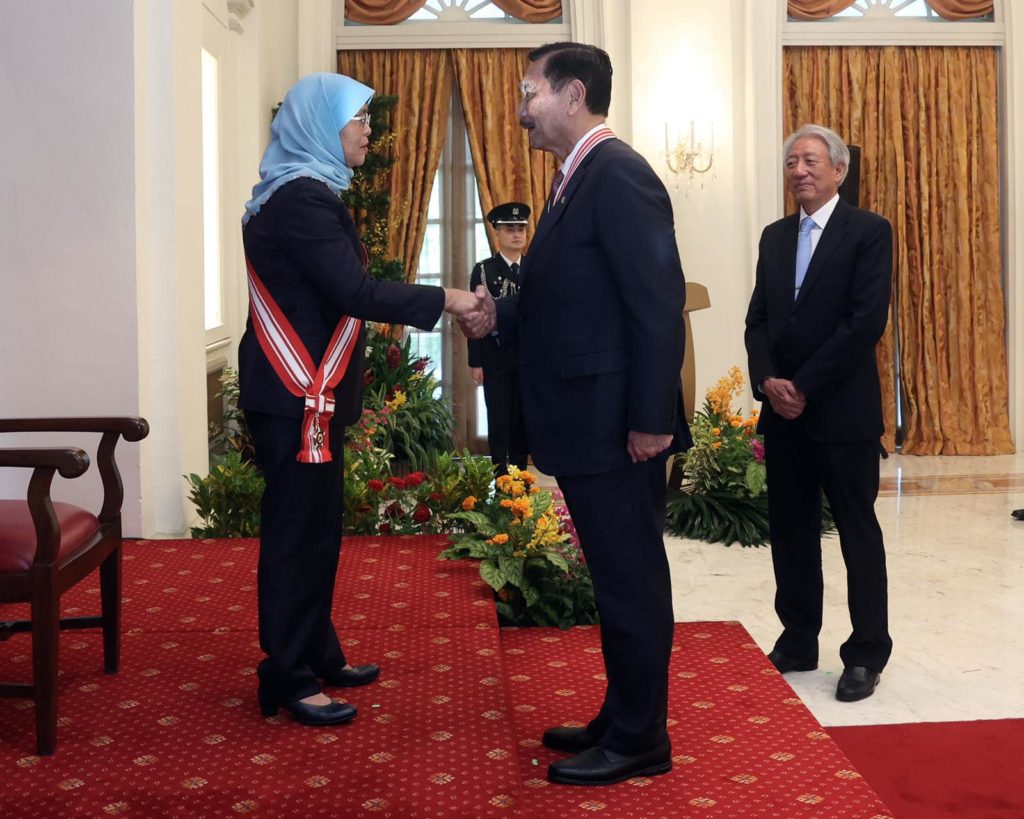 In a grand ceremony held at the Istana on 5th June 2023, President Halimah Yacob conferred the Darjah Utama Bakti Cemerlang (Distinguished Service Order) upon Luhut Binsar Pandjaitan, the Coordinating Minister for Maritime Affairs and Investments of the Republic of Indonesia. The prestigious conferment ceremony was graced by the presence of Senior Minister and Coordinating Minister for National Security Teo Chee Hean, as well as Minister for Foreign Affairs Dr Vivian Balakrishnan.
The Distinguished Service Order was bestowed upon Coordinating Minister Luhut in recognition of his exceptional contributions to enhancing bilateral relations between Singapore and Indonesia. Throughout his distinguished career, Coordinating Minister Luhut has played a pivotal role in fostering strong ties between the two nations. His previous positions, including Indonesia's Ambassador to Singapore from 1999 to 2000, Minister of Industry and Trade from 2000 to 2001, and Coordinating Minister for Political, Legal, and Security Affairs from 2015 to 2016, have enabled him to work closely with Singapore on multiple fronts.
Notably, in his current capacity as the Coordinating Minister for Maritime Affairs and Investments, Luhut played a crucial role in negotiating and ratifying a series of agreements under an Expanded Framework. These agreements encompassed significant matters such as the realignment of boundaries between the Jakarta Flight Information Region (FIR) and the Singapore FIR, defense cooperation, and the extradition of fugitives. The successful conclusion of these complex negotiations demonstrates that longstanding bilateral issues can be resolved in a constructive, mutually beneficial manner. It has opened doors for both countries to concentrate on expanding bilateral cooperation in vital global areas, including climate change and sustainability.
Before the conferment ceremony, Coordinating Minister Luhut embarked on a three-day visit to Singapore, from 5th to 7th June, during which he engaged in several high-level discussions. He paid a courtesy call on Acting Prime Minister Lawrence Wong, and separately met with Senior Minister Teo to explore avenues for deepening bilateral cooperation.
During these meetings, Luhut expressed his admiration for Singapore's achievements and acknowledged the unique challenges faced by Indonesia in its developmental journey. "Because our country's disparity is high, the way the Indonesian government deals with things needs a special way; it cannot be equated with other countries," remarked Luhut. He further highlighted Singapore as an exemplary model for Indonesia, particularly in the fields of education, research, and various other areas. Luhut emphasized the importance of a strong partnership between Singapore and Indonesia as they continue to support one another as brothers within Southeast Asia.
On this occasion, the Singaporean government expressed their confidence in Indonesia's potential to become a developed nation in the future. Luhut revealed that Singapore was keen to collaborate with Indonesia in the field of clean energy and hoped to work together in supplying electricity. "They really hope to cooperate with Indonesia to supply electricity using clean energy. Hopefully, we can start exporting because currently, 95-96 percent still use fossils," shared Luhut during the discussions.
The conferment of the Distinguished Service Order upon Coordinating Minister Luhut Pandjaitan not only highlights his invaluable contributions to bilateral relations between Singapore and Indonesia but also symbolizes the deepening friendship and mutual respect shared by the two nations.
Sourced from Singapore MFA and Indonesia's Ministry of Maritime and Investment