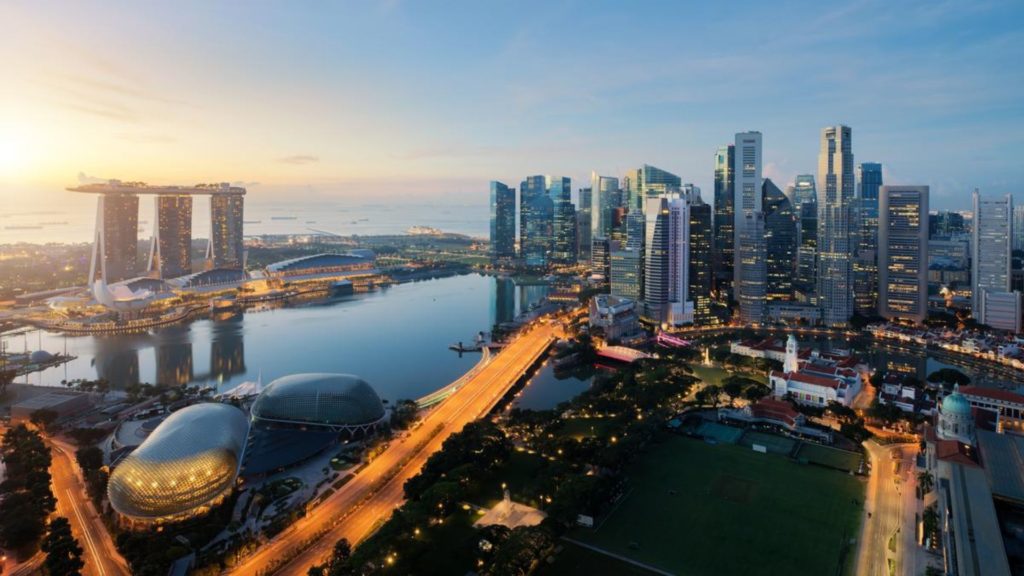 Get ready for an exhilarating August in Singapore, packed with a vibrant lineup of events and festivals that promise joy for all ages!
August in Singapore promises a month full of excitement and entertainment, with a diverse array of events and festivals for people of all ages to enjoy. From the grand National Day celebrations to several other exciting festivals, the city is brimming with joy and festivities. Here are some highlights of the events you won't want to miss:
National Day Celebrations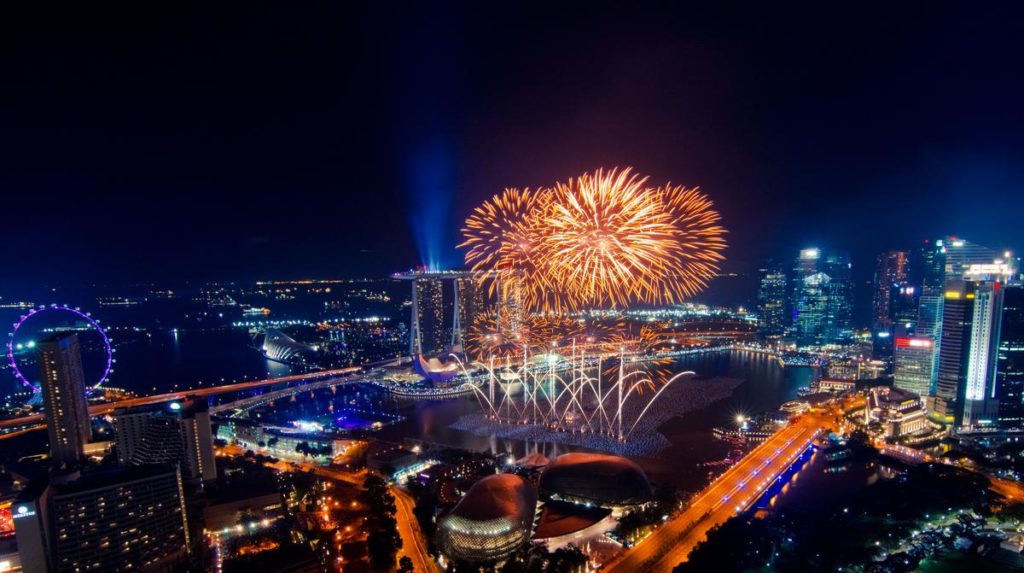 August is a special month for Singapore, as it marks the nation's 58th birthday. The National Day Parade (NDP) returns to the iconic Padang this year, promising a grand spectacle that showcases Singapore's unity and diversity.
For those unable to attend the main parade, don't fret! Family-friendly heartland celebrations will take place from August 5 to 6 at various stadiums across the island – Bedok, Jurong West, Woodlands, Toa Payoh, and Tampines. These celebrations will feature exciting activities, performances, and mouthwatering local delights that will delight all ages.
On the day itself, August 9, fireworks will light up the night sky at multiple locations, including the heartland stadiums and the majestic Marina Bay area. Whether you're enjoying the festivities with your loved ones or admiring the fireworks from a scenic spot, Singapore's National Day promises to be a momentous occasion you won't want to miss.

Singapore is gearing up for one of its most dazzling events in August – the highly anticipated Singapore Night Festival 2023. From August 18 to 26, the Bugis and Bras Brasah precincts will come alive with over 50 exciting activities and experiences for people of all ages.
Art enthusiasts will be thrilled to witness 12 stunning night light installations that will transform the cityscape into a magical wonderland. As you stroll through the festival, you'll encounter two captivating roving performances that will keep you entertained throughout the night.
For those seeking immersive experiences, there will be three experiential programmes designed to engage your senses and take you on an unforgettable journey. And that's not all! The festival will also feature three vibrant festival villages where you can indulge in delectable treats, shop for unique crafts, and revel in the lively atmosphere.
Parents and children alike will be delighted by the dedicated family zone, packed with curated activities for kids. The highlight of this year's festival is "Time is a Black Circle," a nostalgic throwback to the disco era of the '70s. Participants will have the chance to roller skate to retro tunes around an indoor skating rink at the National Museum – a truly unforgettable experience!
Don't miss out on this incredible celebration of art, music, and culture. Secure your tickets early, as they are selling fast! Visit the Singapore Night Festival website to explore the full roster of events and plan your night of enchantment.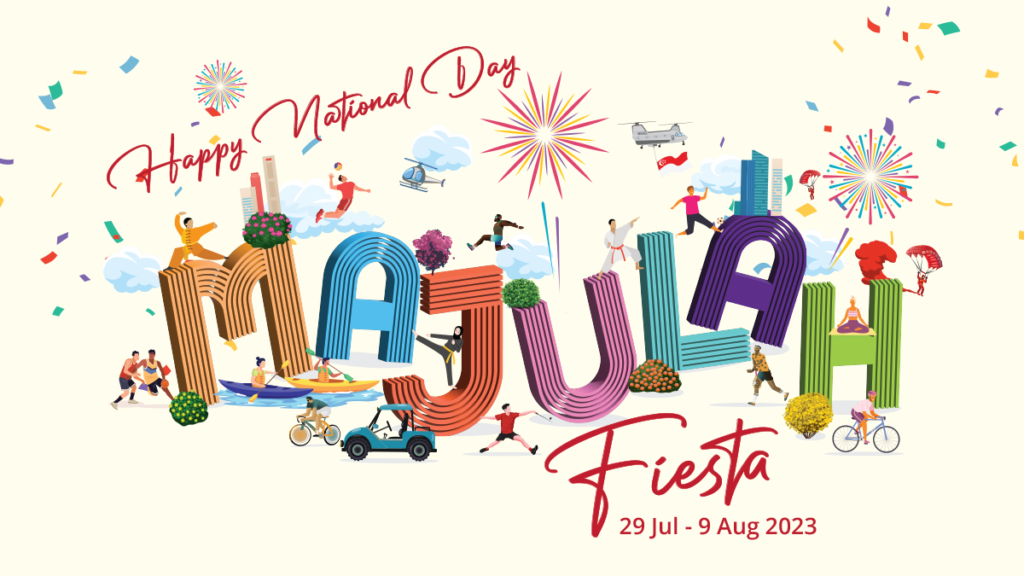 Majulah Fiesta 2023 is a highly anticipated event in Singapore, promising a grand celebration of sports, culture, and national pride. From July 29 to August 9, the Singapore Sports Hub will be the epicenter of excitement as it brings together the best of GetActive! Singapore events, the Singapore Festival of Football driven by CDG Zig, and a live telecast of the National Day Parade accompanied by a spectacular fireworks display.
The fiesta aims to unite the community through sports with "PLAY LIVE! GETACTIVE! SINGAPORE," offering a diverse range of activities like dance competitions, skate clinics, mass workouts, and more. It provides an excellent opportunity for families, friends, and neighbors to come together and celebrate the nation's birthday with enthusiasm and camaraderie.
Football enthusiasts will also have a treat with "GOAL LIVE! SINGAPORE FESTIVAL OF FOOTBALL DRIVEN BY CDG ZIG," featuring thrilling friendlies between English clubs Liverpool FC, Tottenham Hotspur FC, and Leicester City FC, as well as an exciting face-off between FC Bayern Munich and Lion City Sailors. The event promises to keep football fever soaring in the air.
Lastly, on August 9, "CATCH LIVE! NDP SCREENING AND FIREWORKS" invites everyone to enjoy a live telecast of the National Day Parade at the Singapore Sports Hub. Families and friends can gather for a delightful picnic while witnessing the vibrant display of Singapore's unity and pride. The night will culminate with a breathtaking fireworks extravaganza along the Stadium Riverside Walk, leaving spectators in awe.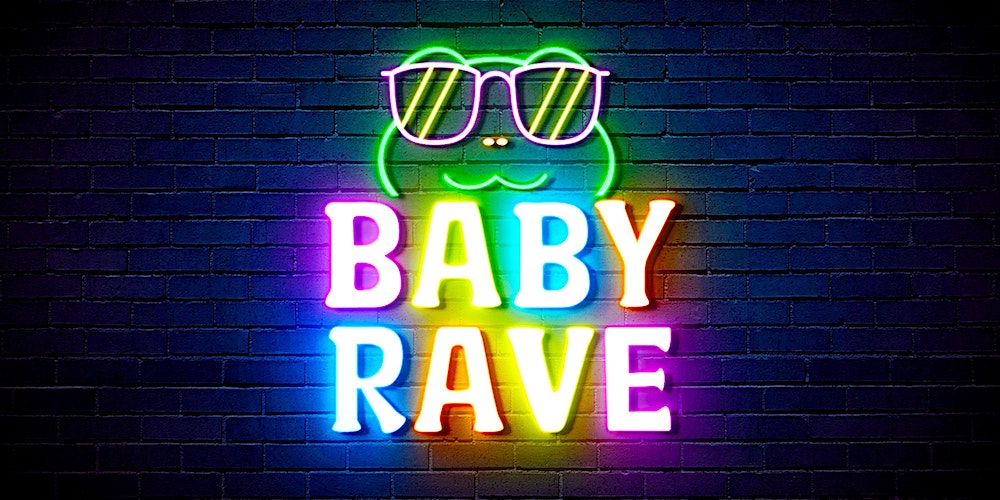 Calling all parents and guardians – it's time to put on your dancing shoes and groove with your tots at the cutest rave in town! On August 26 at 11 am, Raffles Place will transform into a family-friendly dancefloor at the Baby Rave.
The Tuff Club, a popular local nightclub, will be hosting this unique event, providing a safe and enjoyable space for families to dance and bond. The atmosphere will be filled with laughter and joy as children dance to family-friendly tunes at a child-friendly volume. The days of alcoholic drinks and loud music are gone, replaced by juice boxes and non-stop fun.
Children will have a blast playing with glow sticks, engaging in face painting, and enjoying a range of exciting activities designed just for them. Tickets for the Baby Rave are on sale now, so get yours today and create unforgettable memories with your little ones.

Music lovers, mark your calendars for August 12 to 13, as the Sundown Festival is back for its 12th edition at Pasir Panjang Power Station. Prepare to be dazzled by an impressive lineup of international and local stars, promising a night of electrifying performances and unforgettable experiences.
Headlining the festival are Taiwanese singer-songwriter Jam Hsiao, Malaysian rapper Namewee, and the multi-talented DJ Kim Lee from "Bling Empire." And that's not all – renowned DJs R3HAB and Firebeatz will take the stage, sending the crowd into a frenzy with their beats.
Don't miss out on this star-studded music extravaganza. Get your tickets now and get ready to dance the night away at the Sundown Festival 2023!
August is indeed a month of celebration and joy in Singapore, with these events offering something special for everyone. Whether you're a music lover, art enthusiast, or a family seeking fun-filled activities, these events will surely make your August an unforgettable experience. So mark your calendars and join in the festivities!