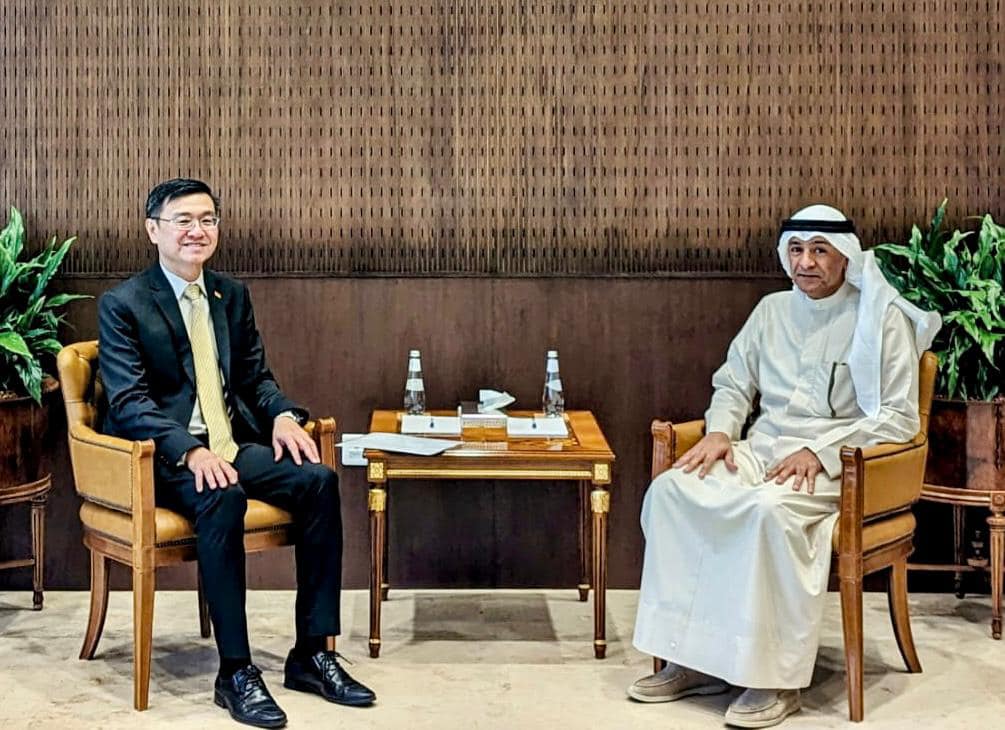 GCC Secretary General Jasem Al-Budaiwi and Singaporean Ambassador Wen Zhao Ming discuss reinforcing economic cooperation and trade ties during Riyadh meeting.
Secretary General of the Gulf Cooperation Council (GCC), Jasem Al-Budaiwi, highlighted the strong bilateral relations between the GCC countries and the Republic of Singapore, with a particular emphasis on economic, trade, and investment ties. The affirmation came during a meeting held in Riyadh, where Al-Budaiwi engaged with Wen Zhao Ming, the Singaporean Ambassador to the Kingdom of Saudi Arabia.
The discussions between Al-Budaiwi and Wen Zhao Ming centered around reinforcing cooperation in ways that would mutually benefit both sides. The officials underlined the significance of bolstering ties to serve common interests effectively. Furthermore, the dialogue encompassed updates regarding the free trade agreement that was initially inked between the GCC and Singapore back in 2008. Additionally, there was a shared interest in fortifying collaboration between the GCC and the Association of Southeast Asian Nations (ASEAN), with Singapore being an active participant in the latter.
The meeting between the GCC Secretary General and the Singaporean Ambassador underscored the commitment of both parties to nurturing and expanding their multifaceted relationship. Economic, trade, and investment realms remained pivotal areas for cooperation, and discussions revolved around further enhancing these connections. The continuation of such diplomatic exchanges reflects a collective endeavor to promote cooperation, economic growth, and shared prosperity between the GCC and Singapore.